Click here to get this post in PDF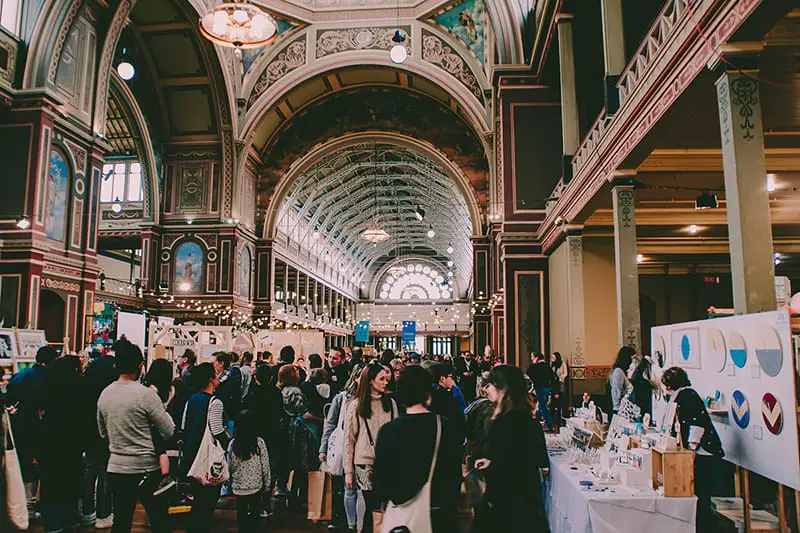 Many businesses are increasing their focus on digital marketing efforts and scaling back the budget for traditional marketing campaigns. A 2018 Manifest survey revealed that 64% of marketers planned to invest more in social media this year. As consumers increasingly spend time researching and shopping online, is it still worth attending trade shows or has it become passé? There are trade shows for almost every industry you could think of and they continue to attract thousands of exhibitors and attendees each year. Why? Here are our top five reasons why trade shows are still great for business in the era of digital marketing.
1. Brand Exposure
What better way to get your company's name in front of the right audience than exhibiting at a trade show for people looking for exactly your type of business? If you're a startup or small business, the cost of advertising online can be prohibitive. While a trade show is not a budget option, the return on investment (ROI) in terms of boosting your brand can be significant. It's a great way to meet potential customers and partners while checking out the competition.
To get the most out of a trade show, make sure branding is consistent across your exhibition stand, staff uniforms and marketing literature. It's worth investing in a high-quality backdrop stand, printed with your logo, messaging and brand colours.
There will be a lot of companies selling similar products or services so you need to make your company stand out. Add items to your stand that will be useful to visitors while also creating the look and feel you want for your brand.
There are so many fantastic opportunities to market your products and services at a trade show – like giving out freebies such as branded chocolate. Giving out free treats like chocolate is a great way to ensure that people remember your business for all the right reasons. Especially as there will be a lot of companies selling similar products or services so you need to make your company stand out. Add items to your stand that will be useful to visitors while also creating the look and feel you want for your brand, this can be achieved using products such as white label chocolate or the likes.
Include seating such as personalised deck chairs – a fun, fully customisable option that visitors who have been on their feet all day will welcome. This may seem like quite a commitment of time and money but creating a stand that makes your brand memorable will reap rewards in the long run.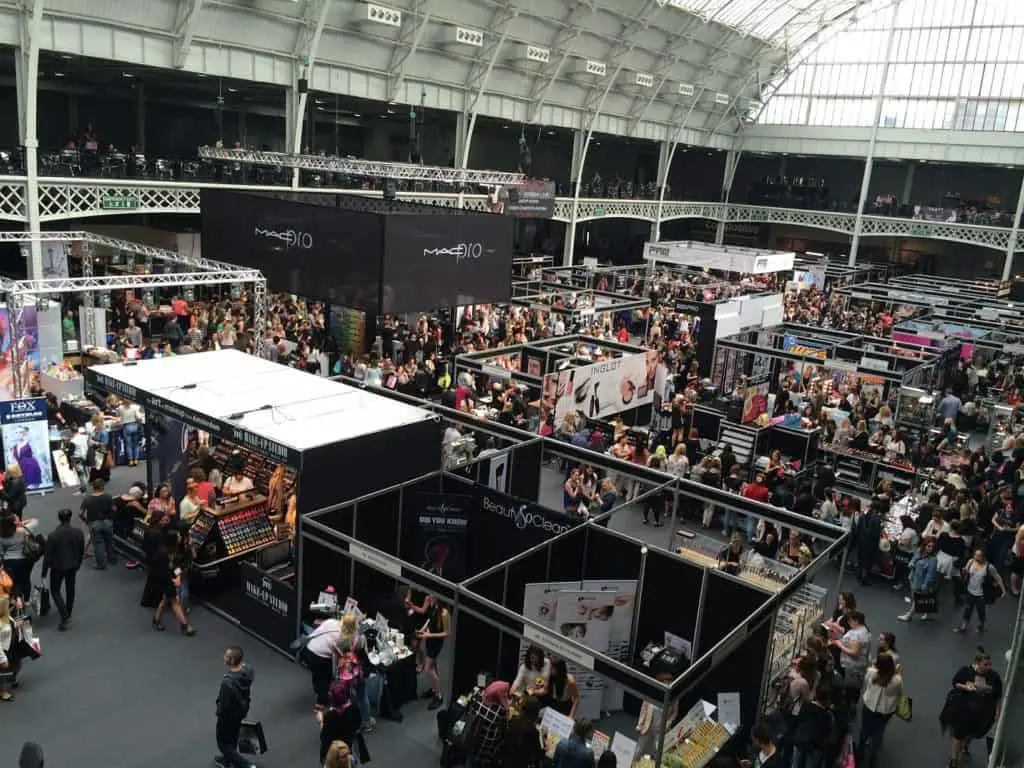 2. Grow Your Online Audience
Who said you have to choose between digital and traditional marketing? Trade shows provide a great opportunity to increase your social media following and expand your email or SMS marketing list. This provides the ideal opportunity to increase interactivity with your brand by sending messages with a hyperlink in SMS, or videos and links in emails.
Many exhibitions have started to include social media hubs, where people can hook up to power points and wi-fi and tweet (using Twitter) pictures in front of branded displays. Depending on your budget, you may be able to add your logo to the show's social media photograph wall or get your brand involved in competitions being run by event organisers.
If your budget doesn't run to this, there are lots of ways you can use trade shows to grow your online audience. Twitter is great for letting people know that you're attending a trade show — add photographs and quotes throughout the event and make sure to use the event hashtag.
You could get some warm leads by attracting people 'following' the event on social media who didn't know you existed before. Include a link on your social media posts that will drive traffic to a key page on your website, ideally one with a high conversion rate.
You can also ask people if they would be willing to opt-in to your email list. They are much more likely to agree to this if asked in-person than via a marketing email or checkbox on your marketing literature.
3. Face-to-Face Meetings
No matter how awesome your digital marketing campaign is, it won't get you face-to-face with your target audience and as a result, there are limitations to its effectiveness in certain circumstances. Many businesses could run on an entirely remote basis with no physical office, yet few choose to do so, and even those that do, still place value on in-person meetups.
In the days of mass email and SMS marketing, people have become sceptical about online advertising. Meeting a representative of a company face-to-face can instil that all-important trust which is essential for closing the deal. Potential customers get a sense of a company's values from the people it's leaders have chosen to employ.
Likewise, the company's sales team can assess body language, tone of voice and other visual cues to where an individual is on the buyer's journey. Are they on the brink of buying or in the early stages of research? This can help your sales staff to tailor their pitch in a way that is most likely to achieve results.
They also have the added advantage of being able to show potential customers and partners any physical products for sale. Many people make purchases online, but first, they visit a shop to hold an item in their hands and try it out.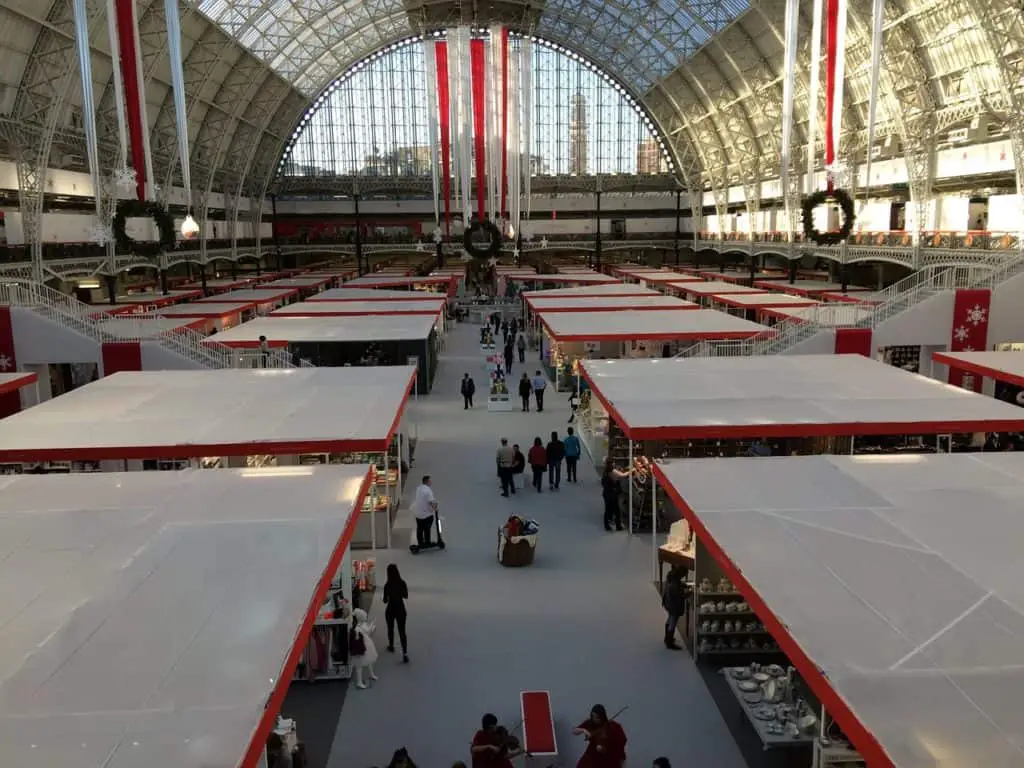 4. Competitor Research and Industrial Insights
Competitor research is a crucial part of any marketing strategy, be it off or online. Trade shows attract businesses from across the industry providing a great opportunity for you to check out what your competitors are up to. Do they have a new product? Is their exhibition stand more effective at attracting people than yours? You can gain valuable insights that can help you grow your business.
Many event organisers invite exhibitors and industry professionals to deliver a talk on an industry-relevant topic. There is often a full itinerary of talks that run the length of the event, often with multiple presentations running simultaneously. It's a great opportunity to learn and keep up-to-date on industry news. Your next big business idea could come from listening to thought leaders in your field.
5. Valuable Data
Trade shows bring together professionals and consumers who are interested in the same industry. Exhibitors have access to a room filled with prospective partners and customers. Seize the opportunity to conduct some market research.
There are plenty of free online survey platforms to choose from. Select a handful of questions and set up a quick and easy survey that people can complete on your iPad or another handheld device.
Ask the team on your exhibition stand to move around the event during quiet periods and engage with people. It's a good idea to include an open question at the end of your survey which invites people to make any additional comments about your brand, product or service. This will allow you to capture data that may be highly valuable but which you have not specifically asked for.
Trade shows provide an excellent opportunity to increase brand awareness, network face-to-face, build trust in your company, develop new ideas and gain valuable data. Digital marketing is increasingly important for many businesses, but there is certainly still a fantastic value to be gained from having a physical presence at industry events.
A simple touch such as a tweet about how amazing the event is or the addition of a personalised deckchair to your exhibition stand could make your brand stand out against the competition. Consider trade shows as part of your overall marketing strategy. Use the opportunity to support digital campaigns while making the most of the unique benefits industry events offer.
You may also like: 5 Keys to a Successful Professional Event