Click here to get this post in PDF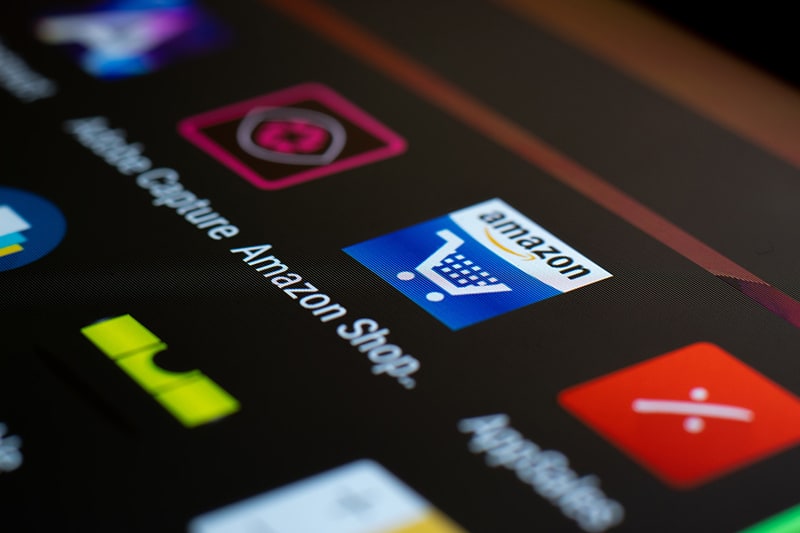 The Amazon marketplace is exploding. It's one of the biggest eCommerce platforms in the world. Not only does Amazon sell their own products, but millions of independent businesses also sell products on Amazon.com, and other Amazon marketplaces internationally.
If your business sells physical products, you need to be selling on Amazon. That's not to say you can't sell on your own site, on social media, or on other marketplaces too. But if you don't have a presence on Amazon, you're missing out.
Read on and we'll explain why.
Huge base of customers to sell to
The biggest plus of Amazon is the customer base. A huge number of shoppers come to Amazon each day, to shop for anything from clothes, to grocery items, to electronics, to household goods.
In the time since its founding in 1994, Amazon has become the go-to name in many countries for online shopping.
Just how big is it? Amazon gets more than 2.4 billion visits per month in the US alone. 
Putting your products on Amazon allows you to get in front of that audience. It's like purchasing a billboard on a street where over 2 billion people drive each month. You're never going to be able to build up this same customer base on your own, yet it's fairly straightforward to tap into Amazon's customer base by selling on their marketplace.
Global reach
If you're thinking that Amazon only has a US audience, you're wrong. It's fast becoming a global brand – if not already. They have marketplaces in multiple continents; as well as Amazon US, there are large and active marketplaces in Canada, Mexico, the UK, Germany, Italy, France, Spain, India, Japan and Australia (among others).
Amazon's continued global expansion also includes new marketplaces in the Middle East, Singapore, the Netherlands and Sweden.
If you're in any of these countries, you're in a good position to benefit from the growing Amazon brand internationally, and these marketplaces are still growing, you may be able to get in before the competition gets too much.
Hands-off traffic generation
The marketplace selling model is a strongly desirable one because it takes away (or softens) one of the biggest pain points of running an online business – finding customers.
With a marketplace like Amazon, you've already got customers coming in, searching for products to buy.
Your job, then, is to get your products to be the ones that show up when customers put in a product search on Amazon. It takes some work on optimizing your product pages for Amazon SEO and showing the search algorithm that your products are worthy of the top spots in the SERP. However, once you do, you've got an organic traffic source of high buyer-intent customers. You can also take the help of an Amazon agency if you want to increase your business.
Compare that to running a store on your own site, where you have a constant struggle to get in front of your target audience, usually needing a lot of money spent on paid ads. 
High conversion rates
Amazon customers are renowned for converting at extremely high rates. Regular eCommerce sites have conversion rates of around 2-3% on average. On Amazon, it's closer to 10%. 
This is because of two things. First, shoppers on Amazon are in buy-now mode. When you go on Amazon, it's usually because you want to buy something. Thus, there is less "selling" you need to do for Amazon customers. They've already made their mind up halfway.
The second thing that influences Amazon's high conversion rates is the trust it has as a brand. When someone buys from your site, they often take a leap of faith by trusting that your site is legit, and your products are of decent quality. Amazon, however, has instilled trust in their customer base, requiring less of a leap of faith from customers – especially with a reliable return system, and customer reviews to read before purchasing.
Because of the high conversion rates on Amazon, it may even be worth directing people from your own site to your product listings on Amazon to complete the purchase. While you'll be paying additional fees on Amazon, if it results in a significant uptick in conversions, you may end up coming out ahead in revenue.
Amazon FBA
Finally, one of the things to love about Amazon's marketplace is their FBA service (fulfilled by Amazon). This is a feature of the Amazon platform that has Amazon handle all storage, fulfillment and shipping for you.
Along with traffic generation, storage and fulfillment is another huge cost and time-sink of running an online store. It usually takes multiple full-time employees to manage. Or, you can sell on Amazon, use FBA, and not have to worry about this. Making it awesome for a micro-business or a solopreneur.
The value of FBA is not just that it gives you one less task to manage. Amazon's fulfillment network is vast and efficient, to the point where they can provide low-cost 2-day (or less) shipping for most customers through Amazon Prime. 
Customers value fast shipping such as this so much, it's almost always a deciding factor in their buying decision. So you may be able to save money by storing and shipping products on your own, but you're going to make a whole lot more sales in total if you can offer fast Prime shipping.
In Summary
Amazon is taking over the world, whether you like it or not. But despite the idea that huge companies like Amazon are out to destroy small businesses, Amazon actually provides a great platform for micro-businesses or solopreneurs to grow and succeed. They give you a huge base of customers, tools to run your business with low overhead, and the backing of a large and trusted brand name. This is a great springboard to launch your online store.
About the Author
Andrew Buck is the Head of Marketing and Customer Success at LandingCube, a marketing software tool to help Amazon businesses grow their brand. Check out LandingCube on Twitter, Facebook, and Linkedin.
You may also like: Top 6 SEO Tips to Boost Amazon Sales 2020
Image Source: Pexels.com