Click here to get this post in PDF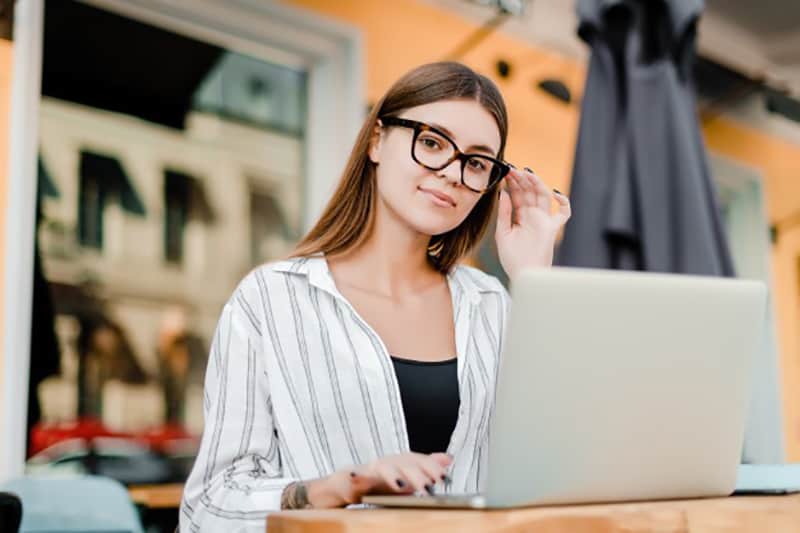 Copywriting is a vital part of your online presence, but it can also get overwhelming, especially if you don't know how to do it.
But even when you know your way around copywriting, sometimes it makes a lot more sense to have a professional do it for you. Investing in professional copywriting not only ensures that you end up with high-quality content; it also benefits you in many other ways.
In this article, we look at 5 real reasons why you should consider investing in professional copywriting for your business.
1. You are not very good at it
Sometimes, writing content for your business may not just be your forte.
James Cummings of copywriteroffice.com aptly sums it up when he said, "Everyone can write. That is a given; but not everyone can write well."
Writing a quick note, a letter or a memo is not the same as writing copy for your business. Writing copy for your business requires that you get inside the head of your target audience, and this is not a talent that every possess.
Also, lots of people hate to write. If you don't like to write or your writing skills are not up to par, hiring a good writer is vital to making sure that your business gets the attention it deserves.
No matter how fantastic your products and services are, you still need a powerful message to communicate with your customers.
2. Your time is valuable
Ever heard the saying that time is money? This is true for everyone, especially business owners.
As a business manager or owner, there are a lot of activities vying for your attention. In fact, you probably wish you had more than 24 hours in a day so that you can have time for all the things that matter to your business.
Copywriters take away the burden of writing from you so that you have enough time to handle the other aspects of your business. They can write quickly, succinctly, capturing the essence of your message, and to a higher standard than someone whose job it isn't.
It takes about 2 hours to write a good blog post, and when you are writing more than one article, the hours pile up. It is worth having someone to do this for you so that it doesn't eat into your valuable time.
3. Targeted content
We have already agreed that almost everyone can write, but it takes a separate set of skill set to write material targeted to a specific set of people.
When writing copy for your business, you want it to be done in such a way that it appeals to the people that matter to your business. Copywriters make use of various professional techniques to achieve this. Copywriters are also skilled in search engine optimisation and will employ this skill in your copywriting so that your message will be readily available to the people looking for it.
4. 100% accuracy
In the course of doing business, you have probably come across candidates for a job role with the perfect CV but who couldn't express themselves succinctly and grammatically.
Not everyone is perfect when it comes to grammar, punctuation, and spelling; this is okay. However, when it comes to passing your brand message, you have to make sure that everything about your copy is perfect for search engines and humans.
No one knows your skills better than yourself, so you should be able to tell if you are a strong writer or not. However, you should not put the success of your business at risk if you know your copyediting and writing is not fit for the public.
When you work with a professional copywriter, you are guaranteed 100 per cent accuracy in spelling, punctuations, and grammar.
Remember your copy is also part of your brand and you don't want to be sending out the wrong kind of messages.
5. High stakes
No one knows your business as much as you do, so it is understandable if you feel comfortable doing your own copywriting. Maybe your business does not take up much of your time, so you have time on your hands to write your own web copy. This is all good and fine, but if you are planning an important marketing campaign or a big launch, you want to make the right impression.
When the stakes are high, you should consider investing in expert copywriting so that you don't give an inch to the competition.
High stakes demand the following:
Catchy headlines that immediately attract attention
Well-written content that shows your authority
Straightforward writing without fluff or waffles
Customer-centred copy that properly conveys the benefits of your brand
A well-placed call to actions that tell the readers what is expected of them
Professional copywriters are able to capture all these points when writing web copy for your business. So, even if you have been getting by writing your own copy, you may need to bring in expert help when the stakes are high.
Wrapping up
Engaging the services of a copywriter does not mean you don't know your own business. Rather, it means that you know when to outsource, and when to do it on your own.
Whether you choose to write copy by yourself or engage the services of a copywriter, the message is still your own, the only difference is that a copywriter will know how to pass the message better than you can.
No one will ever know your business more than you do, but a copywriter knows best how to see your business to the people that matter.
You may also like: 5 Efficient Ways to Improve Your Content Writing Skills