Click here to get this post in PDF
The world of graphic design is growing fast, but how can you stay ahead of the competition? With a little know-how, big companies could be paying you big bucks to be a part of their design team. There are numerous resources available focused on teaching types of graphic design skills through course material, videos, and articles. If you are new to the industry or just looking for some simple ways to improve, keep reading to learn how to become a graphic design pro! 
Template.net Free Templates
At Template.net they generate premium designs and documents for all users. They are a global team of programmers, artists, designers, lawyers, marketers, and writers. They all have the same goal: to get the world's job done faster and smarter! Why start from scratch when you can get your work done faster with our huge collection of 100,000+ professionally designed, instantly downloadable, ready-made templates that are easily editable, shareable, and printable? Browse, Search, Save, and Download our Simple Templates.
Stock Art – Unsplash, Pixabay, Adobe Stock, Shutterstock, etc. 
Not all of us are avid photographers with a supply of original photos to edit at will, and thankfully, you don't have to be. There is a long list of free and cheap image providers that you can use to create beautiful images and content for the web. For example, Unsplash is a 100% free image provider with pictures covering almost any topic you can think of. Their content can be downloaded, modified and distributed for commercial and noncommercial use. Similar providers include Pixabay and 123RF. They have similar terms and conditions. These are great resources because most graphic designer jobs require images for editing and sharing purposes.
Of course, finding the perfect image isn't always going to be free. For a small price, you can have access to an even wider database of material to edit and use in your work. Some of the most popular paid options are Shutterstock and Adobe Stock. Shutterstock also has a free option, that may be sufficient for a beginner but the quantity of work you are putting out will determine if free or priced options are right for you. Like many paid options, they are subscription-based providers with varying rates. Both have a large selection of vectors and icons perfect for things like social media posts, tutorials to make logo design, and website additions. 
Design Magazines
Having the right material and online tools is a good start, but you can really accelerate your learning by connecting with professionals. It's safe to say that making progress is faster and smoother with the help of those who have done it before and have done it successfully. A simple web search will reveal that industry leaders are more than willing, even eager to share their knowledge and insight with every beginner. You might have questions about technical issues (shading, background, layers, masks, etc.) or deeper issues such as industry trends and patterns. Whatever your questions are, there are magazine articles tailored to specific types of graphic design.
This is a great resource for news and updates in the world of design. They cover numerous topics such as fashion, architecture, lifestyle, and more. Just a quick glance around can be a great stop for some inspiration and an easy way to check out what industry leaders are working on. Of course, you can also join their newsletter to stay up-to-date. The difference between a real designer and someone who has just watched a few YouTube videos about photoshop is an in-depth knowledge of design principles. Wallpaper is a rich source for understanding design styles, techniques, and history. These are must-haves when it comes to standing out from the competition. 
If you've been in the game for a little while and are looking for something more technical, Smashing Magazine is a great source for more detailed and specific content. Their team of writers has backgrounds in tech, web development, and marketing. Their years of experience give the reader a comprehensive and real look into design, especially when seeking answers to technical questions. They focus a lot on the skills and implementation of design principles through digital tools (slightly more advanced stuff). 
In addition to having insightful content, Smashing Magazine also gives you access to other helpful resources. They offer physical, hard copy books about design and other topics that you can buy directly from their site. Of course, reading can only get you so far, some of us need experience. Smashing hosts quarterly events in different locations around the world to give you a chance to interact directly with professionals in the field and they also keep you informed about graphic design jobs. They are a magazine full of informative and helpful resources.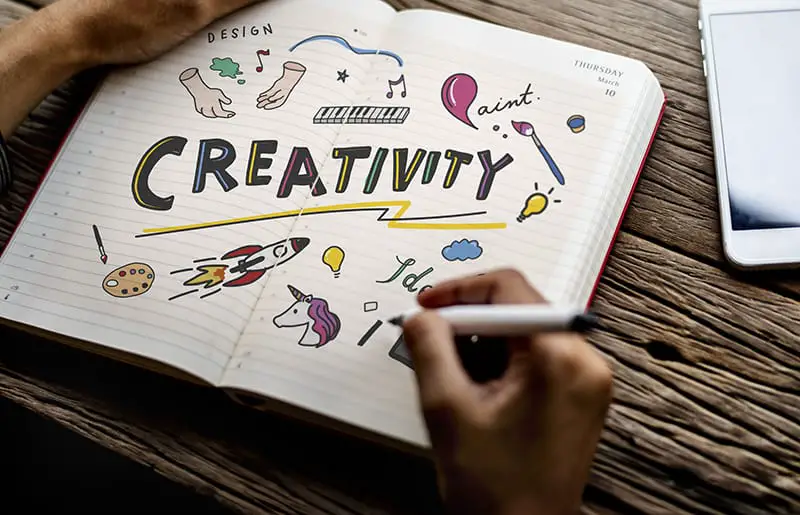 Inspiration resources
It might sound silly or even obvious, but every designer needs inspiration. It is like the lifeblood of the entire design process. You could be the best designer in history but if you can't find inspiration, it's unlikely you'll make anything monumental. 
Pinterest is a great place to connect with creative minds that align with your style and discover new styles or ideas you've never considered. With millions of users and great organization options, inspiration shouldn't be too hard to find. Pinterest boards can help you visualize your design goals. 
Looking for something more specific? Behance is part of Adobe's creative cloud subscription and is a must-have for designers. In addition to the sharing and discovery features of Pinterest, Behance comes with available graphic designer jobs, customizable search options, and even live feed from experts on the latest news and tutorials in types of graphic design. Adobe has a wide range of tools (don't worry, we'll get into this later) that are extremely detailed and difficult for anyone learning on their own; a constant stream of helpful videos and tips on how you can use them is invaluable to any beginner. 
Another magazine made to get your creative juices flowing is The Inspiration Grid. Their unique platform gives you access to graphic design specific to digital art, packaging, typography, and more. This is a very valuable space for beginners, especially for anyone working in branding, logo creation and advertising.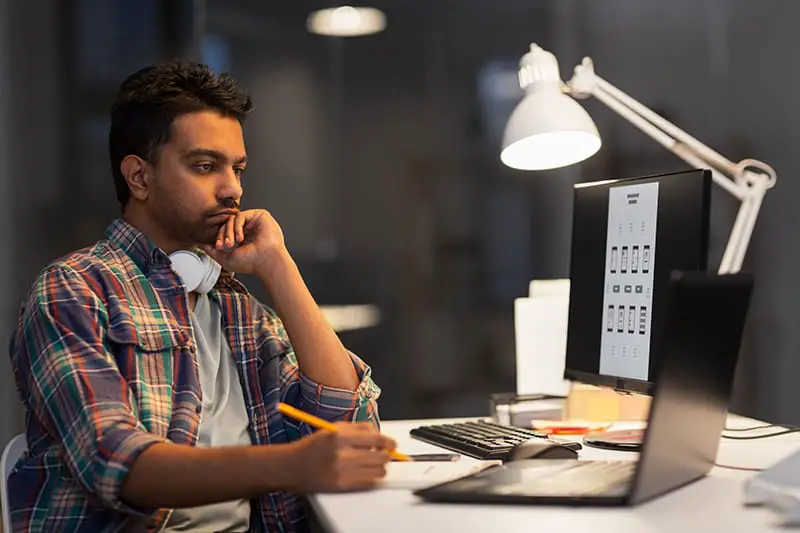 Graphic Design Courses
Smashing Magazine provides exciting in-person events, but not all of us have the funds to travel across the country. If that's the case, you can still interact and learn from design experts thanks to the growth of online graphic design courses. Experts are excited to share their knowledge and inspire the next generation of designers. There are many places you can take online courses, such as Skillshare, LinkedIn Learning, and Masterclass. Each has its own style and format, so decide which one is right for you. They have classes available for all levels of learning, from basic design concepts to expert technical tips. Whatever you're looking for, these classes are structured to help you develop your skills and knowledge as a designer. With the latest from some of the greatest, making it a perfect foundation for your design career. 
Adobe Creative Cloud – Use Adobe's design tools including Illustrator, InDesign, and Photoshop to create your designs. 
One company leading the graphic design world is Adobe. As an industry leader, they offer some of the best software on the market, but they don't stop there. Adobe also has a vast library of tutorials, tours, and FAQ pages to help new users navigate the sometimes overwhelming amount of products and tools available. There's even a blog dedicated to learning how to use their products and for good reason. Their library covers nearly every area of design, from photography to video, and from 3D to UX, Adobe Creative Cloud has it all. From beginner to expert, their tools are by far the best on the market, and their customer support is unmatched. If by some chance that Adobe doesn't have an answer to a specific question, there are plenty of YouTubers out there committed to teaching how to use Adobe's products. 
One Last Thing
Graphic design courses and other resources are making it easier than ever before to learn and develop nearly any skill. You can learn a lot about graphic design on your own, but the design process requires teamwork. As human beings, we sometimes take on more than we can handle; even though there are a plethora of helpful resources, it can also be extremely beneficial to ask for help. There are a lot of product and design agencies out there like Jupiter Design, committed to helping you through the complicated and ever-cycling design process. It's likely that you'll hit some bumps along the way and having a partner can make things easier. They can answer questions, collaborate, and assist with the many design steps you may not yet be familiar with. Out of all the resources available, a team of other creative people may prove to be your biggest asset on your way to learning graphic design.
About the Author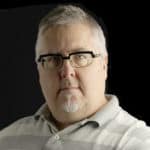 Kirk Grathwol is VP of Design at Jupiter Design and has over 25 years of design experience with companies both large and small, including Hasbro and Sevan Design & Marketing for many years. He is a leader in cutting edge packaging, product and branding design trends and has led the development of thousands of successful current and past products in retail. Jupiter Design Blog: https://jupiterdesign.co/blog/
You may also like: The Power of 3D Visualization