Click here to get this post in PDF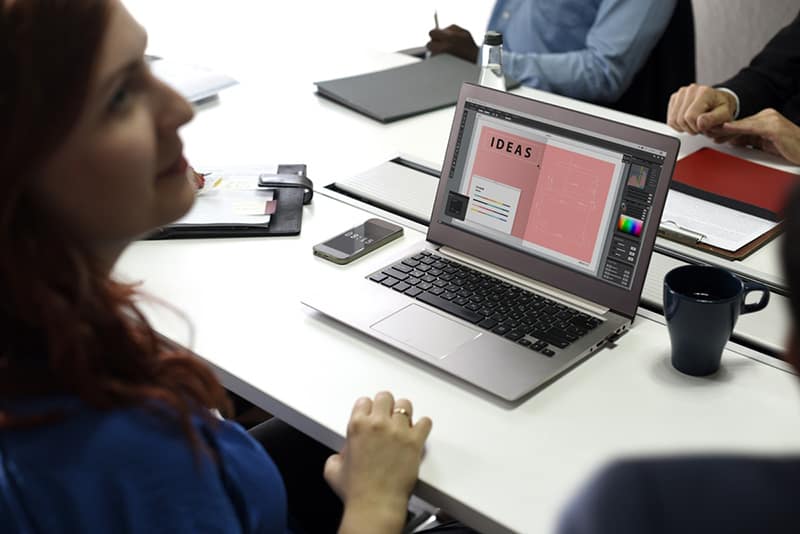 Whether you are a company owner attempting to take the DIY approach or a budding graphic designer, it would be fair to say that the logo design landscape has changed emphatically over the years.
No, we're not talking about the shrewd hidden meanings that are embedded within logos. If you were to study logos over history, these have actually been doing the rounds for many a year.
Instead, we're referring to the Photoshop-element. Put simply, it has become easier than ever before to get involved in logo design and while you still need some almighty ability to produce something commercial, software like Photoshop does provide you with a very good platform. After all, there was once a time where you would have to hand illustrate a logo and suffice to say, this was far from easy.
But if you are not skilled in designing, you still can make a logo using an online logo creator. Online logo creators are web-based AI tools that let you create a logo instantly.
Following on from the above, today's post is going to take a look at some of the best tips you can tap into if you are starting out your graphic design journey and want to get in logo design. As we've already stated, you won't reach that elusive commercial standard immediately, but by following the below you will return with something presentable and at least not fall into this category.
Arm yourself with the correct tools
There is an old saying that goes around that a good workman never blames his tools. Granted, if you happen to be an illustrator, this might be the case. However, most of the time there is every reason to blame your tools within graphic design and if you aren't assisted by the industry standards, you are on a hiding to nothing.
Contrary to popular belief, this isn't just about Photoshop. There are also plenty of hardware considerations and if you're taking your trade completely seriously, you'll need to consider a Mac. It doesn't have to all be technology-based though, with little aids like a Pantone swatch book helping you to match colors properly. Here is a list of the best tools that most graphic designers should have.
Make yourself aware of web design principles
You're designing a logo, right? So why do you need to learn about web design standards?
Like it or not, the world is moving quickly to a digital first approach. In fact, it's been there for years.
It means that your logo just has to work correctly on the web, and for this reason, we'd recommend that you take a look at the best practices to see how you can assist with this.
Learn about color
We may have been taught about primary colors back in school but in reality, this is just the tip of the iceberg. When it comes to logo design, and design as a whole nowadays, you need to go a lot further than that.
There is a wealth of information available on color psychology and we would strongly urge you to take a look at this. The collection of infographics provides some really interesting statistics, for example:
Did you know that 33% of companies out there use blue in their logo?
Did you know that 95% use just one or two colors in their branding?
Did you know that almost 85% of consumers cite color as the main reason they buy a product?
Understand the business needs of a logo
If you've performed any sort of research into logo design up until now, you'll have read about how they are used so often to "tell a story". This is a crucial piece of information to adhere to and you need to find out the true business needs of a company to help you along.
Some will have enlisted the help of advisors to put together these needs, while others will have done it alone. Regardless, find out whether they are trying to tell consumers what their company offers via their logo or something a little more subtle such as their core values. Without this information, you really are heading into your design task completely blind.
Also read: 5 Graphic Design Resources for Beginners