Click here to get this post in PDF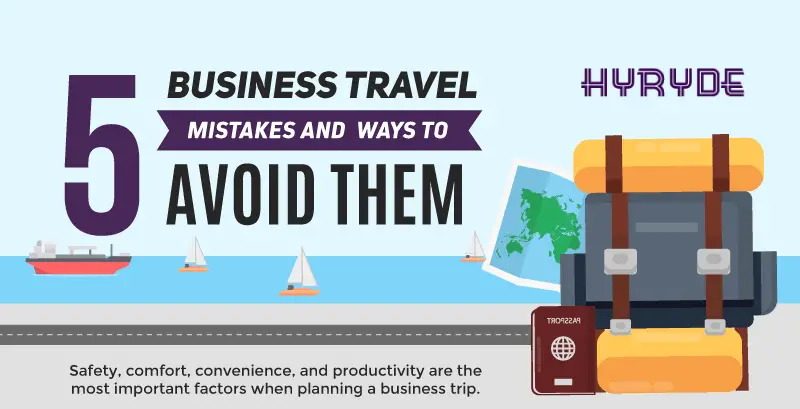 Business travel can be loaded with different problems during your flight and services. Having delayed flights and car services has a significant effect on your trip, especially if you will be meeting a potential client. Most foreign clients are very mindful with their time, and irregularities from your arrival will make them have a wrong impression with how you do business in your local office.
It is best to avoid different kinds of irregularities and accommodate your business trip with backup plans just in case certain reservations that you booked is canceled. In this post, we will be discussing seven business travel mistakes you might be making and the best ways to avoid them. To give you more insight, here are some that you may consider:
Booking a Flight Last Minute – There is more to the cost of last-minute travel than meets the eye. As much as possible, it is best to spend less on your business trips since this also affects the credibility of your company financially. Considering booking your flight beforehand can let you pay less and look for more accommodating services before your travel.
Not Having a Travel Insurance and Protection – Since business travels are also exposed to different risks starting from boarding your plane to traveling overseas that you are not familiar in, it is best to have travel insurance packed for you just in case something happen. Also, Anthony Ray says that with travel insurance, if you're injured throughout your trip and can no longer work, you'll be paid a loss of income benefit for a set period. If you don't have travel insurance with cancellation policy coverage, you will never get reimbursement for those travel expenses you've already made.
If you want to learn more about the things that you should avoid during your business travels, you may check the infographic below created by Hyryde.

You may also like: 5 Tips for Acing a Business Trip