Click here to get this post in PDF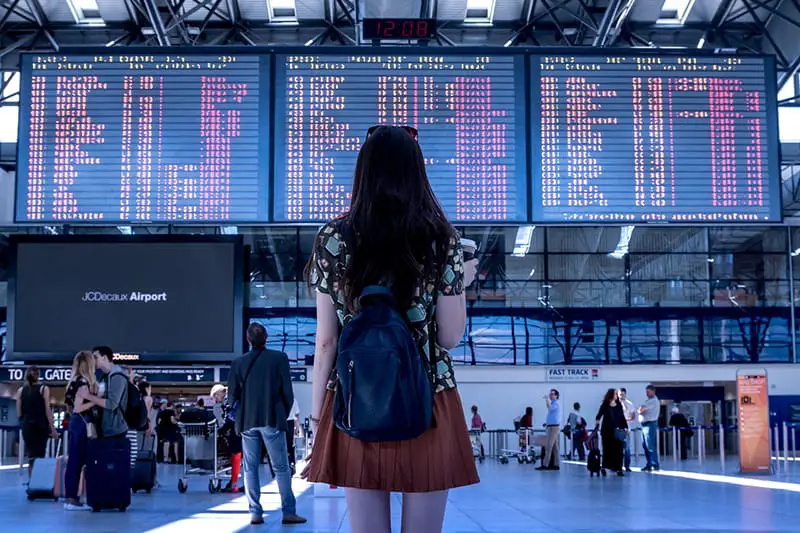 Business delegates often have to travel around the year for business meetings, signing contracts and for promotional activities. This travelling is generally reimbursed by companies as it is being done for the company's betterment.
However, some companies do not provide reimbursement to their employees, yet they have to travel to different locations. Just travelling isn't the concern, they also have to book a room in a hotel and pay for food and lodge. This can become an expensive affair if a person has to bear it from his pocket.
Therefore while travelling, it is better to try some methods which may be beneficial in saving money –
Hotel Booking
Book Flight Tickets
Payment method
Food and Entertainment
Hotel Booking
The business tour is always hectic and have a tight schedule, but you should also remember to relax to continue tolerating this hectic life. Therefore, while booking a hotel be very specific with the room and amenities. Choose a room that provides a good scenic beauty so that you can enjoy your morning tea peacefully.
Don't just stay occupied with business engagements, but take time to enjoy some activities in the city. Go to parks, take a tour of monuments and other attractions, and enjoy tourist activities as well. If you don't have time for this in your schedule, then stay an extra day and pay from your pocket to enjoy your stay.
For example, if you have a business meeting with your client in Keystone, which is situated in Colorado, US, then it is needless to say that you should stay in ski resort. The Outback, Dercum and North Peak mountains provide excellent terrain to ski Keystone Colorado.
If you don't know much about Keystone city, then check Skiers Planet, which is an online site that provides all relevant information about different cities where you can go on vacation. Check their site every time when you're visiting a new place, so that you can enjoy your stay.
Book Flight Tickets
While booking tickets, compare prices of all flights to take the cheapest one. It is better to compromise on comfort and switch from business class too economic. Check the trend of price variations. It is generally seen that price for flights are always high from Friday to Monday as everybody tries to travel during weekends.
Thus, you should always book in between the weekdays to save money. Since you travel so frequently, therefore you know what basic items are required during a few days' stay. Don't carry unnecessary items, you can always buy one if necessary. This way, your luggage will be less and it saves time at the airport as well.
Payment method
Every payment that you make should be less in cash and more by card. Remember with every transaction in hotel and flight booking, you get reward points. These points can be used for upgrading your room in a hotel or staying a day extra or upgrading your flight tickets or free dining for a day in a classy restaurant.
At least this way you will not use your company's expenses and still enjoy to the fullest. Thus, request for a plastic card that provides reward points with every transaction, local or international.
Food and Entertainment
Avoid eating in an expensive restaurant. If you're at a new place, then try their local food which is available in any market place. Don't spoil your stomach, but surely enjoy your meal in reasonable restaurants that use local spices to prepare food. Don't go for the same old pizza and burgers, but explore local food. Also, many hotels provide breakfast free. There isn't any harm in booking such a hotel to get one meal for free.
Earning livelihood is very important, but forgetting the meaning of life is equally disheartening. We earn to live and not live to earn. Therefore, even if you're saving money for a better life in future, don't forget to enjoy your present as well.
You may also like: 6 Things to Do During Downtime on a Business Trip