Click here to get this post in PDF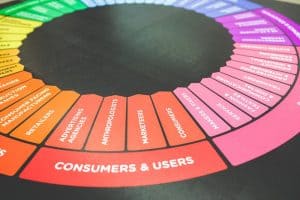 If you are a business owner or manager, then you know that you must constantly be attracting new customers. Even the very best businesses lose about 25 per cent of their customers to attrition annually. These customers need to be replaced and more customers attracted if you want your business to grow. Here are some ways to influence buyers and gain customers.
Seek Reviews
Recent surveys show that people trust online reviews as much as they trust a review from a personal friend. Seek these reviews when possible. Make sure you have claimed all your entries in online review directories. Respond appropriately to all reviews where possible. If you have a brick-and-mortar business, then print the best ones and display them in your store. Most of these sites are free, but many businesses choose to ignore them.
Ask Your Network
Networking can be a powerful way to attract new customers to your business. Make a list of the people that you know who are in related businesses. Then, let them know that you are constantly seeking new customers. Suggest that if they tell their customers about yours when they have a need, then you will do the same. Follow up with a quick thank-you email or note when you know that someone in your network has sent you a new customer.
Exhibit at Trade Shows
The great thing about exhibiting at a trade show is that most people who attend will be in your targeted audience. Think about ways that you can entice potential customers to buy at a trade show or at least give you their contact information. Interacting with your product at a trade show often pays huge dividends. Bring your best sales crew with you allowing you to interact with potential buyers quickly.
Use Digital Marketing
Buyers need to know that your business exists before they can do business with you. A great way to do this is through digital marketing including your website, social media and other online efforts. Since potential customers are bombarded with about 5,000 ads each day, you will need to be creative. A great way to do that is to use specialized software, like that from Color Grading Central, to help you produce creative videos that will impact online viewers. These videos should be designed to make a lasting impression on all who see them.
There are many ways to attract new customers to your business. Use these ideas as a springboard to launch your business influence.
You may also like: A Few Things Your Website Needs
About the Author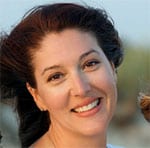 Hannah Whittenly is a freelance writer and mother of two from Sacramento, CA. She enjoys kayaking and reading books by the lake.