Click here to get this post in PDF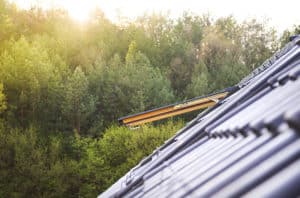 With the development of search engine optimization and other digital marketing strategies, various industries can now easily generate leads no matter where they are. In fact, the power of the Internet has even made it a lot easier for companies offering roofing services to reach beyond their geographic boundaries.
But to apply these strategies effectively, you must first understand what a lead is and how it can help promote your business online.
What is a Lead?
In marketing, a new lead is a potential customer or client who shows interest in a product or service. According to Marketo, prospective consumers can be considered as leads when they begin to exhibit buying behavior that includes sharing contact details such as their phone number, email address, or social media handles.
However, Lead Squared explained that the definition of what a "good lead" has become an unending debate between the marketing and sales team because the latter don't often see the value of leads generated by the former.
To end this debate, it is important to come up with a customer persona based on the demographics of the company's target market. This will serve as a guide in determining if a lead generated from marketing is qualified, usable, and won't get scrapped by the sales department.
4 Ways to Generate Leads for Your Roof Construction and Repair Business
To generate good quality leads, it is important to think about and utilize all possible strategies. Those that can effectively reach roof construction and repair businesses' target markets include:
1. Capitalizing in "Word of Mouth"
"Word of mouth" — a phrase that refers to reviews and customer feedback back in the olden times. At the time, people refer certain companies that provided excellent service to them to their friends and relatives who require similar services.
Since we now have access to the Internet, reviews have become even more powerful when it comes to lead generation. In fact, it is considered one of the most promising strategies because it is personalized and based on a reputation you have built for yourself and your company.
2. Optimizing Local Search Results
This strategy can be used in different industries, but it is particularly effective for companies that can only provide their services within a certain vicinity, like roofing construction and repair.
The best part is that it's free and can be done with minimum effort. You just have to make sure that your firm's local listing has your correct, up-to-date contact information and you're good to go. 
3. Provide User Guides and Informative Blogs
Blogging is another great tool in generating leads, especially if it provides useful information for potential customers.
To achieve its optimum effect for your roofing company, you should venture into informative blogs as well as how-to articles that will allow readers to see your expertise. This will not only generate leads but will also help boost your reputation as an industry leader and influencer.
4. Advertise on Social Media – Facebook
Another great way to create high-quality leads is social media promotion. Advertising on Facebook can help create B2B clients. What is great about this, however, is the fact that you can easily retarget your audience according to your marketing strategy, thanks to the updates Facebook rolled out.
These are just what comprises the tip of the iceberg. There are tons of lead generation strategies out there that can be optimized to best suit the needs of roofing construction and repair companies. All you need to do is dive in deeper into the world of digital marketing. What would you do next?
This article contains affiliate links. For more info, see disclosure.
You may also like: 4 Ways Your Business Can Influence Buyers & Gain Customers