Click here to get this post in PDF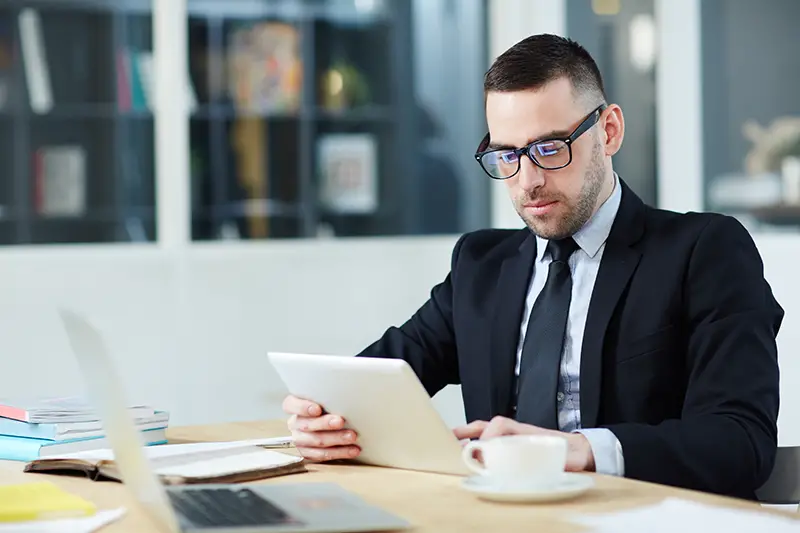 You're confident that you have the experience and skills to help a business owner sell their business, as you've had skin in the game for a few years already. Excellent! You'll know then that those in the same industry are fishing for clients in similar ponds. How do you ensure that you secure a healthier catch more regularly? Thanks to technology, there are cost-effective ways to reach customers, old and new. Importantly, some of the long-standing traditional methods are also still apt. If you're grappling with attracting clients to your authentically great service, perhaps add these channels to your short-term action list.
Have a Website 
It's unlikely that you've researched a product or service recently that didn't include you visiting a related website. It is a central location where a business can reference its 'Why, What and How.' Credibility, experience, expertise, customer testimonials, information about the team should all be included to be seen on the website, like the one of Jason Brice, a Vancouver business broker. Seek out a skilled website developer, as well as a skilled IT company, like Uprite, a Houston IT services company, to help you with this, as they best understand all the content that is critical to your professional presentation in the online world. No one will stay on a website that loads slowly, doesn't offer contact details, or include reviews. This investment is certainly worth it. A website has life and will need regular updating to showcase you and your business, currently.  You should also show that you follow Global investments performance standards (GIPS). Tell prospective clients that by following GIPS you can easily compare your performance with competitors and that this encourages transparency.
Connect With Peers 
While those who are not in your industry are 10 years your junior or retired, they may have some interesting ideas for you and your business. There is no better source of support and guidance than your industry peers since they know what you're going through. Some may be well ahead of you on this journey or have a personality that is different from yours. Both will add tremendous insight. Join an industry association, local, regional, national, or international. Here, you can further develop yourself professionally by benefitting from learning and the exchange of ideas. Multi-industry networking organizations will also offer a worthwhile perspective, and if you participate actively and sincerely, you're likely to be on the receiving end of client referrals. What you put in is what you get out, always. 
Know Your Clients 
You should not aim to be all things to all manner of owners intending to sell their business. For example, John, retiring within the next 2 years, who wants to sell his Construction business, will seek a broker who has some experience selling business in this industry.  Similarly, as regulations can differ from one province to another, clearly defined areas in which you claim expertise will strengthen your pitch. In this way, you define your target audience, a crucial step in your business development and on which many other decisions hang. Your business plan, marketing strategy, and related communication channels will be impossible to define if you serve all, everywhere. 
Newsletters and Following Up
Most business websites, when viewed for the first time, offer the visitor an opportunity to receive the company's newsletter into the future. The reason most do so is that it has proven its worth. This is emailed regularly, whether monthly, quarterly or annually. It contains news and updates about your brand and services and other significant industry-related information. This is a cost-effective marketing tool and if done well, will not only remind customers past and present of your business but should elicit future clientele. Consider content that will add real value to the reader. Be bold and creative, failing which, your newsletter email will simply be deleted. 
Equal to being up to speed on your industry specifics, is being knowledgeable about business tools that can enhance and streamline your operation. The above 4 opportunities will likely serve your business future well if executed deliberately and reviewed consistently. If you cannot allocate time regularly to identifying client sources, then allocate the budget to another person on your team to support these essential efforts. 
You may also like: What Do Business Brokers Do? When Should You Call One?
Image source: Dreamstime.com