Click here to get this post in PDF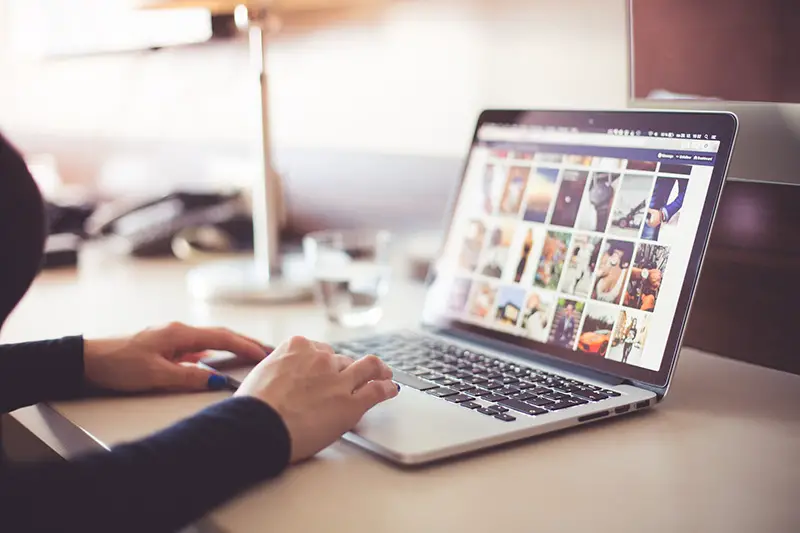 This article contains affiliate links. For more info, see disclosure.
According to a survey conducted by MDG Advertising, more than 60 percent of online shoppers said high-quality photos play a crucial role in their buying decisions. The study further reveals that images play a far more critical role when compared to product-specific information, reviews, detailed descriptions, and ratings. 
So, to attract and appeal to your customers, your organization needs to step up its photography game as soon as possible. Most of the time, you read that a business should use its photos on social media and websites. However, it's easier said than done as it includes a lot of money, time, and effort. That said, there is a simple way to deal with this problem, making clever use of stock photography – which is always better than no photos on your business website. 
Before you dive into the world of stock photography, we would like you to keep a few essential things in your mind. Therefore, in this article, you'll find some of the most valuable stock photography tips and tricks that you can implement in real-life scenarios while avoiding all the issues related to stock photography. Without further ado, let's get started:
Avoid Using Overused Stock Images
The website with free photography stock images has an infinite sea of photos related to any theme or occasion. You can use them however you want, but make sure they align with your website and the message you want to convey to your customers. Regardless of the sheer amount of photos available for you to use, some images get used repeatedly on the internet. 
To avoid using the same images, we suggest you work with the Google Images option "search by image" and find out how many times the image has been used that you were planning to utilize. To take advantage of this feature, all you need to do is drag the picture into the Google Images search bar, and it will find every copy of the photograph that has been previously used on the internet. As a result, you can discover if the image you have selected is rare or overused. 
If the image shows something familiar related to your industry, your competitors may have already used it. With Google Image search, you get to ensure that you are not copying others, and it can further help you create your ideas using free stock images. Therefore, make it a rule of thumb every time you search for a free image online. It'll help your brand look unique and distinctive. 
Use Photos That Your Audience Can Relate To
With choosing royalty-free stock images for your website, put yourself in your audience's shoes, and ask yourself – what types of images would you want to see if you were buying a product from your company? Before you finalize using a snapshot, think about how it will represent your business and what exactly you want your audience to see. 
Answering all of these questions is necessary because it'll decide the tone of your brand, so make sure you choose only those images that compliment your brand. For instance, sell custom-made costumes. Then look for stock photos that use images of real people wearing dresses for different occasions. This will help customers know the variety of designs and dress your company offers. As a result, you get a remarkable opportunity to advertise your business with free images that you've found on the internet. 
Give Your Take on Stock Images
Once you have selected the stock images you are interested in using, you can edit them according to your needs. This will help the pictures to blend in with your brand's requirements. You can make changes to these photos in many ways, and you can add typography, change colors, crop non-essential parts of the image, or use an overlaying that matches your brand colors. You can further use image editors like Photoshop, PicMonkey, Pixlr, and GIMP, some fantastic tools that can help you edit images quickly according to your needs.  
And you don't always have to select between custom photography and stock images. A balance between both types of images can make your website look even more complete and professional and helps stock photos blend in with your website even better. 
Optimize Stock Images for SEO Purposes
In most cases, when you use a stock image, the photo comes with embedded attributes, such as the size of the image and the name of the photographer who captured it. It's in your best interest to resize and rename the more suited photos to your brand and services. 
Additionally, it is also essential to rename these images for SEO and online marketing purposes. Therefore, you will need to name them according to the keywords related to the products and services of your company. 
There will always be a particular time and place for you to make use of stock images. For instance, when you are on a tight budget and want to save time and money. However, that doesn't mean I have to keep using boring stock images. with the tips mentioned above, you can quickly customize and make them engaging for your clients and customers alike
Adding custom images that display your work and the teams that accomplish the tasks will strengthen your company's authenticity and relatability with customers. But you can take advantage of stock images to add to your website's visual appearance and create a story for your brand. 
Pro Tip: after renaming the images, ensure that you use a similar file name as an alternative text of the photos. 
To Sum it Up
There are many ways you can make your business website look more professional. But most of them are not always budget-friendly. However, with stock images, you can make specific changes to your website that can help boost your brand's image without needing you to spend a fortune. The reasons above explain why and how you can utilize stock photo resources and make a customer-friendly website for your business.
You may also like: 5 Tips to Make Your Brand Stand Out
Image source: Pexels.com