Click here to get this post in PDF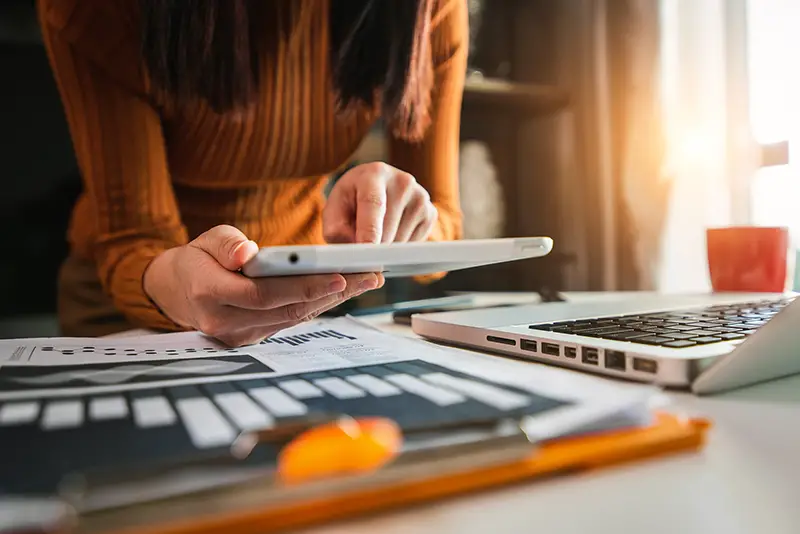 There's a buzz surrounding digital marketing as you can't just turn a blind eye to its effectiveness. Particularly now when businesses are moving in a digital atmosphere, this means many of their marketing practices are also digital. To have your digital marketing practices in the loop with what's in, you need to level up your techniques based on the behavior of your target market.
Marketing Strategies To Try Out
This year, there are practices consistent with the digital marketing techniques of the past like having a website for small business while there are also those with new and strengthening ideas like artificial intelligence.
Here are some trends you ought to be mindful about:
1. Artificial Intelligence
Artificial intelligence is dominating the world of digital marketing. If you haven't started with it for your business already, there are certainly many compelling reasons why you should.
First off, it has a lot to do with getting a better understanding and grasp of your consumers' behavioral patterns. When you get to know more about the buying journey of your customers, their specific demographics, and even how they strive to get to know more about your products and services, these would help you tailor your strategies so they can find your products and services better.
Artificial intelligence will continue to be implemented in the following areas of marketing:
Content creation
Basic communication
E-commerce transactions
2. Images And Videos
Content marketing is very important, but you also need to know it's not just enough to post a block of text on your website. For 2021, it's even more important to have graphics centered on either images or videos.
Not everyone likes to read through lengthy texts. Apart from breaking these chunks of text up into sections, you've also got to include videos and images to break the monotony.
When you add images and videos, you're able to ensure you meet the high standards set forth by search engine optimization (SEO). If you're unsure where to begin, here are some tips you can apply:
Use quality images and videos all the time, particularly in HD.
Include alt text in all of your images, so those browsing from a slow connection have the means to decipher what your image is all about in case it wouldn't load.
Include your target SEO keywords in the filename and alt text of your image.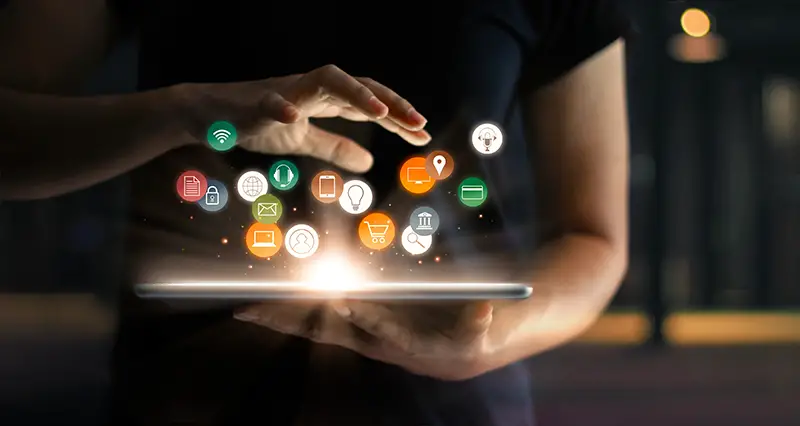 3. Chatbots
Together with artificial intelligence and more automated practices, chatbots are also good to have for 2021. Especially now with face-to-face interaction being limited, many customers would be running to the internet for convenience to have their problems solved.
For example, a customer who ordered a vacuum cleaner seems to have a problem assembling it and making it work. Rather than go to the physical shop, it'd be preferred instead to send a message on your website or social media account.
It's up to brands now to ensure concerns are immediately addressed, and one way to achieve this is by having chatbots. They're responsive, accurate, and they can also speed up the entire process of solving customer concerns.
While this may fall more in the lines of customer service, it can also be connected with digital marketing. Remember, pleasant customers are a marketing advantage in itself. Customers like it when they're dealing with a business easily reachable. Because of this, they're more likely to make repeat purchases from your business and eventually patronize your brand.
4. Interactive Content
Content marketing has long been present in the digital marketing arena, but it's made even more specific with the need to have interactive content. This means taking it one step further by using your content to engage more with customers.
Many people crave any form of engagement, even if it's only online, and you can be the business that'll break up their boredom by giving interactive content. These can be anything from posting open-ended questions, fun surveys, quizzes, polls, and even giveaways!
There's nothing like creating a buzz on the internet by having your target customers engage more with your brand.
Conclusion
Competition in the business industry is strong, but it doesn't mean you can't survive it. You can employ certain techniques to ensure even with the challenges, your venture will survive and remain competitive. 
If there's an advantage you have, it's knowing you're not without a shortage of digital marketing techniques you can apply. Now you've got this list at your disposal, it's up to you to narrow down your options, so you can be sure what you're choosing are truly effective for your business.
You may also like: What Digital Marketing Trends Are Working For Businesses In 2021