Click here to get this post in PDF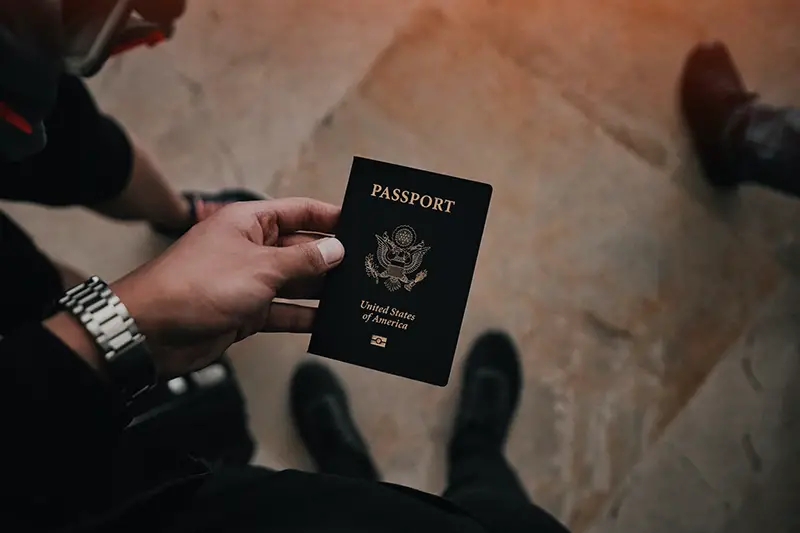 The EB-5 Visa was created in 1990 by Congress to improve the US economy through capital investment and job creation by foreign investors. EB-5 investors must invest in a commercial enterprise or regional center designated by US Citizenship and Immigration Services (USCIS).
While the requirements to obtain an EB-5 Visa are straightforward, applicants must be wealthy or possess a decent amount of capital. With that said, the EB-5 Visa process is faster than other employment visas. Applicants could receive a permanent Green Card in two to five years.
If you're interested in pursuing this Green card option, there are a few things you should know before taking the leap. 
Here are 3 things all investors should learn about getting an EB-5 Visa.
1. The Requirements to Get an EB-5 Visa Recently Changes
On March 15th, 2022, President Biden reformed the EB-5 visa system. Foreign investors must now invest $1,800,000 or more in a new commercial enterprise. Investments in a targeted employment area (i.e., a rural or high-unemployment area) are reduced to $900,000.
However, the other requirements have stayed the same. You must create at least ten full-time jobs, manage the enterprise yourself, and legally obtain the funds used. In addition, the investment needs to be "at-risk," meaning the investment funds have actually been spent.
2. You Can Invest in a New or Existing EB-5 Visa Project
While it's more common for foreign investors to invest in a new commercial enterprise, like a sole proprietorship or LLC, they can also invest in an existing visa project (a regional center).
For example, on eb5affiliatenetwork.com, you can structure your own EB-5 investment project under an existing regional center or invest in other active EB-5 projects you can help manage.
Investing in a regional center is different from making a direct investment in your own business. You typically have less control over a regional investment because you're one of several tens or hundreds of investors. You also won't have any voting rights or involvement in the business.
However, regional centers can count indirect and direct job growth, whereas a direct investment will only count direct jobs. Any employee hired to manage or staff the business would be considered "direct employment," whereas suppliers and contract workers would be "indirect."
As another positive, regional center investments are typically much lower and more affordable.
3. The EB-5 Visa Process is Filled With Add-On Costs
If you want to make smart financial decisions for your business, you need to understand the whole picture. Since an EB-5 Visa is an investment in your career, your future, and your family's future, it's essential to acknowledge how much time and money the process will cost you.
Besides the initial investment, the add-on costs are as follows:
Investment of Non-Cash Capital 
Regional Center Administrative Fee
Form I-526 Petition Filing Fee
Form I-485 Application Processing Fee
Form I-829 Filing Fee
Immigration Lawyer Fees
Tax On Top of Investment Capital
Travel and Relocation Fees
Document Translations
Foreign investors can invest cash, inventory, equipment, cash equivalents, or other tangible property to make up the $900,000 to $1,800,000 required to start the visa. Applicants taking the regional center route must pay a $50,000 to $70,000 administration fee.
It currently takes 18 months to process an I-526, but this document is necessary as it proves you have invested the required amount in a project. The processing fee is $3,675, which includes the investors and dependents. You also need a business plan to process the form.
After your I-526 is approved, you can file the I-485, which adjusts your status within the US and provides you with a conditional permanent residency. It costs $1,140 plus $85 for an ID check.
Finally, the I-829 can be filled out after your I-485 is approved and you've met all requirements listed by the USCIS. The I-829 turns you into a permanent resident. It costs $3,750 for the processing fee and 2.5 years to get approved, after which you'll need to attend an interview.
Don't forget to factor in your tax considerations, travel expenses, and relocation fees. You'll also need an immigration lawyer to represent you in the process and quality document translations.
You may also like: Which Employment Visa Is Right For Your Workers?
Image source; Unsplash.com