Click here to get this post in PDF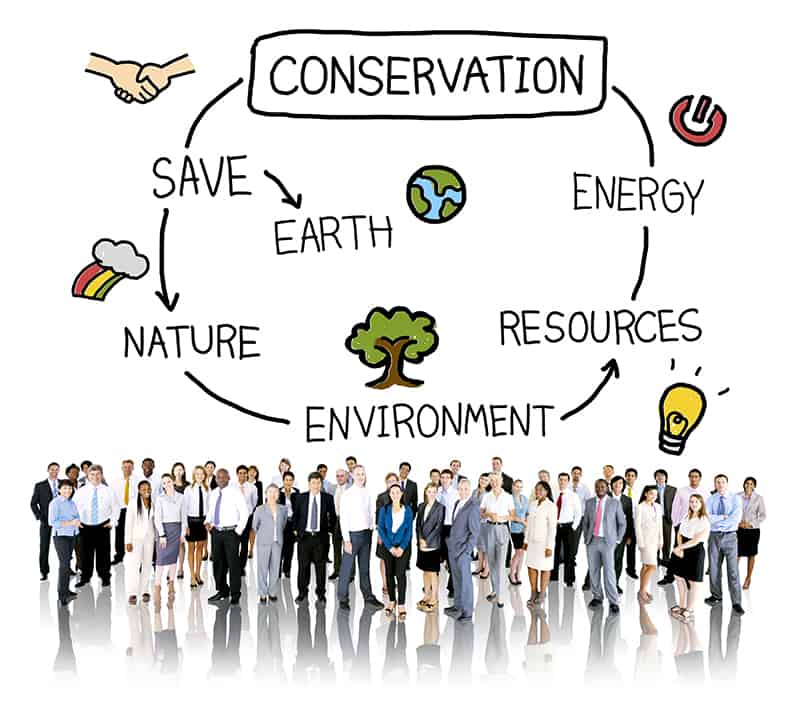 CSR (corporate social responsibility) has become something of a business buzzword in recent years', and rightly so. Businesses of all shapes and sizes are waking up to the realisation that they have the power to do a lot of good in their local communities (and for the nation as a whole).
However, engaging in CSR can seem difficult, or even pointless, for smaller businesses that lack the resources or personnel available to big corporations. It is my belief that businesses of any size can have a sustainable CSR scheme. I've come up with 3 questions you can ask to start generating some ideas:
Do any of my employees have interests or links to other organisations that we can build on?
What needs exist in my local area that my business can meet?
What expertise/products do my business have to offer that others could benefit from?
The rest of this article will look at those questions in more detail, alongside real-life examples of where UK businesses have been inspired to make a difference. My hope is that, by reading this, you'll be inspired to start building your own CSR scheme, whatever that ends up looking like for your business.
Existing links and interests
Do any of my employees have interests or links to other organisations that we can build on?
 CSR schemes work best when your employees are as enthusiastic about them as you are. What better way to generate this enthusiasm than supporting employees in things they're already involved in and passionate about?
If you're based in an area with a university or college and you employ graduates from those establishments, you have a readymade link. Universities love linking up with businesses that employ their alumni. If you contact the careers department, you'll probably find opportunities for you or your employees to speak at events in the future. This is a great, low-cost way to build your local profile at the same time as contributing directly to the success of nearby organisations.
Or perhaps one of your employees has a real passion for the environment. You could ask them for their ideas on how the business could make some changes to become greener. Not only will this improve your environmental credentials, but it will also make your employees feel valued and respected.
While we're on the topic, making a difference environmentally is an important part of CSR – it doesn't all have to be about local charitable involvement. At my own company, we're committed to, as far as possible, sourcing our materials sustainably. We also encourage our customers to recycle our products once they're finished with them, which we achieve through blog posts and messaging in emails.
Local needs
What needs exist in my local area that my business can meet?
 Engaging with local needs is one of the best ways to build a CSR strategy for most small businesses. There are bound to be local charities and schemes you can get involved with or some other obvious need.
When I was looking for comments for this article, Lloyd Williams, founder, and chairman of the Shredall SDS group got in touch to mention a small local project his Nottingham office had been involved in. The village firework display near their office was in need of more wood for the bonfire, so they donated some wooden pallets to meet this need. This action isn't big or flashy, but it responded to a local need and works as a useful piece within a locally-focused CSR strategy.
Or perhaps you're aware that your business is located in an area with higher than average unemployment rates. It wouldn't take much time and money to put on a free half-day employability workshop for local people, giving help with CVs, interview techniques, and general office skills. Local government and educational organisations would likely be very happy to promote and help with this or similar activity.
Regardless of where your business is based, there will always be needs that you don't need to break the bank to meet. Why not start looking?
Your services
What expertise/products do my business have to offer that others could benefit from?
 CSR schemes that are sustainable in the long term tend to be built around what businesses have to offer already, whether that's products or a particular area of expertise.
Piccolo Foods has a CSR strategy along these lines. They run a One for One scheme, in which they donate one baby food pouch to charity for each one bought in store. Your small business might not have the profit margin to match this exactly, but could you donate one product in ten? Or twenty? If you could, you may find that donation is an effective strategy to pursue.
However, it doesn't always have to be products that you give away. If you're a service-based company, could you give some time to a local charity for free? Perhaps helping with finances, administration, or marketing activity? It's important to stay within your means, otherwise, you won't stick to your scheme, or perhaps worse, you'll come to resent the activities you're involved in.
Start planning now
The goal of these questions is to get you thinking about things your business could do. If you start thinking now, you could be ready to start your CSR scheme at Christmas time or January 2018.
Christmas is a great time to make donations or to spread the news about your CSR activities as people are generally looking for examples of goodwill and more engaged in charitable activities in general.
If Christmas is too soon, aim for the new year and start in January as you mean to go on. It's a cliche, but the turn of the year is the perfect time to start something different and take your business in a new direction.
About the Author
This article was written by Rowena Perrott, a general manager at Boxtopia.