Click here to get this post in PDF
If your dream is to start a business and be your own boss, then you are in good company. In US alone, more than 600,000 businesses are opened each year. Unfortunately, only 35% celebrate their 10 years anniversary. By the 15th year, only 25% will be alive. Such statistics point at the difficulty of starting a business.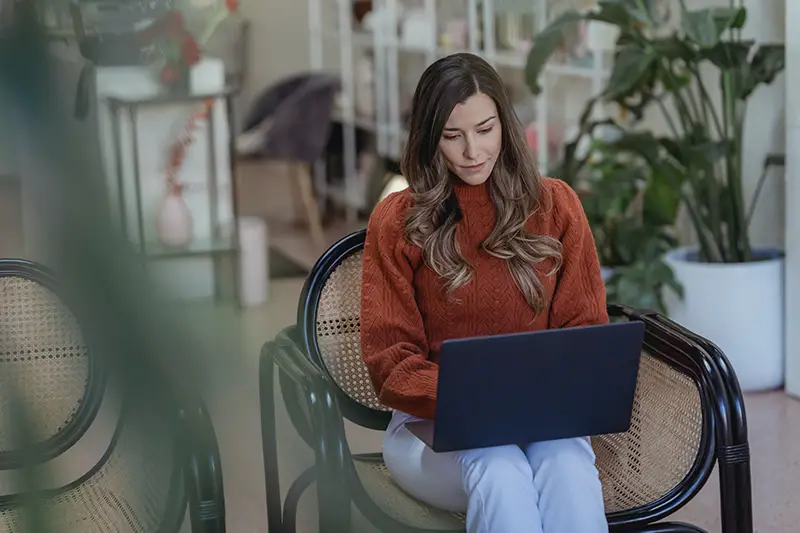 The challenge for every entrepreneur should be how to get into the bracket of 25% of businesses that survive beyond 15 years. You may learn on the job and hope to survive the turmoil that takes down most of the businesses. If you are in college when starting your business, you may want to check essay service reviews to give you an idea of the best helpers when you need to order a paper. 
Here are tips to help you start and succeed in business
1. Polish your idea
All the businesses you see in the world started as ideas. For this reason, your idea is valid enough to be the next multinational. However, you must fine-tune it to compete with others already operating in the market. It helps you to beat the competition and avoid imitation once you launch. 
2. Know your motivation
Starting and running a business is not easy. The challenges bring you down so often that you will need a strong pillar of support. Know your motivation to start and do not allow it to fade. It will keep you moving even when challenges abound. 
3. Build partnerships
Businesses require partnerships to grow. Associates and partners help you to ride on their networks and will recommend you to their friends. Partner with others to build a strong team that can weather the storms that come with starting a business. 
You can also work with managed service companies so you can focus on your essential business tasks. For instance, hiring IT services can help protect your data, apps, and business systems while you're busy creating and implementing sales and marketing strategies. 
You can also outsource your bookkeeping, and accounting needs to a certified public accountant or an accounting firm to lighten up your daily tasks and ensure that your records are complete and compliant with regulatory standards. 
4. Obtain the capital required
The most brilliant idea will die if you do not have the capital needed to execute the huge plans. Plan your capital for the long term, especially the months before you begin to make a profit. Lack of capital at the initial stages will kill the idea faster than anything else. 
You can expand your business capital in different ways. For example, you can apply for a small business loan or use your credit line to obtain a low or no-interest loan. Other entrepreneurs rely on crowdfunding or peer-to-peer business funding. You can also use a percentage of your personal savings to buy a piece of new equipment, tools, or initial supplies for your operations.
5. Choose a manageable business
Evaluate your capacity to know the idea you can manage. Review your capital and time availability. If you lack the skills, capital, or time to run your business, it will fail. 
Hone your knowledge and skills in various business management concepts by taking advantage of free or paid online courses. You can also get expert insights from successful businesspeople by visiting their blogs or watching their online tutorials and tips.
6. Learn fast
At the idea stage, everything looks easy and possible. However, reality hits when you roll out your operations. Learn how to operate accounts, source raw materials and deal with regulations. These are the lessons that will keep the business running. 
You can also learn to run a business by broadening your professional connections. Establish and approach business acquaintances, join community forums, and attend webinars, trade events, and conferences to accelerate your business contact network and boost your entrepreneurial expertise.
7. Adjust to prevailing conditions
Evaluate your plan and adjust. Remove what is not working from your strategy and adopt new strategies that will work. These new strategies are informed by what you find in the market. 
8. Know your competition
It is rare to get into a new market without competition. Even when the opportunity comes, new products will follow your launch. Learn and prepare to beat this competition. 
9. Plan to succeed
Business success is a matter of planning. Prepare your accounts, workforce, and all other resources you need. Put in place mechanisms to deal with emergencies. Failure to plan results in operational chaos and huge losses. 
10. Do not postpone 
The business environment is fast moving. Do what you have to do now. Waiting could cause you to lose the opportunity to your opponents. 
11. Learn to scale up and down 
Gradually scale your business to avoid bursting the bubble. Watch out for deceitful booms and prepare capital for the sudden growth in demand. Take advantage of the boom and be cautious when shrinking.
12. Collect the right team
Gather the right human resource, partners and associates to help with the business. The team will execute your plans or cause them to fail. Rank My Service will help with all writing needs. 
13. Move fast from mistakes 
Do not hate yourself when you make mistakes. Learn from them and adjust as fast as possible. Each minute is valuable. 
14. Get a mentor
Have an experienced professional hold your hand. You avoid learning from your own mistakes and can take advantage of opportunities that a novice cannot notice. 
15. Be unique 
Find a unique way to connect with your customers. Either through the product or quality of service offered. You stand out in a crowded field, helping you to sell.
The best tip for success is to believe in the viability of your idea. Gather the capital required and meet the expectations of your clients. Learn as fast as possible so that you can adjust your sails to take advantage of blowing winds. 
You may also like: Rise Up With Startup: 10 Essential Tips to a Successful
Image source: Pexels.com