Click here to get this post in PDF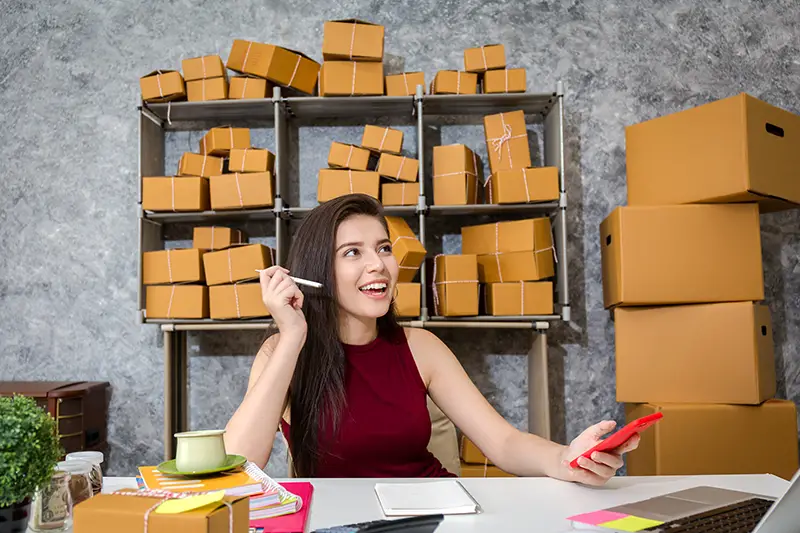 It's summertime, and that means it is time to start thinking about the new trends for the season. Fashion business owners have many different options for increasing sales, but not all are quick or straightforward solutions. In this article, we will go over 10 ways you can increase your fashion sales this summer.
1. Make sure you have enough inventory on hand: This may seem like an obvious one, but it is critical to have enough inventory on hand to meet the demand of your customers. If you happen to run out of a popular item, you could lose sales. It is vital to have different items to choose from when it comes to inventory. This will ensure that you can meet the needs of your customers. If you only carry a few clothing styles, you may not be able to attract as many customers. It is also essential to have the latest trends in stock so that you can stay ahead of the competition.
2. Having an email campaign set up: An email campaign is a great way to keep in touch with your customers. It also allows you to promote new items and sales in your store. You can also use an email campaign to build customer loyalty. When customers feel like they are important to you, they are more likely to continue doing business with you.
3. Using social media to promote your company: Social media is a great way to promote your company and connect with customers. You can use social media strategies to share pictures of your products, run contests, and give away free items. It is also essential to respond to comments and questions from customers. This will show that you are engaged with your followers and care about their opinions.
4. Implementing a loyalty program: A loyalty program is a great way to reward your customers for shopping at your store. You can have different levels or rewards to offer something new and exciting every time they return. Customers love being rewarded for their business, so it will encourage them to keep coming back. It is one of the best psychology influencing methods, so it is a great way to increase sales.
5. Offering coupons: Offering coupons is a great way to encourage customers to purchase more items. Customers love getting discounts, so they will be more willing to buy if you offer them a coupon. You can also change the value of your coupons from time to time as it gives customers something new, and they can look forward to each time they shop with you.
6. Holding a sale: A sale is a great way to attract new customers and increase sales. You can offer exclusive discounts on specific items or entire collections. Ensuring that the sale prices are still profitable for you is essential. This strategy will ensure that you are not losing money with each sale. When selling on e-commerce platforms like Amazon, you should also consider running a promotion on your wholesale account. Consider your profit margins, shipping fees, and if it is worth running a promotion.
7. Partnering with another business: Wholesale clothing partnerships are a great way to increase your fashion sales. You can partner with another company to cross-promote each other's products. Each business will gain new customers, and you will grow together as brands. 
8. Creating a new product line: A great way to increase sales is by creating a new product line. This will introduce new customers to your store, and it can also help you attract attention from the media. Creating a quality product line can also help you sell more products on wholesale platforms like Amazon.
9. Participating in fashion shows: Fashion shows are a great way to introduce your products to new customers. You can also use fashion shows to network with other business owners. When participating in a fashion show, make sure that you have an attractive booth and are well-prepared for the event.
10. Trying out new marketing strategies: It is essential to try different types of wholesale clothing marketing to find the best one for you. You can use a combination of digital and offline wholesale clothing advertising or focus on only one form. Whichever strategy you pick, it should be based on your budget and what works well with your business model. Social media influencing or the latest trends can be excellent strategies, but it will depend on your customer base.
You may also like: How to Boost Your Sales with Leaflet Distribution in Melbourne
Image source: Shutterstock.com