Click here to get this post in PDF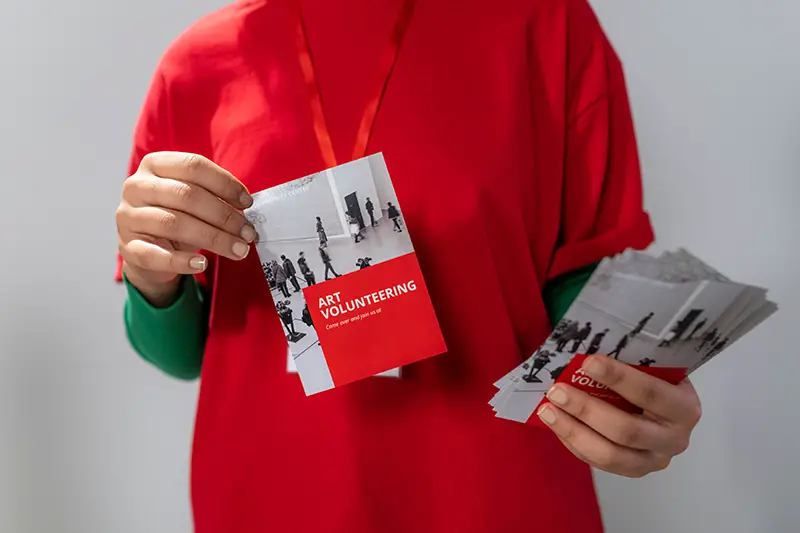 Melbourne employs over 498,100 employees in several business sectors. The city offers several opportunities for businesses to grow and flourish. You may consider amping up your marketing strategies to make the most of the economic opportunities the city provides. 
Traditional marketing tools like leaflets can go a long way in increasing your sales and profit percentage. Leaflets are simple, cost-effective marketing tools that grab your target customer's attention. You may consider collaborating with a marketing agency specializing in leaflet distribution Melbourne for guidance and assistance.
Boosting Sales with Leaflet Distribution
Leaflets are effective ways to convey information about your products or services to your target customers. You may inform your local customers about the features and benefits of your products and services using leaflets. It's critical to ensure that the leaflet is appealing and relevant.
Use Catchy Headlines and Taglines
You may hand out leaflets at public spots or engage in door-to-door delivery. It's vital to ensure that the leaflet grabs your customer's attention. An experienced marketing agency focusing on leaflet distribution in Melbourne may help you design and incorporate relevant taglines and headlines in your leaflet. 
These agencies may help you evaluate and understand the needs of your target customers for leaflet designing. The headline should ideally resonate with the needs and requirements of your target customers.
Include Only Relevant Information
The content should be relevant and scannable. Leaflets are typically smaller than flyers and posters. You may consider using bullet points and crisp text instead of lengthy paragraphs. It is recommended that you use the content space to share critical information like product benefits, location, and critical features. Your target marketing audience should be able to resonate with the content.
Include Discounts and Offers
You may consider including information about discounts and offers in the leaflet. Melbourne has a total population of over 5 million. You may consider evaluating information about your target audiences, like the target age group or gender. The information will help you determine the kind of offers and benefits that your customers may find most appealing. 
For instance, if you are a Melbourne clothing retailer, you may consider offering multiple purchase discounts. Melbourne's student population may find the discounts and offers appealing and attractive.
Make the Leaflet Interactive
You may consider incorporating interactive elements in your leaflet. For example, you may ask your customers to fill out personal information like names and addresses to avail of special offers. Conversely, you may also ask your customers to participate in a "lucky draw" or other similar competition to win a gift.
Use Attractive Fonts and Themes
Your target audience should find the font and theme relatable. For instance, over 23% of Melbourne's population is younger than 29. You may use fun, bright colors if your target audience includes teens and people in their early 20's. The theme should also match the nature of your business. It's also critical to pay attention to other aspects like the font size and design.
Work with a Reputed Marketing Agency
A reputed marketing campaign agency that works with Melbourne businesses can help you design the perfect leaflet for your business. The agency can help you understand the needs and preferences of your target customers.
You may also like: Important Steps To Consider When Marketing A Company
Image source: Pexels.com