Click here to get this post in PDF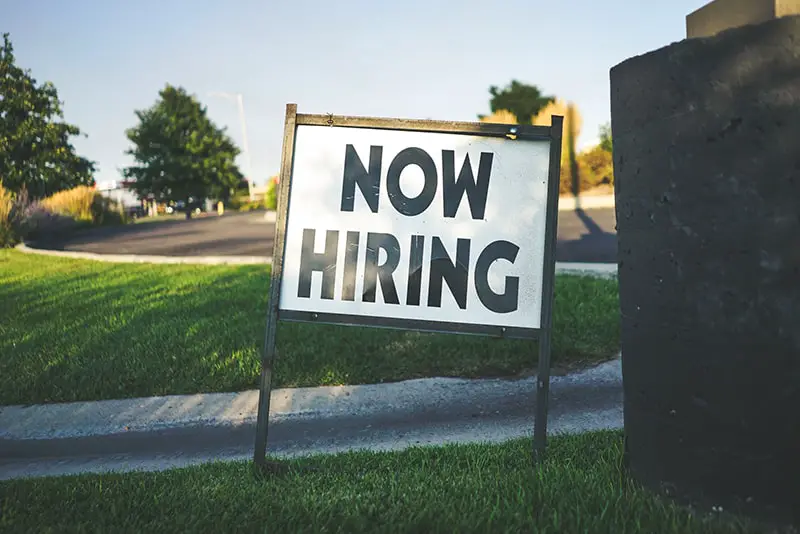 It's often said that a company lives and dies by its employees. Knowing some key hiring best practices can make it easier to attract team members that stick. However, it's important to have a robust hiring process, too. Knowing the best way to attract technical talent for a new hire can impact your entire organization so it's important to have a strategic plan in place to get the results that you want.
Set reasonable goals with your hiring manager.
Tech companies often hear the term OKR being tossed around. OKRs are all about objectives and key results. An OKR is a goal-setting tool that the tech industry uses to attract quality team members, meet company goals, and redefine company strategy. Typically, you set OKRs on a quarterly basis. That means that, at the end of the current quarter, you assess OKR performance over the past few months and realign OKRs for the next OKRs for the next quarter.
So, how can OKRs benefit your hiring manager? Easy: by helping them set realistic, achievable hiring goals with measurable results. It can help you rethink something as small as how your hiring manager writes a job description or something as big as your strategic plan for onboarding new team members over the next quarter. This is because your key results laid out by OKRs can range from individual goals to company OKRs.
If you're new to the OKR method of a goal-setting framework, you should strongly consider investing in OKR software. OKR software and OKR tools can make it much more intuitive to set up goals. OKR software can even give you a template for following the OKR process. It'll give your hiring manager a great deal more confidence in adopting the OKR methodology.
Reassess your hiring process.
When applying for a new job, what do you look for? Is it strictly based on the job description? Is it because a technical recruiter hyped up a specific company? Or do you think certain tech companies align with your technical skills? It's important that, during the technical hiring phase, you put yourself in the shoes of each and every prospective employee.
Ask yourself: What might attract an employee to your company? What might not be as big of a draw? Say, for instance, you're hiring some new project managers. You've asked a technical recruiter to post a job description. That same recruiter drafted a blog post for your site advertising the position. You've attracted some fresh faces in the tech industry and are ready for the interview stage.
Do you proceed with a standard technical interview? Or do you skip the technical interview and skills test and focus more on the person and how they'll integrate with your established work culture? You often need to strike a solid balance between technical skills and personality. Ask a technical recruiter about how they find candidates. Chances are that a recruiter will do the legwork for you in terms of vetting qualifications and personal data and reviewing resumes.
So, instead of a technical interview, you may simply want to ask for a portfolio and then focus on having an honest, personable conversation with candidates. Suss out how you feel about them as a person, rather than them on paper.
Be realistic about waiting.
Too many companies make the mistake of saying that they're urgently hiring, either because their resources are stressed, or they are scaling more rapidly than they'd anticipated. Often, this leads to a rushed hiring process that not even a technical recruiter is always equipped for. Sometimes, the best thing you can do when posting a new job is to be patient.
Whether you're using OKRs to better-equip your hiring manager or are rethinking the hiring process altogether, there are always ways to hire more efficient, effective employees. Sometimes, it takes a bit of luck. Sometimes, it takes a bit of patience. You often won't know until the job description goes live.
You may also like: Using DBS Checks to Hire the Right People: What Employers Need to Know