Click here to get this post in PDF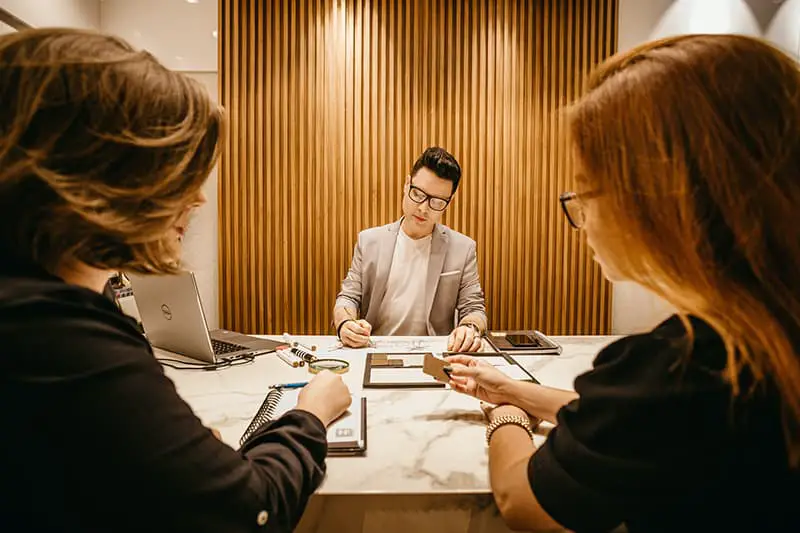 In the IT world, there is a controversy: do software engineers exist? Obviously, it's not a question of whether or not there are people in the world who put software engineer on their resume  — there are. The controversy is around whether software engineer is just a fancier way of saying software developer or programmer. It isn't, mostly.
The debate isn't unique to software engineers. Many career fields have terms and titles that find their way into a job description or a job title to keep up with industry buzzwords. And IT is certainly no stranger to buzzwords. If you're a hiring manager on the search for a qualified, certified software professional, the difference between a software developer, coder, programmer, or software engineer can matter a great deal.
Here at CBT Nuggets, we've spent the last year and a half gathering data about the job market for all IT career fields. We can't give the final, definitive word on whether there's such a job as a software engineer. But we can report back some of what we've discovered in that 18 months of searching. Want to perform your own IT jobs and certification research? Use our free, interactive State of IT Jobs map.
If you and your company are looking for software engineers, let us help your search. We've scoured sites, posts, descriptions and more for data about open jobs, currently held jobs, and companies both employing and looking for them. On top of all that, we also have dozens of extremely successful years of experience preparing students of information technology for careers in software development to draw from and can provide unique insight to some of the training or certifications you might look for.
Where are the Software Engineers
According to our data, postings looking for and descriptions of software engineers aren't evenly distributed throughout the nation. One thing about the data that stands out is how easy it is to spot where software engineers seem to be clustering.
At first it might seem like the number of software engineers is a function of large workforces, but it's actually more complicated. The states that have the highest number of software engineers do also tend to be the states with the largest workforces. But there's a twist: many of the places with the highest number of software engineers also have more of them per capita than the national average.
Not only do California, Texas, New York, Massachusetts, Colorado and Washington have the highest number of job posts and descriptions for software engineers in raw volume, but in those states, they also make up an unusually high percentage of the work force – nearly three times greater than the national average.
The question becomes what that relationship means for the job markets in those states. Obviously, the high numbers imply that finding certified software engineers in those states should be relatively easy. Furthermore, because they make up an inordinate percentage of the workforce, the job market might be saturated with candidates. Organizations looking for software engineers might find that candidates in those states prefer chances to leave that market and head elsewhere.
Where Aren't There Many Software Engineers
On the other hand, there are states where very few posts and descriptions mention software engineers. The relationship we noticed above holds true here too: not only do the states with the fewest software engineers have the smallest workforces, but many also have some of the lowest concentrations of software engineers in the country.
Vermont, Idaho, Arkansas, Maine and Rhode Island rank at the bottom of states where software engineers are gathered, but they're also states where the percentage of software engineers in the workforce barely scratches 50% of the national average.
It's our suspicion that these are states where hunting for software engineers may be difficult. If you're a hiring manager looking to hire software engineers in those states, you may be better off expanding your search to places with higher concentrations. But on the other hand, the few candidates in those areas may be more motivated to get out of that job market.
What Salary a Software Engineer Can Expect
Like so much else about software engineers, it's tough to get a good view of what a competitive salary for one might be. Common wisdom seems to agree that a typical software engineer can expect to be paid about as much as a highly experienced software developer.
If that holds out, the salary range for a software engineer is roughly between $93,000 and $160,000 annually. The states where software engineers are most populous are high on the list of states where their approximate salary is highest: California – $160,000, Washington (state) – $154,000, New York – $147,000, Massachusetts: $140,000, Colorado – $135,000, and Texas – $129,000.
On the other hand, lower salaries for software engineers tend to reflect the state's average income more than the density of engineers themselves. The lowest-density states' expected salaries are scattered in the middle of the list: Vermont – $122,000, Idaho – $117,000, Arkansas – $103,000, Maine – $114,360, Rhode Island – $123,000
The lowest paying states for software engineers are South Dakota, North Dakota, and Wyoming, which all come in between $90,000-$99,000, followed by Louisiana, Arkansas, and Mississippi, which barely surpass $100,000.
What Sets a Software Engineer Apart
Just like most career fields, there is a way to determine if someone has the skills, experience and capabilities they claim to have. Through organizations who confirm and validate a professional's capabilities: industry certification issuers.
There isn't a single body that validates the most up-to-date trends in the software engineering industry or acts as gatekeeper. But there are a few that validate skills that would be useful to a software engineer. Some are vendor-agnostic, like CompTIA. Other certifications are specific to a given language, piece of equipment or manufacturer, like Oracle, Microsoft or Cisco.
Finding which certifications the strongest software engineer candidates should have is a challenge because various software engineers depend on so many diverse skills across so many different fields of knowledge.
Most software engineers take a bigger picture than traditional software development requires. A software engineer is typically responsible for focusing on structural design of an entire software solution or reducing the technical debt of a planned implementation. Which languages, structures, and processes they rely on to accomplish that can vary widely.
Generally speaking, where a developer is going to be focused on creating or developing an application with pre-existing frameworks and languages, a software engineer is more focused on creating the frameworks to build subsequent applications within and on top of. Familiarity with languages is crucial, and certifications can help validate those. But a very particular mindset is also necessary, and certification exams are much less effective at validating those.
One of the more common certifications a software engineer might have is Oracle Certified Professional in Java Standard Edition (SE) or Java Mobile Edition (ME). Oracle is the server-side language for many back-end projects, from big data to mobile computing. An Oracle Certified Professional with a lot of experience would be highly familiar with the approaches to holistic, "bigger picture" programming that set software engineers apart.
---
Your Guide to More Effective Hiring
---
Final Thoughts
For organizations on the hunt for a software engineer, to hear that the position is hard to define, scattered unevenly across the country, and nets a high salary might be disappointing. But one thing is undoubtedly true: a software engineer is worth their weight in gold to the right company.
If you need someone capable of more than just tweaking or modifying an app or two, but instead need someone who can audit, plan, implement and troubleshoot a framework for building out a suite of applications, the time and effort you'll put into finding a software engineer will have been well worth it. Don't forget, you can use the State of IT Jobs map to scour areas that weren't covered in this post.
Image Source: Unsplash.com