Click here to get this post in PDF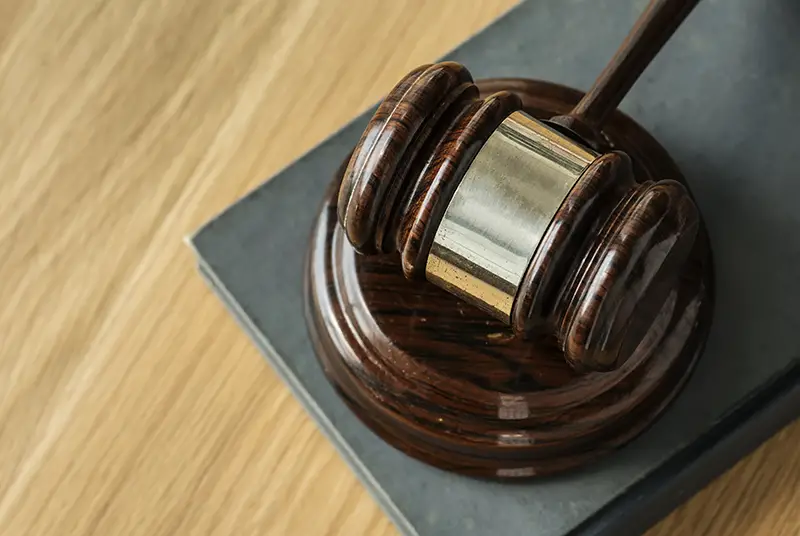 Getting fired or laid off from a job is not easy, but it can feel even worse if you believe you were wrongfully terminated. You may be wondering if you can file a legal claim against your employer and seek help from wrongful termination attorney Los Angeles.
 Most employees don't because they are presumed to work "at will." This means they can quit at any time and can be fired at any time, so long as it's not for any illegal reason. So, for example an employee is terminated for their poor performance, misconduct, or attendance problems—or even just because they're not a good "fit" or things just "not working out" –won't generally get any recourse against their employers.
But this doesn't mean that every firing is legal. Even employers can't terminate at-will employees for discriminatory reasons, or for reporting harassment and/or other wrongdoings, or just for exercising a legal right. If you were fired for any of those reasons, you should consider enlisting the help of a wrongful termination attorney Los Angeles.
Wrongful Termination Lawyers
State and federal laws uphold measures that protect employees. They all assert that a person cannot be terminated from their place of employment for reasons including retaliation, discrimination, or because they refused to participate in an illegal act. But the strength of such odds arises from the fact that majority of wrongful termination attorney Los Angeles will only accept cases they believe they can win.
For this reason, choosing the right kind of lawyer to represent your case is one of the most important decisions you'll ever make in your life. Below is some advice we have put together to help you choose a wrongful termination lawyer with the highest probability of success.
Before we begin, let us define what wrongful termination is.
What is Wrongful Termination?
Wrongful termination is a comprehensive term used to describe any illegal reason for terminating an employee's work contract, including:
Discrimination –It is against the law to terminate an employee for reasons involving their race, color, religion, sex, nationality, disability, age and genetic information. Other state and local laws also protect additional characteristics including sexual orientation, gender identity, and marital status.
Retaliation –Employers are not allowed to fire employees just because they complained or reported illegal behavior, such as harassment, wage and hour violations, workplace safety hazards, and discrimination.
Breach of Public Policy –In most states, it's considered illegal to terminate an employee for reasons that majority consider morally wrong. For instance, an employee is fired because she exercised her right to vote, or that she refused to participate in an illegal act (such as lying to government editors, or wrongfully advertising company products, or reporting wrongdoing, may file this type of legal claim.
Furthermore, employees may also file claims for breach of contract. Not all employees work at will. If an employee has a contract stating they agree that the employer may only fire them for certain reasons (such as gross misconduct or committing financial crime), then the employer may terminate them ONLY for those reasons. Otherwise, the employee can definitely come after the employer for breach of employment contract.
When Should You Talk to a Lawyer?
If you believe that the circumstances of your termination might have been illegal, you may want to consult with a wrongful termination attorney Los Angeles. A lawyer that specializes in labor law can review the facts and evaluate whether you can file any legal claim. If yes, a lawyer can help you plan out what you want to do to uphold your rights.
For example, you can try to negotiate a severance package, ask for a settlement, or file administrative charges or a lawsuit against your employer. On the other hand, you may also change your mind and decide that it just makes more sense to move on. But the only way you can certainly know for sure how strong your claims are and what choices you have is to seek the help of a lawyer.
Below are some situations or instances that should prompt you to get legal assistance:
There is evidence suggesting you were fired for discriminatory reasons.
You recently filed a complaint on harassment or discrimination.
You exercised a legal right such as voting or taking a Medical Leave (or Family leave).
You complained about a workplace wrongdoing such as illegal accounting practices or unsafe workplace conditions.
You revealed that you have a disability or are pregnant.
Your termination led to the change of demographics in your workplace (for instance, because you are the only woman in the department, or the only non-white manager).
You have an employment contract that limits the employer's right to fire you.
You are shy of receiving some benefits such as retirement money or vesting stock options.
If you were fired for any of the situations stated above, it may have been illegal—or not. Regardless it would be wise to sit with an attorney to help you check the facts, sort out your claims, and decide how to move forward with it.
Finding a Wrongful Termination Attorney Los Angeles
There are many different kinds of labor lawyers out there, especially for those that specialize in wrongful termination cases. But, as much as possible, opt for a lawyer that has plenty of experience in the specifics of your case. For example, another discrimination case, or a whistleblower case that have been won. Ask for references as well.
Most lawyers offer free consultation sessions, where you can inquire about fees and rates. If you were wrongfully terminated, there's a huge possibility that you may not have a lot of money to spare due to your lack of employment. Fortunately, a lot of attorneys also work on a contingency basis, which means they do not get paid until the case is settled.
The more details you can piece together on the circumstances of your termination, and the more you familiarize yourself with your rights as an employee, the better you will be able to arm yourself and build a case. Choosing a wrongful termination attorney in Los Angeles based on what you already know is a much better idea compared to starting everything from scratch.
You may also like: Hiring Workers Comp Lawyers
Image Source: Rawpixel.com