Click here to get this post in PDF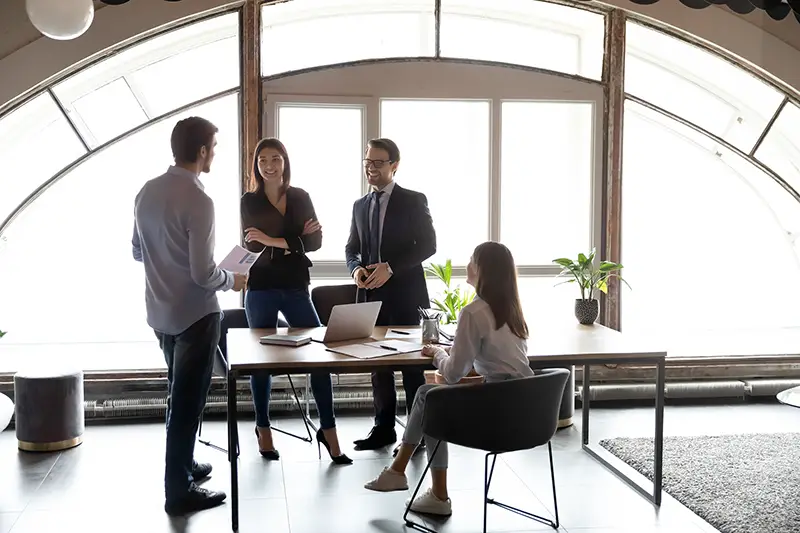 There are many different types of consulting services offered to businesses of all sizes. And there are many benefits to utilizing these services. Whether you need talent consulting or an established financial consultant, you will see a marked difference in your overall return on investment. It's crucial to fully analyze the benefits of hiring a business consultant prior to writing it off.
Who Uses Talent Consulting Services?
You will find that both companies and individuals use talent consulting services. Bigger businesses will use these services for accounting, insurance, and even other aspects of a business. Individuals or small businesses will use these services to help with their goals, managing money, and more. 
Talent Consulting Services for Accounting 
It is the job of a consultant to help you with accounting services as well. Those who hire a consultant for accounting often will utilize their expertise when it comes to management, audits, and financial forecast. 
Keep in mind that they are more than just bookkeepers. They will help you with your daily transactions, and help you handle financial documents as well. But they will also help you with advice. They will advise you what they think the best decision is to make regarding financials. 
A good consultant will help you with your future accounting as well. This could include future costs, revenue, and more. You will find that some consulting agents will help with reports as well. This could be reports for anything financially. 
What Tasks Does a Consulting Agent for Accounting Do? 
You will find that every business is different. This means that every business has its own needs. Your accounting consultant will first look at the business as a whole and determine how healthy it is. This will be the part where all the numbers come out, and all the books come out. Your consulting agent will need all numbers to determine how healthy the company is financially. 
Once everything has been determined, he or she will move to the next steps. They will look at the data the company has and analyze it. This will help them look at the profitability and help determine the financial status in the future based on set plans. 
Talent Consulting Services for HR 
You will find that this aspect of the job is where a consultant will advise the human resource department. They will help them fill positions and roles that need to be filled. These positions can be permanent or temporary. Some of them may even be temporary hire positions. 
If a business hires a consultant for human resources, they want to help improve the relationship between employees and those who are higher up. The goal is to help build leadership skills that will last a business a lifetime. These skills that are used will help a company thrive. 
You may find that a business will hire a consultant when they are looking to increase productivity and revenue. For this to happen, the employees must all work together. This is where the consultant will find a way to help build relationships and determine which route is best for all employees. 
The Biggest Goal of Talent Consulting for Human Resources 
Those who hire a talent consulting agent for HR want to see happiness. The biggest goal is to ensure that employees are happy and their wellbeing is taken care of. A consultant will help look over benefits, employee activities, and payroll. This is essential because, in large companies, the current policies may be outdated. In fact, they may be causing more problems than they are good. Sometimes, hiring someone to help you see the inside from an outsider's viewpoint is an innovative idea. 
Education Needed for a Consulting Job 
If you want to be a consultant for accounting, finance, fractional CFO consulting or HR; you need to have some education. All consultants must have a bachelor's degree in accounting. This will help them with numbers and estimates. Consultants are also expected to have a high understanding of problem-solving skills, computers, analytics, as well as math. 
You may find that you can get a bachelor's degree in business with a specialization in accounting. Some other consultants may major in accounting and minor in business. It all depends. However, each consultant will require education to ensure they can efficiently help with the job. 
What To Expect When Hiring a Consulting Agent
As stated, you can expect to see a change. Your business may not be running as efficiently as it should be. Hiring a consulting agent will help you see what you may have been overlooking for quite some time. Taking the time to find the best consulting agency is important. 
It will help bring you better revenue, more qualified people, and better systems for operation. You will love to have that extra set of hands. This is especially true if you are not doing so well. However, if your business is doing well, you may have lost sight of many things. This could include relationships within the company. 
Wrapping Up
If you need help with your business in any aspect, it may be time to contact a consulting agent or agency. You will notice the huge benefit in doing so, and we highly recommend it.
You may also like: Different Types of Consulting for Your Business
Image source: Shutterstock.com