Click here to get this post in PDF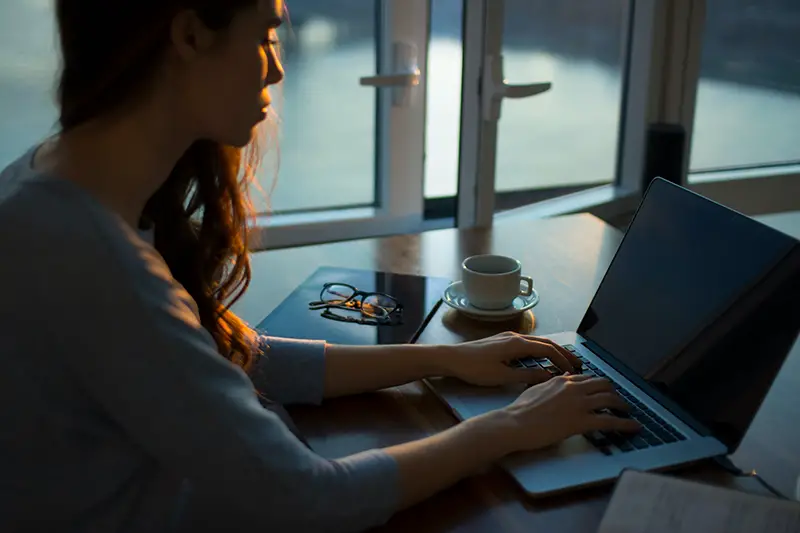 2020 has been a roller-coaster ride for everyone. Both big and small companies were shocked when lockdown took place all over the globe, making lots of business adjust to the new normal setting. Some of them were forced to shut down while others luckily kept going.
On a positive note, the pandemic has made employers realize the importance of their employees' health and well-being. It is not just because they are forced to do so, but also because they themselves have experienced the risk and anxiety brought by the coronavirus. 
Here are some reasons why you should prioritize your employees' overall well-being:
1. It builds loyalty and employee retention.
Your employees are human, and it is important to let them know that you care for them. This is especially true if you have a larger group of millennial staff. Aside from competitive salary, they investigate how their employers treat their subordinates to determine whether they will work longer for them. 
2. It impacts your business' resiliency.
This is the best time to prioritize the health of your employees. When one person in your company contracted the coronavirus, other employees are also affected. Apart from the compliance of a 14-day quarantine, your business will be forced to shut down temporarily resulting in loss of profit. 
3. It improves your employees' productivity.
Your employees could be physically present but mentally absent. You may not notice it at first but when results are reported, you may find that some of them are unproductive. As a professional you may say that they shouldn't bring personal concerns at work but that is not always possible. As an employer, you must determine the reasons for your employees' poor productivity and see if there is something you can do about it. 
Wellness Programs You Can Provide for Your Employees
Alongside the compliance of safety protocols such as temperature check, office disinfection, and social distancing, there are a lot of other ways to prioritize your employee's overall well-being:
Provide health counseling and psychotherapy
Employees experience everyday stress at work, not to mention other personal concerns and juggling priorities in the office and at home. During this time of pandemic, the level of anxiety for most of them are even higher – being concerned about the health of their family and worried about the risk of Covid-19. The thing is, mental health problems are not always visible, so creating sessions for counseling and psychotherapy could help every individual in your business. And while group sessions are fun and more exciting, at this point, talking to a therapist on a one-on-one session is more comfortable and reassuring. If group therapy is something that you're interested in, you can read this article from BetterHelp about group therapy to learn more about it.
Implement flexible working hours
Unless your company deals with field and paper works, you can temporarily allow your employees to work from home. This will lessen the risk of them contracting the virus along the way when going from home to office and vice versa. If you are not confident enough with this kind of setup, you can ask a daily or weekly report from them to make sure that results are being delivered by your employees. 
Set a station for creativity and relaxation
Some companies set areas where employees can play and relax. No matter how hectic their schedule is, shaking off the stress and having fun is a must for every individual. It helps them enhance their creativity and work more productively, not to mention the connection they can have with other team members over a shared cup of coffee. 
Regulate workplace recognition
Being recognized for an accomplishment, no matter how big or small, is fulfilling for every employee. If their efforts are always being unnoticed, they tend to feel demotivated and could eventually make them quit the job. If you value your employee, let them know that you appreciate them by acknowledging their efforts and accomplishments. 
Celebrate your employees' life events
During the pandemic, group celebrations are limited and sometimes postponed. However, this should not be a reason to forget these life events your employees are celebrating. You can let them know that you remember by greeting them virtually, sending them a simple gift or a bottle of wine, or granting them an extra paid vacation leave.
If you're mulling over what to give them if you have decided on something tangible, a custom-made plaque with engraving can be a good place to start. There is a wide array of materials and designs to choose from, so you can find something suitable for your company's branding. With a plaque, you can celebrate your employees' achievements with a symbol they can see, touch, and hold. Plus, you can offer it with a reward they will appreciate, such as a monetary bonus or an enviable addition of paid leaves.
Lastly, consider your employee's sick leave requests when they're dealing with mental health struggles. They also need time to rest just like with normal sick days. All of us are affected by the pandemic and it only requires a compassionate heart to make your people your support and care towards them. Remember that they are one of the main reasons why your business is still thriving despite the pandemic so take time to share what you can and make them feel significant by prioritizing their overall well-being above all else. 
You may also like: How Managers Can Make Employees' Mental Health a Priority?
Image Source: Unsplash.com