Click here to get this post in PDF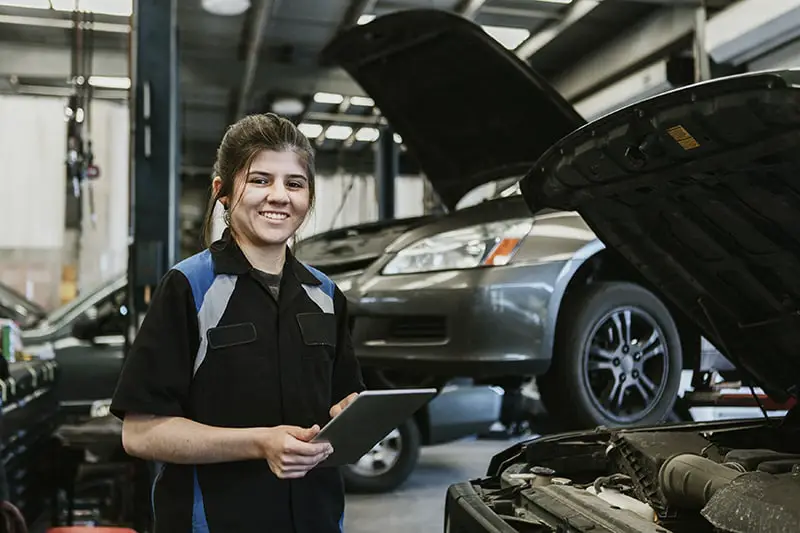 Your vehicles are essential to your business, whether you run a trucking company or rely on a couple of company vans to deliver food from your restaurant. Businesses tend to focus on the purchase of the vehicle and consider maintenance an ongoing cost and a major inconvenience. This results in them shortchanging maintenance, seeing it as an impediment instead of an essential task. Let's learn why proper auto maintenance is important for a business.
It Makes Everyone Safer
Too many vehicle accidents are due to delayed maintenance. Drivers get into wrecks driving with worn tires or faulty brakes. Yet many of these problems could be caught early and repaired during regular inspections. Furthermore, proper auto maintenance prevents expensive, unplanned repairs. You don't have to pay to repair a crunched bumper or a tow truck to bring the crashed car back to your shop.
It Is Cheaper in the Long-Run
Fleet managers often look at maintenance as an undesirable, short-term expense. It takes cars and trucks out of service, and the replacement parts cost money.
However, proper maintenance extends the life of the vehicle. Furthermore, maintenance typically takes less time than repairing a more severe problem. This is why maintenance will keep your vehicles running longer with less overall downtime. The benefits are greatest for companies for whom their fleet is their biggest investment. You can take things to the next level by having daily vehicle checks in addition to regular maintenance.
A side benefit of regular maintenance on company vehicles is that it can lower the cost of replacement parts. You could drive costs even further down by working with a remanufactured part supplier like PartStock. Let's say you're looking for something very specific like a Bosch Injector 0445120218. You'll be able to find this product that's been remanufactured and tested to ensure it meets the same performance standards as new parts. They also have a wide variety of additional parts you can choose from, and you could be able to make savings if you buy parts for your whole fleet or buy more of the parts you regularly need.
It Improves Overall Productivity
Breakdowns can cause deliveries to be late or delay the arrival of critical parts. This causes costly delays and unnecessary idle time, hurting the productivity of your entire team. That's aside from the risk of having delivery drivers on the clock who can't make deliveries. If this is a common occurrence, your business reputation is on the line. On the other hand, a smoothly functioning fleet will rarely be late.
It Can Improve Your Cash Flow
When your company doesn't have enough vehicles, your team may be unable to make deliveries promptly or will have employees racking up over time. Or you may have to refuse deliveries because you don't have enough working cars. This means poor auto maintenance will cost your business in terms of lost revenue and increased expenses. This doesn't even take the risk of reduced fuel efficiency into account, driving up your petrol bill.
---
Auto Repair & Maintenance for Your Small Business Vehicle Fleet
---
Leasing additional vehicles to meet demand, or owning extra cars to make up for the cars in the shop, is a sign of poor fleet management. It is cheaper to invest in a vehicle maintenance program instead.
Conclusion
Whether you're responsible for a fleet of trucks, vans, lorries, or rental cars, proper auto maintenance should become a priority. After all, it has a direct impact on your bottom line.
Image Source: Rawpixel.com