Click here to get this post in PDF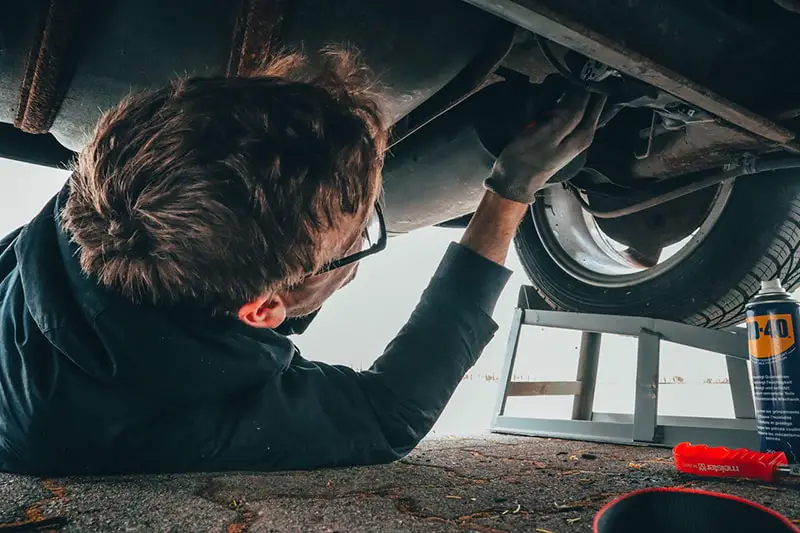 Small business owners have the challenge of managing their own vehicle inventory, registration and insurance.  To circumvent many costly troubles, many small business owners will buy used vehicles from a public or private auction or even from local online marketplaces (a google search of these terms for your area can list the most popular results). The goal is to keep costs low and effectively transport employees and equipment. Oftentimes a small business owner will buy the lowest cost van or truck possible to initiate their fleet and look to prolong the life as much as possible. Auto repair and maintenance costs are also kept low by authorizing only essential repairs, and of course, if the cost of repair is greater than half the cost of the vehicle, it may make sense to replace it.
Inspecting a vehicle at the time of purchase is important to avoid future problems and should not be overlooked unless the cost is well below the target price range. Wherever possible, start and drive the vehicle to get a feel for any issues or potential gremlins that may creep up. Check the tires with a tread depth gauge and look under the vehicle for leaks with a flashlight. Open the hood and inspect the hoses for any damage or bulging. Look at the battery to see if the terminals are corroded or have buildup on them. Check the air filter to see if it needs replacing. Make sure you have checked the windshield or window glass condition. An expert windshield repair San Diego will get you covered if any replacement is needed. These are all simple auto repair and maintenance pre-purchase tips to run or proceed with the sale/buying process.
Once your fleet is initiated with the first purchase and for subsequent purchases, creating a standard operating procedure or checklist for every vehicle added may be helpful. It can include adding registration, licence and insurance. Having any safety kits or first aid materials for employees could also be added at this time. Also, completing any routine auto repair to get the vehicle roadworthy and ready for the task. Many auto repair shops will offer a reminder service for fleet vehicle preventative maintenance to help take the stress off the small business owner to maintain their fleet. As for insurance and registration, many insurance providers will send reminders so your employees can always show proof of documentation if required.
A monthly, weekly or daily pre-trip checklist can aid your fleet budget and employees greatly. Setting the appropriate interval for this type of inspection is sometimes the most difficult part. Some employees may completely neglect a daily inspection before driving; some may only do a weekly or monthly inspection that takes more than fifteen minutes. It is advisable to follow your local regulations here regarding pre-trip inspection and be realistic to complete the task and save you money in the long run. Visible reminders through email, on the vehicle windshield or through text message can help a resistant employee develop a structure to the task and also manage time effectively when starting the shift to complete all safety duties and record them in the event that proof is required or audit takes place.
You may also like: Here Is What You Need To Know Before Sending Your Vehicle To The Wrecking Yard
About the Author

Auto Service 1 | 3301 N Harlem Ave, Chicago, IL 60634 | (773) 777-8811
Your one-stop complete auto service in Chicago, working on most makes and models!