Click here to get this post in PDF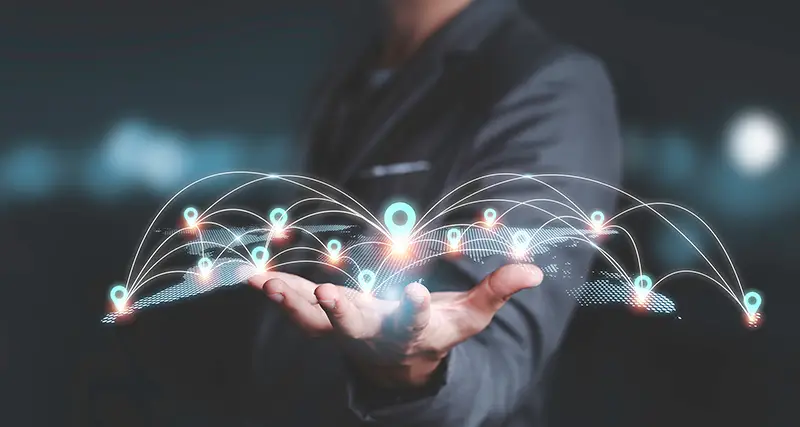 Location data may improve strategic decision-making, customer targeting, and corporate operations. Unlike static data sets that are only reviewed once a quarter during KPI analysis, location data is frequently based on mobile location data and geolocation technologies like GPS data, which can reveal a wealth of information about customer behavior, and departmental successes (or failures), and competitive opportunities. The only remaining question for teams is how to put it into action.
There will be 25 billion "things" connected in 2022. The rise in popularity of smart connected devices, often known as the Internet of Things, can be linked to this significant increase. IoT is already causing a stir, and in the coming days, it will result in the collection of an enormous amount of data about what we do, how we do it, and where it occurs.
Because everything happens somewhere, a huge quantity of data collected by businesses includes a spatial component. Collecting and analyzing this type of location data can be scary because it requires new methodologies, technology, and skill.
But, before we go any farther, let us define what location data is.
What is location data?
The data that comprises insights on audience movement is known as location data. This is a bonus for the users. Users that share their location receive a customized and enhanced app experience in return. The same information can be used for ad targeting.
Today's business leaders understand and exploit the location aspect of their data with Location Intelligence to keep a competitive edge in today's market.
Importance of location data in business
Retail
If retailers have accurate and reliable location analytics data, they can invest in certain regions and potential sale hotspots. Retailers may track and manage sales of various commodities by location or shop, allowing them to more effectively and efficiently distribute supplies. This will help retailers attract new customers and keep existing ones.
Municipalities and governments: Assessing Impact and Improving Communities
Politicians, community leaders, and government organizations have long relied on exact location knowledge to help them make crucial decisions. Data about the geographic area must be used to plan or upgrade the infrastructure that supports local communities. Data science methodologies that deliver the most accurate and timely information are critical for decision-makers at this level.
Locational data can help understand local and national communities, measure the impact of planned or natural events, and improve people's lives.
Insurance
By geocoding home location data, insurers can determine whether a property is located in a flood zone or on an earthquake fault line ahead of time. If done incorrectly, the discrepancy might cost a lot of money. Having customer-facing interactive maps where potential or current customers can verify their insurance costs can help create a sense of transparency.
Financial Services
Geo-intelligence can be used to enhance fraud detection based on a customer's banking behavior. Did a customer withdraw money from an ATM at one location and then have their account accessed at another? This can be accomplished by developing client profiles, analyzing transaction behaviour, identifying areas of variable risk, and defining transaction geography.
Gain More Local Website Traffic
If you're looking to gain more website traffic, conducting location-based business behaviour data analysis can work wonders. The data can help you put information into your website that caters to your business. 
Gaining more website traffic improves your brand image and introduces it to your target market. Overall, it helps you gain more sales for your business.
You may also like: Everything You Should Know About FAT32 Allocation Unit Size
Image source: Shutterstock.com