Click here to get this post in PDF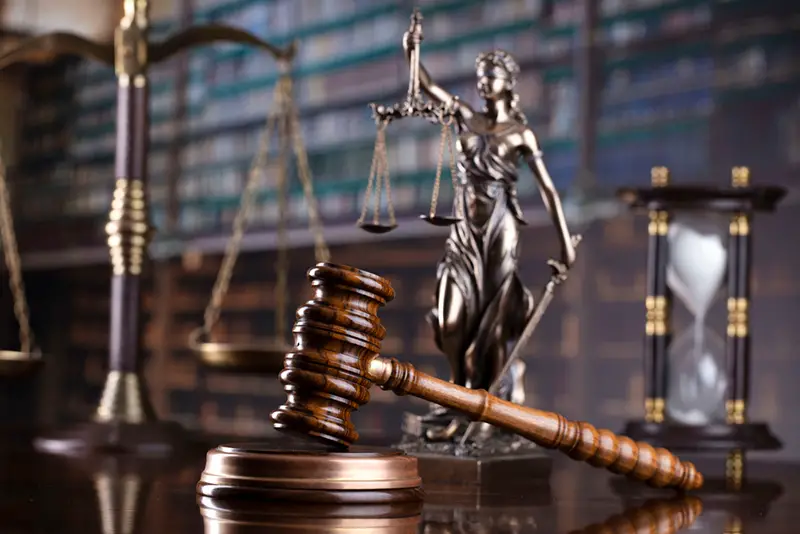 A flourishing law career is something many people strive for. Just think of all the TV shows and movies that have glorified the courtroom drama and helped make this look like an exciting profession. If you are thinking of pursuing a career in law, just know there are a lot of different areas you'll be able to choose from. Most lawyers will specialize in a certain type of law so they can take the time to become true experts in that area. So as you consider the future of your career, you'll also want to take a moment to decide what area to specialize in.
As with most careers, as you get more advanced or go more in-depth within the field, you start to hone in on a specific area. Trying to study all law across many different areas will be impossible without years and years of intense study. Have you heard the phrase "jack of all trades, but master of none"? Well, this is a relevant concept when it comes to studying the law. You want to commit to a specialty so you can make the biggest impact in that given area. To get familiar with a single branch of law, you would need years of learning. However, you can always get some general knowledge by finding trustworthy resources, such as Toronto legal resources.
Here are just a few more reasons why lawyers will specialize in different areas of the law.
You need to specialize to be the best.
Legal matters are incredibly nuanced. There are so many rules and regulations that determine the verdict of a case or how something is interpreted. To be the best lawyer you can be, you want to understand all the loopholes and the specificity of each individual case better than anyone else. This means you'll need to specialize in that form of law to be well prepared for a trial.
Let's look at personal injuries as a specific example. If a client was injured in a construction accident or is suffering from a workplace injury when working at a small business, they have rights within the labour law. The best way to earn compensation and accommodation for these individuals is to rely on lawyers who know this form of complex litigation inside and out. A law firm like Chaikin LaPenna, PLLC is known for achieving results in these specific personal injury cases. They can offer unparalleled legal advice and help with your serious injury or personal injury case. Without their specialization, they wouldn't be able to be called experts. Having this advanced knowledge and extensive experience is one of the main reasons why lawyers will commit to a specialty.
They have different ultimate career goals.
A law degree can open the door for a number of professions beyond just being a litigator. Your ultimate career goals will often determine what specialty you go into within the law. Politicians will often study human rights law while future sports agents will go over the terms and conditions involved in contract law. Maybe your goal is to get into politics and deal with real human rights issues. A law degree is a great stepping stone to get there. Take Malliha Wilson, for example. She has made a career in Canada as an experienced litigator, has served as Assistant Attorney General to the Ontario Government, and has taken cases all the way to the Supreme Court of Canada. While she may not have originally intended to have a career as a lawyer, she is making a difference for human rights and other cases across Canada and the world at large. Specialists within the law will have a number of opportunities for their future careers because of this educational background.
Lawyers can have different interests and motivations.
Studying the law is an intense process with plenty of different inquiries and special studies. One reason to find a specialty you're interested in is that you want to spend time studying what you want to study. Your interests and motivations will make a big difference in what form of law you want to go into. If thinking about divorce or death makes you sad, you probably won't want to become a family lawyer or help people write out their wills. If you enjoy arguing for a living, you may want to be a defense attorney or prosecutor. You'll have the best time in school and your future career when you take this decision into account.
Different types of law may be more profitable.
While money isn't everything, it can be a reason to pursue different areas of the law. Top experts in different fields make more or less money than others. While legal services are pretty expensive anywhere, you can pursue different kinds of law if you're looking for a higher salary. So if you've got big travel plans in 2021, want to support your family members financially, or are working to get out of credit card debt, look into the more lucrative parts of the law. A quick search can help you understand the fine print and popular destinations within the legal field for people who are looking to make a higher or lower profit. As a special legal advisor, chances are you'll be completely financially secure.
You may also like: Headed Toward a Career in Business? Here's What You Need To Know
Image source: Shutterstock.com