Click here to get this post in PDF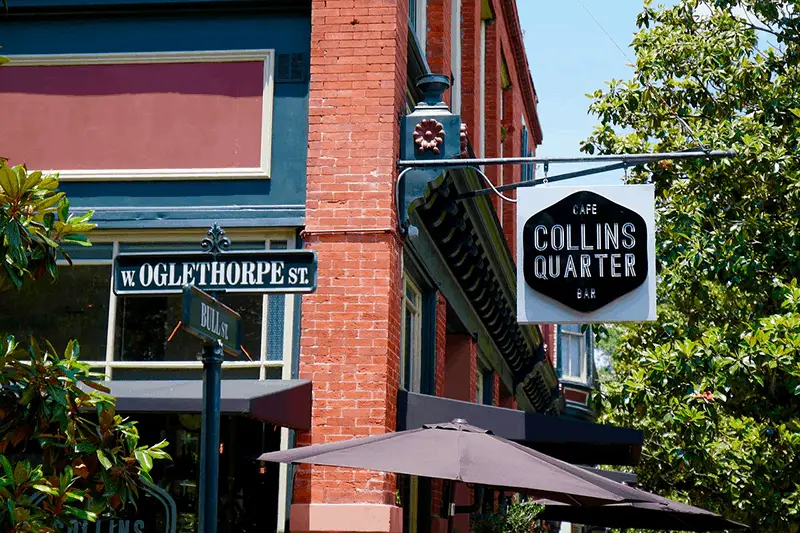 The first thing that your customers notice is not how effective your products are or how efficient your service is. In fact, even if a family member or a friend recommended your business to them, it still wouldn't be a guarantee that they'll purchase from you or hire you. The first thing to do to get them interested is to convince them to walk through your building's door. And once they are inside, you need to make sure that they find the interiors engaging enough to prevent them from turning around and walking away.
The way you design the interior and exterior of your establishment affects the amount of foot traffic and sales that your business generates. From the littlest details like the color palette that you're using to the way you display your products, excellent visuals will help bring your business closer to your customer's hearts. Of course, you would want to see the way you see your business.
If you are looking for ways on how to improve your brand's visual appeal, you're in luck. Below are some things that you might have overlooked all this time.
Invest in your business signage.
We cannot stress enough how crucial this marketing material is. The banners and signages in your store are the ones that your customers are basing their first impression with, which explains how vital they are in your business success. Invest a considerable amount of time, money, and effort designing signages that reflects your brand's values and goals.
You can design the signage itself. You can use aluminum letters to highlight the sign. However, most business owners would probably suggest that you get the expert opinion of professional sign makers. If you look close enough, more and more brand owners are investing in 3D business signs, and you should too. The wisest decision that you'll ever make is to get a 3D custom metal business signage. It's catchy, visually attractive, and it exudes professionalism, crucial to any brand for easier customer recall.
Do this to pique the attention and interest of customers and passers-by. You can use this marketing paraphernalia to advertise sales on your establishment's very own window. Just make sure it uses the marketing scheme and color palette that is present in your brand.
Watch your store displays from the outside.
To get a grasp of what people see inside the store, you need to literally go out and watch it from there. You need to be very careful in what you display near the window as they are your silent marketers. Putting a limited edition section will help entice them to pay your store a visit. Just make sure that what you put in that area will intrigue them, not deter them from going inside.
Create arrangements that will entice your target customer to inquire about your product. Needless to say, the arrangements should showcase a variety of products that you sell without making the pile look disastrous. You should keep your target customer's profile in your mind to prioritize the products that you think will attract them.
Also, you have to be keen on what you display inside the store. The products you place on the shelves and racks should always be clean and organized. Doing so will make it easier for your customers to shop and avoid the possibility of frustrating them for not finding an item quickly. It is also recommended to create bundles of various products. Not only will it help your customers save money, but it will also boost the sale of the products that are not frequently purchased in your store. 
Consider the use of bright colors than darker ones.
It's unsurprising that colors affect our moods. In business, they can also affect the customer's decision to buy a product so you have to be mindful of the hues that you're using. Using a bright color palette will highlight your store's location but be careful not to overdo it. Some establishments use bright colors while balancing them with some neutral tones.
For example, if you have white-colored walls and a black-filled floor, you can pop some bright hues within the space like a sun-colored yellow. While experimenting in various shades and tones is advisable, be careful not to overdo it as it tends to make the store look chaotic.
---
4 Ways of Improving the Appeal of Your Business
---
Conclusion
Piquing the interest of your customers should not solely rely on discounts. Most of the time, their buying decision is affected by how they see your store visually. It's high time to start taking care of the overall look of your establishment as it gives people a glimpse of your ideals and standards.
Invest in attractive business signages and plan your store displays. If you're able to impress your customers with your store aesthetically, they would want to stay longer and recommend your store to their family and peers. After all, word-of-the mouth referrals will surely help your store become popular.