Click here to get this post in PDF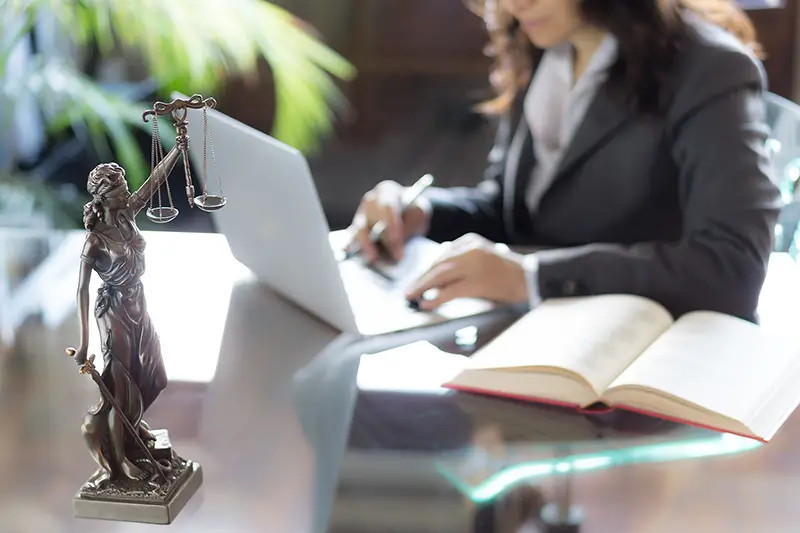 When you start a new business venture, you are filled with excitement and fear. You know the number of risks involved in running a business. But for you, the risk does not matter because you are passionate about your startup and quite positive that it holds tremendous opportunities for you in the future.
However, every year, if we look at the facts, more than 20 percent of startup businesses fail during their debut year. That said, to ensure your business's success hiring an experienced corporate lawyer goes a long way for you and your startup. Especially when you start a new business in a place like Calgary, a corporate lawyer in Calgary can help you take advantage of all the laws and regulations that can help boost your business. 
When you have a professional attorney to guide you through all your efforts, the whole business running process becomes more efficient. When you have a lawyer at your side, you make smarter decisions for your business to improve your productivity almost ten times more than your former work productivity.
Hence, there is no doubt that hiring the services of a competent business lawyer is vital to getting off a secure beginning. An attorney with their deep knowledge of what makes a startup successful also knows how crucial it is to have a safety net around your business. And when you hire a business lawyer, you provide your business with the same opportunities to thrive and survive despite all the certain obstacles you'll have to face in the future. 
Here is a small list of reasons why you should hire a lawyer for your business and how it can help you compete with the big boys in the industry. Let's get started:
Lawyer Helps You Deal With the Complexities of Your Business Finances 
Depending on the niche you select for your business, different procedures will come into play. Your attorney is well-informed about these procedures and will know how to deal with financial complexities in order to raise your business capital. They can assist you in applying for a business loan, paying for taxes, and keeping records of your fiscal movements. More importantly, they will have a clear understanding of your business expenses that you might lose sight of after a while because you will be busy dealing with the core operations for your business's progress. 
Additionally, to help you raise capital, your corporate attorney will make sure that your company is ready to take advantage of any tax breaks provided by the government. At the same time, they help you avoid any careless tax penalty you may have to face. And your lawyer will show you the right way to organize your taxes so that you can pay them at the right time and place. 
In the end, appropriate legal assistance will help you maintain a good relationship with financial institutions. As they guide you on the type of account, you should choose personal and official finances securely. You'd be surprised to find how beneficial their services are in maintaining a healthy balance sheet for your business. 
Lawyers Help You in Selecting the Structure of Your Startup
You may be planning to start your own business with an equal partner, a sole proprietorship, a limited liability company (LLC), a limited partnership, an S and C corporation, or a different type of company structure. You'll have to go through several selections while making this important decision. Hence, when moving forward, these decisions will become the base ground that will determine the areas of divisions or distributions of assets, liabilities, and responsibilities. 
Your business that comes into formation will decide how it stays ahead of its rivals—how the organization owners interact and the employees working for them. 
Also, suppose your company is functioning in more than one state or country. In that case, it becomes critical that you hire an attorney who will make sure your company holds equal rights and security within each of the places you are doing business. 
Lawyers Help You Solve Official Disputes With the Most Effective Solution
When you become an entrepreneur, the first thing you'll realize is that solving problems is the essential part of your job. No matter how carefully you plan every step to keep yourself away from disputes and complications, you'll eventually run into them. And when these complications do arrive, having a skillful business lawyer in Calgary will help you immensely. Your business attorney will put themselves in the middle of all the negotiations with whatever problem you find yourself dealing with – whether an employee, a partner, a client, or a customer. 
So when you find yourself falling in negotiating with your adversaries, a business attorney will give you a huge relief as you'll have an experienced lawyer to fight for your rights during a lawsuit. Moreover, when you are trying to build an empire with a legal advisor's assistance, you increase the chances of your failure in the long term. And you find later, and it was too big a project to begin without a professional lawyer's help. 
Your Attorney Provides You With Liability Protection
Right off the bat, your corporate lawyer will establish your business in a way that you, as the owner, are always protected from personal liability in the event of a debt or a lawsuit while making sure your family is completely covered. Plus, your lawyer will ensure that your business strictly follows all the state and federal laws that guarantee you protection in an unfortunate situation. This is why there is no substitute for an experienced attorney when you want to grow a startup into a profitable business. 
So, when you have a strong relationship with your business attorney, you can use their expertise on the subject of law as your own. They will provide you with advice and guidance on any issue you may face at the time. 
To Sum it Up
A business attorney will guide you through every step in the decision-making process for your business. Their extensive knowledge in the areas of law will prove invaluable in the long run. The reasons mentioned above make perfect sense for anyone who plans to start a new company while putting all their life's savings at stake. Make sure you hire an expert attorney before you form a functioning business. 
You may also like: Thinking of Starting a Business? A Corporate Lawyer Will be a Valuable Asset!
Image source: Shutterstock.com