Click here to get this post in PDF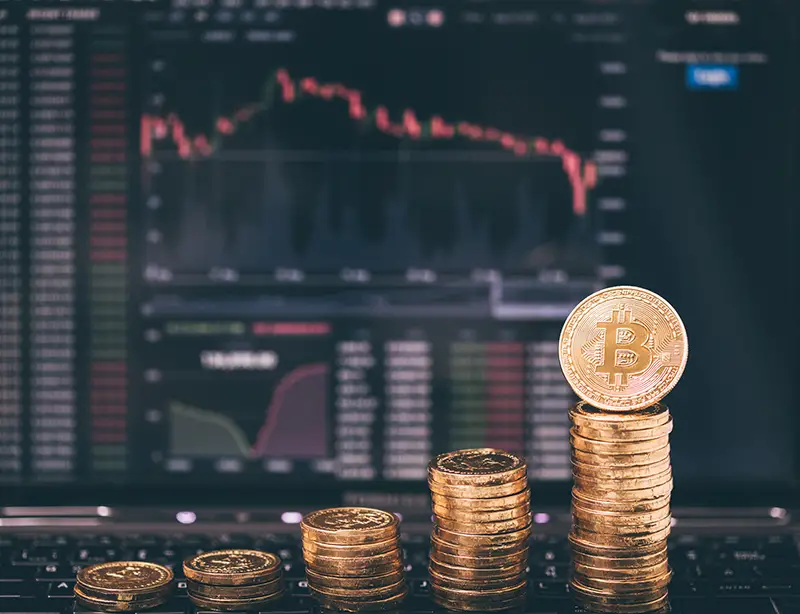 May 2021: the period when a sharp decline in the cryptocurrency market happened. First, Bitcoin fell by about 45%. Then, Ether fell by about 80%, and Litecoin also fell by more than 50%. The fall was so fast that both individual investors and hedge funds were all caught unprepared. Most ICO projects were unable to liquidate their tokens in time, and the network nodes and miners also took a huge hit.
This was followed by a steep decline in price for Bitcoin Cash (BCH), Ripple (XRP), IOTA, NEO, Monero (XMR), Cardano (ADA), and other altcoins. As is known to all, the price of most cryptocurrencies fell sharply in the second quarter of 2018, following the downward trend in 2017. However, this time it was different. The price decline went on for a long time and it was beyond the control of individual investors.
Next week, ten years will have passed since Bitcoin came into existence. In early 2019, most cryptocurrencies were declining as had happened several times before. They would bounce back sharply again after a couple of days or weeks, showing no sign of long-lasting downtrends or sustained bearish trends. The cryptocurrency had been declared dead many times before, but the bubble always expanded again and the cryptocurrency market kept growing.
The only reason given for this time's sharp drop in prices was rising government intervention. Although the governments chose not to directly intervene in cryptocurrency, they still meddled indirectly through regulating various financial activities and outlawing or limiting crowdfunding platforms that helped ICO projects raise funds, which led to a sharp decline in revenue for developers.
However, as time went on this explanation was no longer considered acceptable by everyone. First of all, this time's decline in prices was greater than before, and it didn't bounce back as strongly as before. Instead of rallying with a huge rally, the market tumbled further. Most ICO projects were pushed to the verge of bankruptcy.
The second reason why most people refused to accept this explanation was that they could see no rising government intervention or regulation. In fact, the cryptocurrency was still very much under the influence of government regulation and supervision. It wasn't possible for them to be unregulated; otherwise, they would have been banned long ago.
Although governments weren't eager to regulate cryptocurrencies directly, they did their best in other fields such as taxation, ICO fundraising platforms, and cryptocurrency exchanges. The indirect regulation of cryptocurrency through the investment market, financial services industry, and crowdfunding platforms was even more troublesome than a ban. Individual investors were increasingly aware of this and began to sell their tokens in large numbers.
In fact, government intervention was not the only reason. Some insiders pointed out that weaknesses in Bitcoin's underlying design had been discovered, which led to a more direct impact on altcoins. The Bitcoin network had operated stably for nearly ten years, and some consensus errors were found in the design of its core software. Most altcoins such as Ether, Litecoin, and Ripple are all derived from it. This discovery is one of the The News Spy trading benefits.
The technology behind cryptocurrencies such as smart contracts and distributed accounting records also gradually matured in this period, and a number of advanced blockchains with more complete applications were created. In addition to the original Bitcoin blockchain, alternative blockchains such as Ethereum, Corda, Hyperledger Fabric, and R3's Hashgraph are regarded as "more complete" or "more mature".
In summary, Bitcoin's main competitive advantage was its first-mover advantage, which more advanced blockchains have now surpassed. This resulted in a sharp decrease in Bitcoin's relative market share compared to other cryptocurrencies. The good news is there is a steady trend being witnessed in the markets and we can only hope for the best. 
You may also like: 4 Reasons to Buy Cryptocurrency in 2021
Image source: Dreamstime.com