Click here to get this post in PDF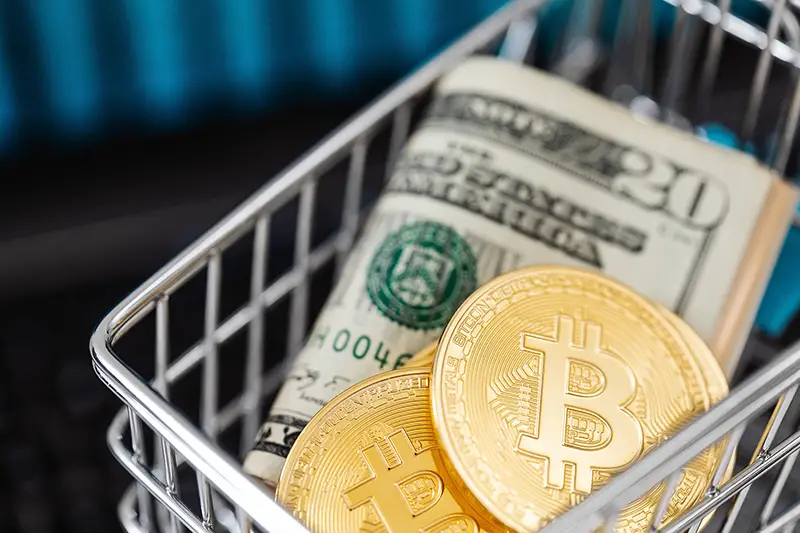 Photo by Karolina Grabowska from Pexels.com
Since Bitcoin first came onto the scene in 2009, cryptocurrencies have proven that they're here to stay. Are you considering getting into buying cryptocurrency for the first time but are concerned you might be a little too late to the party? There are plenty of opportunities for new buyers to participate in the cryptocurrency market in 2021. Here are four reasons you should consider investing.
Exchange money internationally with ease
If you tend to buy and sell internationally, cryptocurrency might be hugely beneficial for you. Sending money the traditional way – through banks – has numerous disadvantages. Banks will charge you a hefty fee, take several days for the transfer to go through, and require the collection of personal information. With cryptocurrency, all these issues essentially disappear.
Because cryptocurrency operates entirely independently of banks, all you have to do is buy cryptocurrency and transfer it electronically to the recipient. The process takes no more than a couple of minutes, and all your recipient has to do is sell the cryptocurrency to receive hard cash. Not only is this transfer speedy, but it's also highly secure, and there are no limits on the amount you can send.
Avoid third party involvement
In traditional large value exchanges of money, there is often a third party present. This means high transaction fees and longer wait times while all involved stakeholders coordinate with each other.
With cryptocurrency, you have complete control over the movement of money, thereby eliminating unnecessary fees. This is called decentralization, which essentially puts the power back into the hands of consumers.
Prevent identity theft
Every time you use your credit or debit card to make a purchase, that business stores your information. Most businesses have high-security systems to prevent a data breach. Still, with cyberattacks on the rise, it only takes a minor slip up for a data breach to occur and all your personal information to be in someone else's hands.
To protect yourself from identity theft, paying with cryptocurrency is a great option. When you make a purchase with cryptocurrency, you simply send the payment on its own – without any of your personal information attached. While this is great for the privacy concerns of the average consumer, this anonymity can also encourage criminal activity. Do enough research to avoid a cryptocurrency Ponzi scheme before investing.
Potential of high return on investment
You've heard about bitcoin, but what is Chainlink (LINK)? Ripple? Tether? In a little over a decade, the world has gone from having just a single cryptocurrency – bitcoin – to thousands. With so many, choosing which one to invest in can be challenging. The competition and the uncertainty about the future for cryptocurrencies also make them a very risky investment. Be sure to also check this site finscreener, for knowing more about stock screener for investors and traders. However, high-risk investments can come with high returns.
Because the cryptocurrency market is so volatile, you can see a high return in very little time. Cryptocurrencies are currently losing some of their value. Still, they are expected to rise again within the next couple of years, making now a great time to buy. Whether you go for one of the more established cryptocurrencies or take a risk on one of the up-and-coming coins, cryptocurrency has considerable potential.
You may also like: Cryptocurrency for Beginners: 5 Things You Should Know