Click here to get this post in PDF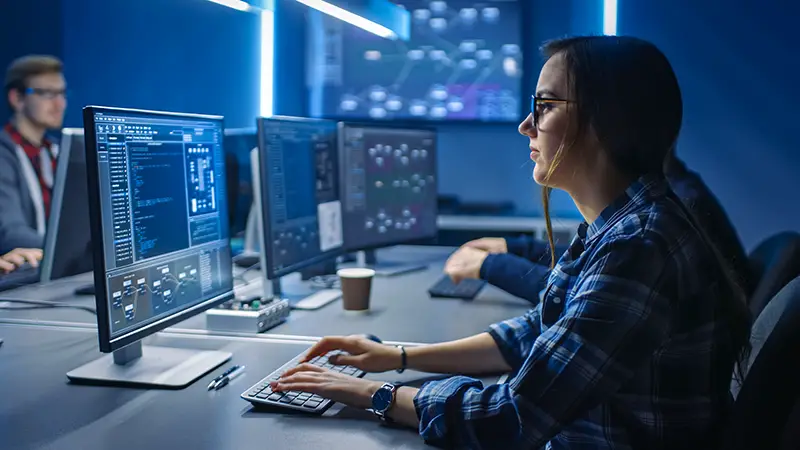 In 2021 and beyond, data means everything for businesses. The operation of SMBs and enterprises depends entirely on data. Consequently, any loss of data can negatively impact a company's production, reputation, and revenue.
The importance of data for businesses makes that data a desired target for hackers conducting ransomware attacks. More conventional data loss threats include human error, as well as hardware malfunctions caused by unexpected power outages, fire, flood, and storms, among other disasters.
To prepare for multiple data loss scenarios and protect critical business data, organizations introduce data backup approaches. Probably the most spectacular way to explain the importance of data backup is to review statistics. According to the University of Texas:
94% of companies that fail to recover from a major data loss do not survive.
43% of companies never resume their operation after a major data loss event.
51% of companies will close within two years after a data loss disaster.
According to the numbers, a thorough approach towards data backup and disaster recovery is vital for any organization. Backups do not only save your organization's revenue and reputation. Data backup can become the only measure to restore and stabilize the functioning of your organization after a data loss disaster occurs.
What is Data Backup and How to Use it?
Simply put, a data backup is a data copy that is stored to be used for recovery when the original data is corrupted or lost. A data backup and recovery strategy is required to guarantee smooth, prompt, and efficient recovery in the case of a data loss event.
What to Back Up
To start creating a strategy, define what data needs to be backed up based on the critical machines and apps for your organization. Then, set up a process to periodically review and adjust the data backup activities according to the changes in your business and IT environment. After that, figure out two parameters called RPO and RTO. 
RPO and RTO
The first parameter is the recovery point objective (RPO). An RPO defines how much data should be backed up to avoid a major impact on production in case of a disruptive event. The more regular your backup activities are, the more relevant data you can recover using backups. Thus, by saving your data more frequently, you reach a shorter RPO.
The second parameter is the recovery time objective (RTO). An RTO defines how long the data recovery should take after a disaster. Meeting short RTOs requires more hardware and network resources to run recovery workflows.
After the critical data, RTO, and RPO are defined, you set up hardware, storage, network resources, and software to implement the required backup strategy. Finally, you start running your data backup and recovery workflows according to the requirements of your organization and IT infrastructure. 
Data Backup Approaches
The three main approaches that businesses use to back up their data are: 
Manual backups
Backup appliances
Data backup software solutions
Backing up your data manually is the oldest approach with the most drawbacks. Although manual backups may seem a suitable way to have a copy of critical data without spending too much funds, it's labor-intensive. This way simply isn't going to work in a growing IT environment with more and more data to process, store, and, consequently, back up. Besides the issue of the growing volume of work, the risk of human error increases as the IT environment expands. Additionally, manual backups are time-consuming by default. At some stage, your infrastructure becomes too complicated for you to handle all the required backups manually. 
Backup appliances are ready-made devices with their on-board hardware, storage, and software you can use to schedule and run backup workflows. Those appliances are usually easy to integrate in an IT environment, set up, and use. However, backup appliances can be expensive. 
Among the possible data backup solutions for enterprise, advanced software solutions stand out. They can be as effective as backup appliances while being significantly more affordable.
8 Reasons Why You Need a Reliable Data Backup and Recovery Solution
In case you are already looking for a robust all-in-one data backup and recovery solution, you might want to explore more information at once. However, if you want to take a more detailed look at the advantages of dedicated backup software in general, here are at least eight reasons to consider purchasing a backup solution to create and manage data protection workflows.
1. Minimize Data Loss and Downtime
With regularly updated backups, you can ensure the minimum loss of data under a variety of disaster scenarios. With robust data backup and disaster recovery solutions, you can run backup workflows as frequently as you need to obtain the tightest RPO. Data backup software can also enable you to recover data and restore production workflows in minutes, thus meeting the shortest RTO possible.
2. Maintain IT Infrastructure Functioning
Contemporary data backup solutions for enterprise can back up and recover not only your data but also configuration and settings of your organization's IT environment. An advanced solution can provision backup and recovery of data regardless of whether your infrastructure is based on physical hardware, virtual machines (VMs), or hybrid environments that combine physical, virtual, and cloud workloads.
3. Fulfill Audit and Tax Reporting Requirements
Without a proper backup strategy, the loss of financial data such as client transactions may cause audit and reporting difficulties, and even result in legal issues for your organization. With a data backup solution used to automate your data protection activities, you ensure the availability of financial data for both internal purposes and third-party regulators.
4. Manage the Company's Reputation
An organization falling victim to a disaster resulting in data loss can erode trust, loyalty, and brand reputation among clients if the data is unrecoverable. Additionally, data loss events disrupt production and cause downtime, meaning that clients aren't able to get the wanted services until the IT environment is recovered. With data backup at hand, you can restore the data and operation of your organization quickly to provision the availability of services and avoid negative consequences for the brand's reputation.
5. Support Positive Relations with Investors
Investors usually want a business to maintain stability and growth. Both the stable functioning and growth of an organization can be at risk without a reliable data backup and recovery approach. When investors are aware that your organization runs a solid backup solution able to help you avoid data loss and ensure operation even in case of a major disaster, that fact alone can add trustworthiness and attract more investments.
6. Ensure Data Retention, Encryption, and Availability for Regulatory Compliance
To maintain compliance with regulations like GDPR, PIPEDA HIPAA, PCI DSS, and other standards, you need to ensure sensitive data availability at any moment. Additionally, safety requirements demand data to be encrypted, not disclosed for the required period, and disposed of after the legally defined retention period expires.
All-in-one backup solutions enable you to create data backup and retention policies to back up and store the sensitive data throughout the required period and delete that data after. Additionally, the most advanced solutions can encrypt the backup data in flight and at rest. Therefore, an unauthorized reader cannot reach the data both during the data transfer to the backup storage and throughout the entire retention period.
7. Save Significant Costs
Even a minor data loss event can cause enormously high expenses on data recovery from damaged disks or corrupted files. The cost of data recovery after a disaster can hit the budget critically. Additionally, the process can take weeks or months, causing even more severe financial losses for your organization due to the prolonged downtime. Moreover, successful recovery is never guaranteed when the only data sources are corrupted or damaged.
Recovery from a data backup can be more cost-efficient. Purchasing the license for one of the data backup solutions for enterprise and setting that solution to back up your data can be significantly less expensive than a single attempt to restore the data directly from a storage damaged by a disaster or encrypted by ransomware. Additionally, you don't need to involve a third party to recover data when you have backups. Therefore, a reliable data backup and recovery solution enables you to restore critical data without paying extra, resume production rapidly, and avoid losing profits.
8. Be Ahead of Competitors
Despite the growing awareness about the threats leading to data loss, many companies still don't have a single data backup created. However, the threats are increasing together with the awareness. Hackers are coming up with more and more sophisticated ransomware and are generating new approaches to reach corporate data. The multileveled IT environments that businesses are building to optimize operation have become more complex, which leads to a higher risk of data loss due to the increased probability of a hardware malfunction or human error. Therefore, a disaster striking the IT environment and resulting in blocked or corrupted data is not merely a probability for your organization. That disaster is just a matter of time. 
In such demanding conditions, a reliable data backup and recovery solution can bring you a strong competitive advantage. The ability to restore data, physical, virtual and cloud workloads from backups means that your business can prevail where many other companies would fail. 
To Conclude
In today's data-driven business reality, maintaining a data backup is not a pleasant bonus but a vital necessity. You need to develop a data backup and recovery strategy unless you want your organization to lose its client base, reputation, investments, and revenue after a data loss disaster strikes. Moreover, an organization not running backups would most probably fail to restore production and services after a major data loss incident.
To back up data effectively, you need a strategy and a solution to implement the required workflows. Among the most widespread data backup approaches, the use of software solutions stands out. Modern data backup and recovery software can be more efficient compared to manual backups and significantly more cost-effective than backup appliances.
You may also like: Top 4 Best Practices To Prevent Data Breaches
Image source: Shutterstock.com