Click here to get this post in PDF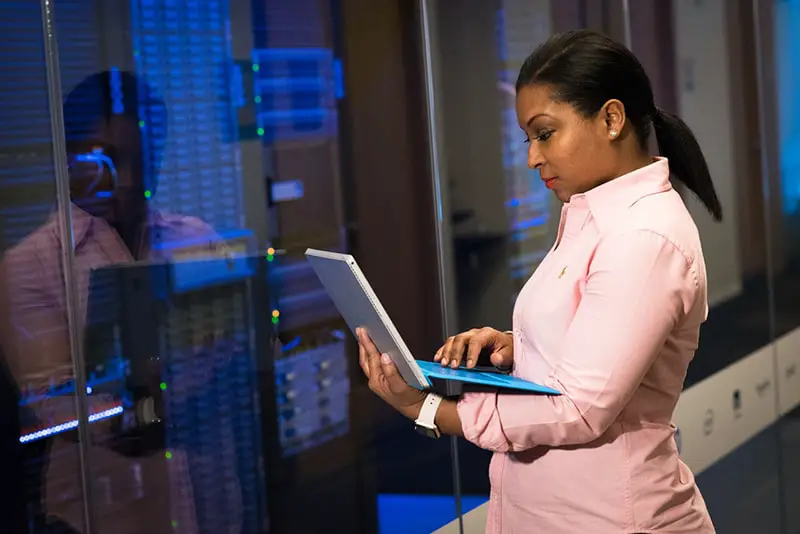 Planning a data defense strategy is essential for every company as any downtime can result in lost revenue. The terms Backup and Disaster Recovery (DR) are often misunderstood. Differentiating between these solutions is important when planning a business continuity strategy.
What is the difference between Backup and Disaster Recovery and why is it necessary to use them in combination?
Backup is a process of creating a copy of the data, which is used to recover data if it is damaged or lost. This is a copy of physical and virtual systems kept in an external server.
Disaster Recovery refers to a working copy of the original IT infrastructure. In the event of an accident, it automatically assumes the full load during the whole period of the restoration.
As with backups, disaster recovery creates a copy of the data from the company's servers in the cloud. However, many wrongly believe that having one tool is enough for the smooth running of a system and data protection. In practice either backup or DR allow you to restore the individual components of the system to function and restart the "fallen" services. Both save the business when the company's servers fail, or software failures occur. The solutions are very similar in some ways. But what are the differences?
How often to perform
Copies of the data are created at a specific frequency, for example, once a week, or every hour, depending on the needs and scope of the company. If the data is rarely overwritten, for example, data from file exchangers, then the backup frequency may not be high, but the databases must be backed up very often since any failure can lead to the loss of important transactions.
Data replication is not scheduled, but an ongoing real-time process. Usually, this parameter is pre-configured.
Data relevance and discreteness
Recovery point objective (RPO) is a measurement of the amount of data tolerable to lose in a disaster. With backup, it is possible to restore data on almost any saved version, but the number of versions is limited and the latest version may lose relevance.
Disaster Recovery means online data replication in one instance, which will record all data changes in the last minutes of the system.
Recovery rate
Recovery time objective (RTO) is the amount of time to recover information after an outage.
Backup may take several days and even a week, depending on the amount of data. Such downtime may be fatal for a modern business, especially for those with a high transaction rate (banks, retail, telecom operators, service providers, and many others).
In the event of a failure, disaster recovery continues to work with up-to-date data backed up in the cloud within a few minutes.
Automatization and Fault tolerance
The backup process is usually running at night. It creates an additional significant load on the server, which leads to services degradation (slowing down the operation of information services). Replication of images of virtual machines does not cause business downtime.
Since backup does not provide backup of the infrastructure itself, it cannot be a resiliency tool. Network reconfiguration is automated and includes, if necessary, replacing IP addresses, allowing you to quickly access the application and data on the backup site and continue to work.
Infographic created by MXOtech, a remote network management company
Conclusion
For data safety, both backup and disaster recovery are equally important and should be used comprehensively. If you choose only one option, then a backup is necessary for businesses of any size, while building the DRS (Disaster Recovery System) is increasingly necessary for large organizations, whose services and corporate network should operate 24/7/365. For companies, which have only a couple of business-critical applications, the deployment and maintenance of such a system would be unprofitable.
Today cloud providers offer such services as DRaaS (Disaster-Recovery-as-a-Service) or BaaS (Backup-as-a-Service). These solutions protect valuable data and systems from various incidents, but at the same time, they have different goals. Backup allows you to restore data at any time provided for by the backup plan and protects information from loss during accidents. However, data recovery will take a lot of time, and in the event of a major accident, all servers may fail. In turn, disaster recovery in the event of a disaster quickly restores the virtual infrastructure but provides for the creation of only one copy and does not guarantee the safety of data.
You may also like: Is Your Business Prepared for a Natural Disaster?