Click here to get this post in PDF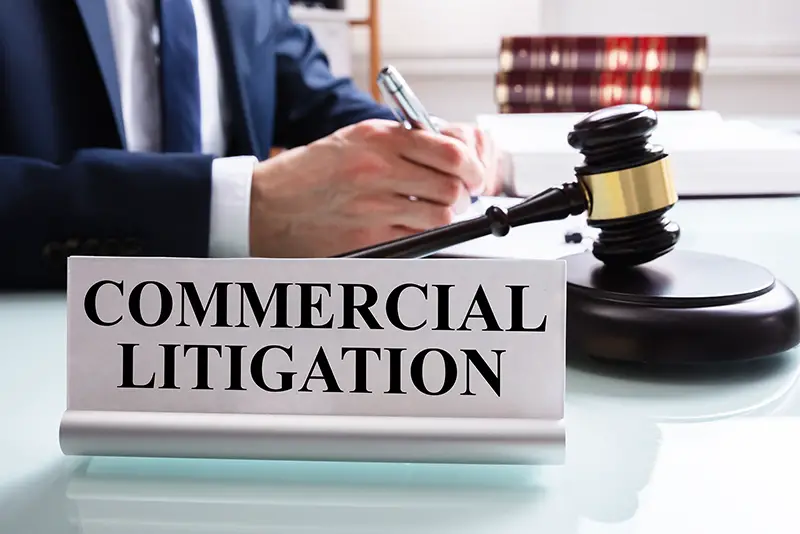 You'll often hear America referred to as being a 'litigious society', with this largely due to the increased litigation costs stateside.
More specifically, litigation expenditures in the US are around three times greater than those in the UK, creating an incentive for solicitors to push lawsuits and compensation claims in instances where personal injury or negligence has occurred.
However, the demand for commercial litigation in the US continues to grow, but why is this the case, and why is it so important for the UK?
What is Commercial Litigation?
In simple terms, commercial litigation refers to a process that may be required to settle an ongoing dispute between two business entities.
This can include large-scale corporations or individuals that operate as limited companies, while the range of disputes covered by litigation is broad and increasingly diverse.
For example, bitter and complex contractual disputes are particularly likely to incur litigation, while conflicts that involve employees may also end up in a court of law. The latter point also highlights how commercial law also covers consumer protection and social contracts, meaning that litigation can be brought by employees and customers in equal measure.
All aspects of business can be covered by commercial litigation, too, including marketing, sales and even e-commerce operations.
The Rise of Commercial Disputes in the UK
There's no doubt that commercial litigation in the UK continues to grow markedly, with disputes involving business entities now accounting for more than 50% of all litigation in the UK.
There are several reasons for this, some of which are specific to individual industries. For example, 2021 saw the number of completed new build projects in the UK hit 50,000 during the final quarter, the highest such number for more than 20 years. 
This has resulted in an increase in the number of construction-related litigation, where suppliers may find themselves sued for failing to meet a specific deadline or quality standards.
In general terms, however, the increase in commercial litigation can be attributed to an increase in business transactions and an increasingly dynamic corporate landscape.
Similarly, employees and customers are arguably savvier and more aware of their rights than ever before, making them more inclined to pursue legal action in instances where these have been infringed.
The Last Word  – The Importance of Litigation Lawyers
If you do find that your business has become embroiled in commercial litigation, it is imperative that you liaise with expert legal professionals as soon as possible.
Make no mistake; working closely and proactively with commercial litigation lawyers can reduce the negative impact of lawsuits on your firm while also encouraging you to adopt an objective outlook and resolve the dispute as quickly as possible.
In some cases, this may involve an out-of-court settlement, which in turn requires patience, mediation, and a conciliatory approach that's ultimately reasonable.
Certainly, the UK business community is becoming increasingly litigious, making it more important than ever that firms strive to protect themselves and their interests. This involves taking on legal advice as a matter of course and constantly respecting the contracts that you enter into.
You may also like: 5 Reasons You Need Litigation Support
Image source: Shutterstock.com