Click here to get this post in PDF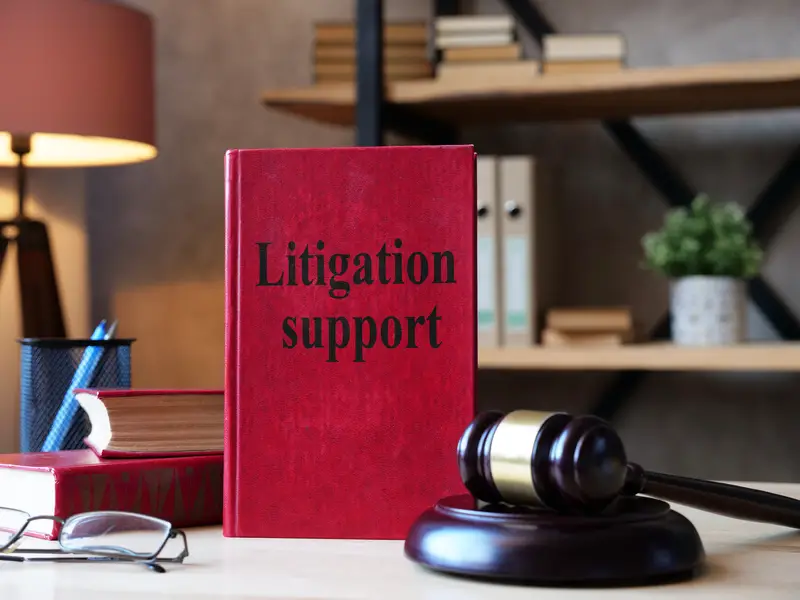 A lawyer's job is undoubtedly one of the most challenging jobs to juggle. On the one hand, you've got a client's livelihood precariously hanging in the winds of justice that could instantly blow one way or another. And on the other, you've got the organization of hundreds upon hundreds of files and documents that act as the backbone of the cases you're building.
The truth is, a lawyer often needs the same support as their client in tough, complex cases. That's where litigation support comes to the rescue.
Let's discuss the five most important reasons you need litigation support when navigating your legal processes. 
From critical case research to document management, the assistance from litigation services may well be the lasting factor that helps you triumph in a case you've been working so hard to win!
1. You learn from their expertise
The lawyers in Mexico bring you a variety of specialized knowledge that you're not already educated on yourself. An on-hand team of experts may well be exactly what you need to push your case further and make your processes more time-efficient. Choose the litigation services that have the best credentials if you want the best accuracy. It's also worth seeking experts who have a niche skillset if you've got a case that needs specialist insights. 
2. You gain access to their resources
Whether it's tech support or e-discovery, litigation services allow you to gain access to tools and resources that you wouldn't have access to without their help. The experts you hire are essentially there to help you become better at your job in whatever way they can. In addition, their dedication and industry knowledge is there to ease your workload and fulfill any requirements you need. 
3. Your documents and files are organized
As already mentioned, one of the key services that litigation professionals provide is the management of your legal files. They're there to streamline your processes and simplify the complex organization tasks you're constantly acquiring. Don't be afraid to offload the difficult baggage onto them. The purpose of having litigation support is to make your job easier and less stressful.
4. You can prioritize other tasks
Best of all, you have a chance to prioritize more important things now that your organizational tasks have been handed over to litigation support. With more spare time on your hands, you can coordinate and equally balance your workload more effectively and put more significant focus on the client. Ultimately, it all comes down to having the agility to fight a better legal case. 
5. You get a faster turnaround time
If you have multiple cases at the same time, you're going to need the extra support so you can give your direct and valuable time to your clients. A quicker turnaround of research and legal filing means your cases can be securely concluded in a faster time. You should be committing your time to more strategic aspects of case building rather than administrative tasks.
You may also like: Mediation, Arbitration and Litigation: What's the Difference?
Image source: Dreamstime.com