Click here to get this post in PDF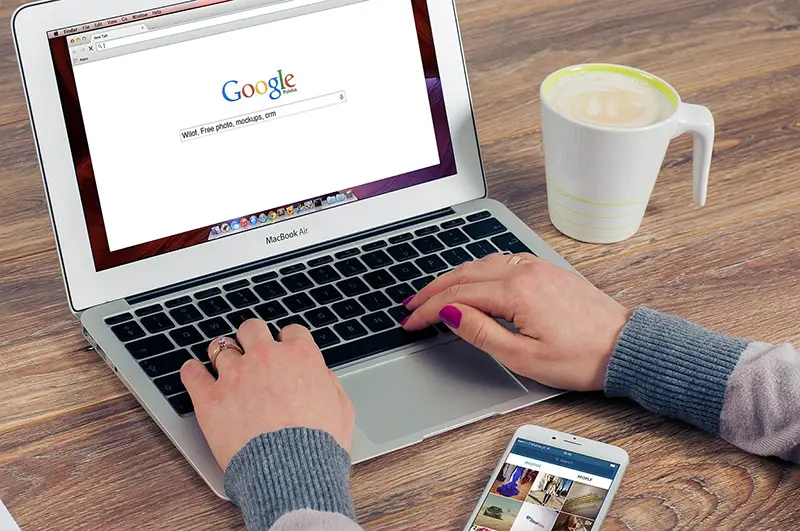 You probably know what Google is. They are one of the biggest companies in the world and their search engine is well-known in all age categories. 
Google has over 40,000 searches every second on average, which translates to over 3.5 billion searches per day. This means, Google is the most popular platform and many people will be able to see your ads.
What do you need to know about Google advertising?
If you decided to start advertising on Google, you need to know at least some of the terms. 
PPC (pay-per-click): A type of search and display advertising where you are charged each time someone clicks on your ad. 
Impressions: How many times someone sees your ad. 
Remarketing: Is a way to connect with people who previously visited your website or used your mobile app. It allows you to show your ads in front of these audiences and helping you remind those audiences to make a purchase.
Google Display Network: A network of third-party sites (such as Google partners) that display ads from Google on their site as banner or display ads.   
Custom Audiences: You can filter audiences based on their demographics, location, intent, past online habits and actions, email address, age, gender, and many more.
Dynamic Search Ads: Google's automated process for choosing keywords to target based on the content on your website so ads will target only inventory that you are selling directly.
Smart Shopping Campaigns: Google's simplified version of search ads that automates the setup and management of campaigns so you will always have the best looking ads. Also, you can save a lot of time thanks to automation.
Responsive Ads on Display Network: Google automatically generate multiple display ads  and sizes in different combinations. You need to upload your assets (images, headlines, logos, videos, and descriptions). Google learns the winning combination of those assets and starts displaying them.
Which type of advertising is the best for your business?
There are many ways on how to advertise on Google. You can use basic Google Search ads, Google display ads, Google video ads, GMAIL ads, or for example Google Shopping ads. 
To pick the best type of Google Ad strategy for your business, consider:
Where your audience spends time online – Pick the place where your ads will be shown for the right audience. If your audiences spend a lot of time using YouTube, consider this for your next campaign. 
What your competition is doing. Check which platforms your competitors are using, and also consider how much they are spending. 
Your budget. Decide which platform and strategy will help you get the most out of your budget and strategy. For example, if you have a small marketing budget, it might be better to invest it in retargeting ads that connect with recent prospects instead of showing display ads to other audiences. 
What tools to use? 
One of the best tools in the market is BlueWinston. It can help you save your time and automate your ads. Within this tool, you can easily create your first campaigns and achieve your goals. 
What type of campaigns can you create through BlueWinston?
Product Text ads
Product-Group Text ads
Dynamic Search ads for products
Smart Shopping ads
Human search-based ads
About the Author – Silvia Sýkorová
Consultant for online business and marketing. Account manager for BlueWinston – Automated product tool for Google Ads and CSS Shopping in EU.
You may also like: Best Ways to Improve Your Google Ads Targeting
Image source: Pixabay.com