Click here to get this post in PDF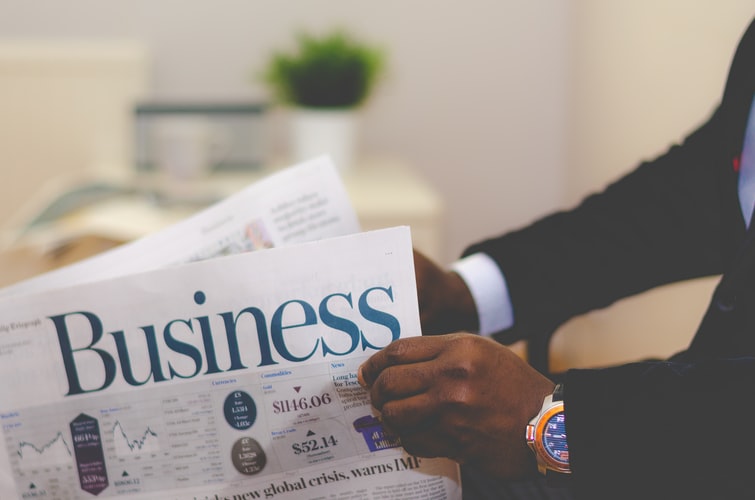 What do companies all around the world have in common? The answer is one goal, and that is constant growth. On their path to growth, expansion into new markets, and global success, they need partners to help them achieve all their business aims within given timeframes. Such partners offer valuable business solutions for obtaining various licenses, drawing business or tax plans, and consulting for different business models. All this advice serves to boost corporate development and reach ultimate business objectives. Take a look at all the types of legal services the company needs to thrive.
Financial Licenses
Most companies today relate to finance in some aspect. That is why they have to have certain licenses, such as a financial services license. Having necessary licenses shows the potential and current clients the company is reliable and stable enough to be their partner. 
Online Business License
Nowadays, more and more entrepreneurs decide to start online or e-commerce businesses. Ecommerce provides many opportunities both to buyers and sellers. Most importantly, it allows everyone with an original idea to make their dream of becoming an entrepreneur come true. However, such companies have to have valid online business licenses to operate legally – whether they operate completely online or from a brick-and-mortar location. Without such licenses, the authorities can't keep track of their income and transactions; thus, the business can get fined or shut down completely.
Offshore License
When people hear offshore these days, they immediately think of something illegal. However, offshore institutions aren't considered as such by the experts. Sometimes entrepreneurs like to set up their business outside of their home country because they offer more favorable business conditions such as lower tax rates. Still, to operate in a foreign country or even use services from an offshore financial institution, the company has to obtain an offshore license. For obtaining such a license, it is crucial to study all the legal procedures and regulations and duties and responsibilities.
Most companies should be aware that the offshore license can be used for only one particular line of business. More importantly, every country has different requirements companies have to fulfill to get this type of license. Therefore, even though the company and its owner fulfill all the requirements, there is no guarantee they will get the license as conditions vary from country to country.
Bitcoin License 
Although cryptocurrency has emerged in 2008, it is relatively new. These days, more and more people decide to invest in cryptocurrencies all around the world. For this reason, the governments are deciding to adopt laws and procedures regarding their use. Currently, the most famous cryptocurrency is Bitcoin. Like with other cryptocurrencies, to engage in any activity related to virtual currencies, a company or an individual requires a license. In this case, a bitcoin license. The bitcoin license is valid only for this specific cryptocurrency. The procedure to get such a license varies from country to country, and the applicant has to follow them closely. 
Most countries share the ID verification of the applicant, denying any association with money laundering and an alliance with a financial institution or a bank. The rest of the conditions depend on the country where the application is made. 
Other Services 
Aside from licenses, the company might also need consulting services, business plan writing, trusts or funds. The majority of companies at some point seek consulting services and help with the taxes. 
E-commerce Consulting
Apart from getting online business licenses, companies might also need some e-commerce consulting. E-commerce as a global marketplace is mostly unexplored. In such a vast market, it might be hard to stand out, especially if it sells the usual commodities. Nonetheless, e-commerce consultors can jump in and help the company owners to capitalize on business and marketing opportunities. As a result, the e-commerce sales might grow increasing the revenue and chances for growth.
Tax Optimization 
The company's location doesn't matter. What matters are the duties and responsibilities it has toward the government. Reporting revenue and paying necessary taxes are some of them. Most company owners usually seek liabilities or tax exemptions to increase their cash flow or liquidity. That is what tax optimization is all about. It involves carefully planned and executed strategies to defer or reduce expenses. This is particularly important for those companies operating abroad. Some countries are considered tax havens, while others offer significant tax benefits to foreign entrepreneurs.
On the whole, continuous growth unites companies worldwide. For growing, they need business and legal solutions which only trustworthy and reliable partners give. Now you know what kind of services your company needs to fulfill its growth potential.
You may also like: Why Legal Advice Is Crucial For Every Small Business In 2021 & Beyond
Image source: Unsplash.com