Click here to get this post in PDF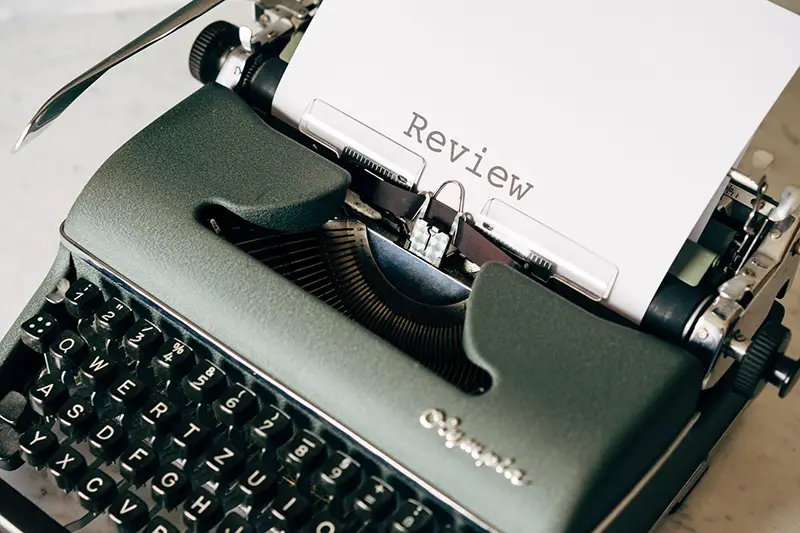 Have you been asking this question and you want to know how best to use the knowledge of review monitoring for your business? Well, this is what you need to read. For every business that sees expansion as a crucial part of their company's wellbeing, then reviews should not be taken lightly. More so, monitoring reviews should not be negotiable especially when online feedback is the go-to assurance for any potential customers.
What is review monitoring
Just like the name already indicates, it is a method of monitoring reviews from any platform, website, or search engine (e.g. Google Search). In this case, it is not done manually but automated such that every review that pertains to your business, is sent in the form of alerts every time. So no matter how many reviews are written worldwide about other brands, you don't miss out on your own because of review monitoring.
Also, review monitoring gives your business first-hand grasp on both positive and negative reviews. Thus, helping you formulate a better approach to addressing it. It would be unsafe to have to wait till you find out those negative feedback manually because it would have some irreversible damage to your product. How is then review monitoring done? Web scraping is the answer.
What is web scraping
The simple definition of this term is that it is a process of extracting data from different platforms in its raw form and arranging it in a structured format that it has been programmed to follow. Web scraping is the main method review monitoring works with. Companies are getting data about their or competitor products in this manner.  With the data from this web scraper tool, your brand will be aware of the discussions going on in a platform and you can use it to your advantage by responding in line with a product that they suggest.
How web scraping is used in review monitoring
Having known what web scraping and review monitoring is, the next big topic to address explicitly is, how web scraping can be used to do the monitoring.
There are so many ways review monitoring can be done online but the easiest and reliable method is through web scraping ecommerce (or any other sales) platform. Aside from saving you the stress of having to search for data manually, copy and paste it, you also don't get to waste time on getting the data. Instead, you can invest that time in sorting out the review based on which you would need to answer.
Web scraping can be done by just copying the URL link of the website you want to scrape data from and paste it on your scraping tool. Then, In a few seconds, the scraper will load the comments based on your target preference Tang! You have gotten your reviews and you can start monitoring as soon as possible. Plus, web scraping also helps you save the extracted data in a form that can be understood by anybody. So, you have got no worries in using web scraping for review monitoring.
A simple guide to review monitoring
After getting your data from web scraping, how do you really monitor those data as a business owner? This is one question many people have been asking and the answer is in five steps.
·         Arrange the reviews
·         Respond to comments that are needing clarity promptly
·         Appreciate good comments and take note of the negatives
·         Apologise to complaints
·         Use positive feedback as an advertisement for your brand.
Why review monitoring is important
Review monitoring has lots of advantages of which these four stands out to be major propelling factors to get it done
1) Prospects are reading
The truth is, many people nowadays would prefer to see online reviews from people they have never met and how the brand responds than following a friend's advice. Review monitoring will be a good way to win potential customers over by the intentional answers used to address all feedback from customers.
2) Investors are observing
Whether you have a pending deal to conclude or not, it is important to know that investors are watching your every move especially if they see possibilities in your business. Even if they have to make a decision, they won't base it on what your brand is pitching rather they will see the market reviews and use it to decide on the next line of action. Hence, review monitoring shouldn't be joked with.
3) Competitors are acting
As much as you want to focus on your brand, you also need to see what other similar brands are doing. A good follow up on what users are saying about your brand compared to others will help you strategize on how best to improve your product to give your customers a better experience.
4) Your business needs expansion
Aside from maintaining the current excellent standard, your brand may already have, there is absolutely no crime in expanding your business. With consistent review monitoring, your business will have the required knowledge to focus on the basic things that will foster the expansion
Final thoughts
No doubt, you already have a vast understanding of what reviewing monitoring is and how web scraping is an important tool in proper monitoring.  However, note that review monitoring should be scheduled to a frequent basis and not left to do after many years or months. With different web scraping services available online, it will be easy to carry it out as timely as possible.
You may also like: The Benefits of Using Software to Manage Positive and Negative Reviews
Image Source: Unsplash.com