Click here to get this post in PDF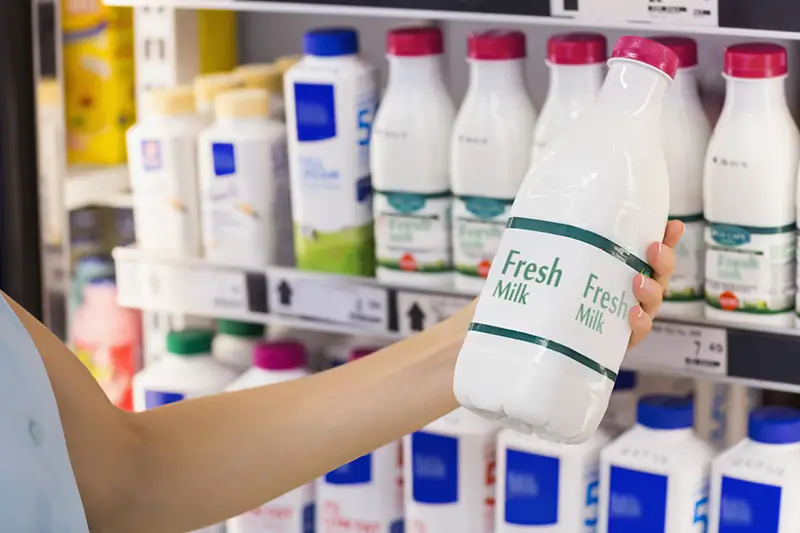 Private labels are having a moment. At the start of the COVID-19 crisis, many consumer packaged goods (CPG) brands disappeared from store shelves due to panic buying and stocking pantries. Some shoppers who couldn't find their favorite brands bought private-label goods instead — and continue to do so. The fact that private labels are often cheaper than national brands has also helped cash-strapped consumers tighten their wallets. These two advantages – high availability and low price – have made private-label products much more attractive to consumers during the COVID-19 pandemic. As retailers become stronger and more global, they increasingly focus on their brands at the expense of manufacturer brands. Rather than just selling on price, retailers turned private labels into brands. Over the past 20 years, private label market share has averaged 14% of supermarket sales in US dollars. At the depth of the 1981–1982 recession, it peaked at 17% of sales; in 1994, when private labels received a lot of media attention, it was more than two percentage points lower at 14.8%.
Private label products have significant benefits for both retailers and consumers. Their biggest benefits to retailers include lower costs, higher profit margins, higher chain profitability, increased product differentiation and turnover, control over shelf space, control over production, control over pricing, adaptability, creating store loyalty, control over branding, and strong visual identity. But there are a few disadvantages as well. In this article, we will explain what private labelling is and its advantages and disadvantages.
What Are Private Labels?
A private label product is a product that a retailer produces by a third party but sells under its brand name. The seller checks everything about the product. This includes checking the product's specifications, packaging method, quality, and everything else.
The private labeling products are then delivered to the retailer for sale. As far as consumers are concerned, these are the company's "own brand" products. Most consumer goods categories include both branded and private-label products. Below are some examples of industries where private labeling is most prevalent:
Personal care – nail salons, hair salons, and other establishments may sell nail polishes, shampoos, etc.
Food & Beverage – Condiments, sauces, etc., own brand grocery stores.
Clothing – High-street clothing stores often sell their ranges alongside branded alternatives.
Pet Food and Accessories – Pet stores sell pet food, toys, and other products with their brand.
Pros and Cons of Private Labeling:
Private labeling holds several advantages, but on the other hand, it also has some advantages. Following are some advantages and disadvantages of private labeling products.
Pros of Private Label Products
Retailers control the entire supply chain, so there is complete control over the price of products. And with this price control comes a better profit margin compared to resale products. The cost of making your products is usually more affordable than buying pre-made products. This allows you to make more money on every sale.
Selling private label products has zero impact on their price, but provides a lot of control over prices. Own private label brands allow you to price your products based on your marketing strategy and operate sales independently. Many suppliers are unwilling to spend money on marketing, which is a big incentive for private labeling because you focus on branding with enough supply available.
Unless you want to go the wholesale route, you will have exclusive rights to your product. It will not be sold anywhere other than your store. Private labeling makes it easy to stand out from the competition. Many private labels succeed because good marketing creates demand for the product.
Get Brand-Driven Benefits
One of the biggest advantages that every brand tries to use is customer loyalty. With private labeling, you can build your brand without investing in infrastructure or human resource costs. The only major investment comes in the form of marketing and packaging costs. Brand loyalty ensures that you have an idea of how many units you can sell and also helps you plan for new product launches.
The product mix proposed by various retailers is usually quite similar. In such cases, private labels manage to be a unique offering. The retailer has a competitive advantage by extending unique private labels.
Cons of Private Label Products
Following are some disadvantages of private labeling products.
There isn't the same assurance of quality
Today, there are very reliable products from private-label brands on the shelves. The only problem is that not every product has the same quality assurance as a national brand. Most consumers will always prefer the safety, convenience, and value of a national brand, even if they have to pay more to get it. National brands also reduce the clutter of shopping, something that a private label brand can rarely compete with on a long-term basis.
Most manufacturers have a minimum order quantity that you must meet before they will work with you. They must use their resources, including production capacities. It makes no sense for them to go through all the work to make a handful of any given product. They too are in the business of profit. In many situations, the minimum order amount is greater than the amount you would otherwise order.
To sum it up with these points, you can decide whether to sell under private label or not, but we would like to emphasize two things to our readers: Only go for it if you see enough margin, because that is the primary factor for private labeling.
You may also like: 6 Ways To Make Your Packaging Stand Out
Image source: Depositphotos.com