Click here to get this post in PDF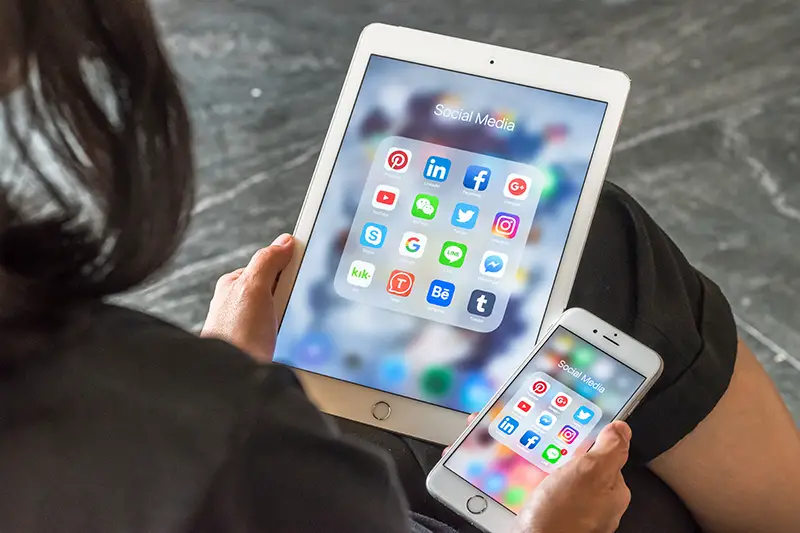 For most businesses, using social media is a vital part of a successful marketing campaign. It's a direct way to target the audience with your products or services that can help increase sales. However, if it's not done right it can have a negative effect on your business.  It's important that everything that's posted or shared is carefully considered, non-offensive and abides by the rules and regulations of the social platform that it's on. We've put together tips on what companies should not be doing on social media, just before that next tweet goes out…
Buy followers
Many businesses want to increase their social presence straight away and some have turned to buy fake followers to do so. There's no point in doing this as you'll not have any engagement from them when you share posts and you will not make any sales or purchases by targeting any fake accounts. Instead, focus should be spent on building up a natural audience that can be encouraged by hosting giveaways or striking up conversations with real people on your channels.
Posting too little or too much
Across each channel, it's important that you share enough content to keep your audience updated and engaged.  To monitor how much you are posting, create a social plan and divide it throughout the week and over the weekend. Make sure you never leave posting for long periods of time and ensure that you are present consistently – and not just between 9am-5pm! It's important that you avoid over posting as the audience might think it's too much and unfollow the channel. If you're looking for the right amount of posts to share, there are plenty of blogs that will help you find the right balance.  
Being robotic
There's nothing worse than coming across a company Twitter or Facebook account that has scheduled posts that would perhaps make you think was a robot sitting at the desk. For many businesses, social media is a great way to express the personality and brand – whether that's joking with customers or including a couple of emoji's within an update!
Not reply to negative feedback
A lot of customers now take to social to complain about service or products as it's a much quicker approach than emailing customer services. If you're subject to a poor comment or review, make sure you respond to it as soon as possible. Handle it in a professional manner; always apologize and offer to look further into their complaint followed with your contact details so they can speak to you direct. Make sure you never delete any negative comments as it can frustrate the customer and give them ammunition to kick off that you've not replied!
Share the same content on each channel
Make sure that you have unique, fresh content on each social channel, or your audience will become bored of seeing the same post everywhere! Encourage them to follow you across all channels just in case they miss out on something you've posted about. Don't stick to just sharing pictures of your business, make it interesting with a selection of informative articles, blog posts, gifs, memes and company news.
Being too sales led
Using social channels is a great way of promoting your products or new collection, but a constant plugging of it can be frustrating for the audience. Instead share fun, relevant shots of what's happening behind the scenes or an article about your industry to keep it interesting rather than just sales focused.
Not planning social posts
Although we are not saying stop posting spontaneous posts as they are great, but it's important that the majority of what you're posting in part of a plan.  Create a diary of important dates that are important within your industry that you can create promotions and posts around.  You could even use a social media planning platform such as Hootsuite that you can plan posts weeks in advance on which is perfect for when you're not in the office.
About the Author
Hannah Pennell is a content marketer for Used Kitchen Exchange.
Also read: 5 Tips for Using Social Media to Grow Your Small Business
Image source: Shutterstock.com