Click here to get this post in PDF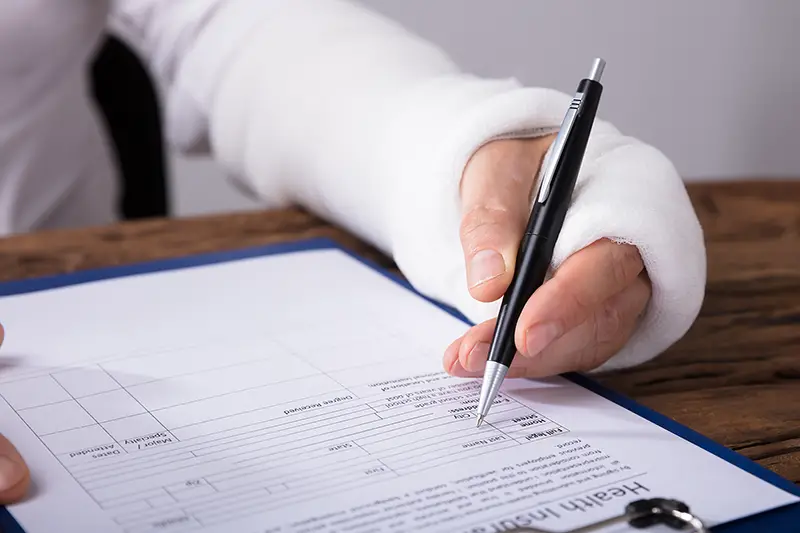 The Rise of Workplace Accidents/Injuries/Death
It is unfortunate to say, but millions of people are injured every day in workplace accidents. Accidents of this sort are due to negligence on the part of some person or company. Needless, reckless, and negligent actions injure, maim, disable, and kill unsuspecting employees in alarming numbers. 
Providing Workers' Compensation is the Law
The law says that employers are required to provide workers' compensation benefits to their employees in the event the employee is injured on the job. All too often, workers' compensation does not begin to pay for the damages or for the length of time that the employee cannot work. Sometimes there are delays in vital treatments and delays in paying for those treatments. When an employee becomes injured in the workplace and cannot work, emotions such as depression, frustrations, and panic set in due to the loss of income and mounting, unexpected medical bills.
In fact, you should also be familiar with the fact that Social Security Disability Insurance or SSDI is actually funded by the Social Security tax fund. Also, you need to have a credible job history to qualify for the monthly payments. You can read more about SSD by clicking on the given link. 
Workplace Injuries Spawn Panic in the Injured
We work hard to make sure that you collect the benefits you are entitled to collect.
We make sure you get the medical help you need to heal and get back to life.
We make sure that workers' compensation makes timely payments to you and your creditors. Know that we work closely with you and guide you through your workers' compensation claim. 
While every workers' compensation case is different regarding the type and extent of injuries and healing process, the essential benefits of workers' compensation are the same. States differ on some of these benefits, so knowing what your state says about your benefit claim is best. We know the state laws, rules, and policies regarding workers' compensation in the state of North Carolina. The following are known as the basic workers' compensation benefits but may differ from state to state.
Medical coverage assures that the cost of treating you is paid. This cost includes doctor fees, hospital treatment, nursing care, tests, x-rays, imaging, all types of ordered therapy, durable medical equipment. All medical expenses are paid until you are fully recovered. States differ on doctor visits, therapy visits, chiropractic care, alternative treatments, massage therapy, and biofeedback. Some states may pay for these, while other states will not pay for these treatments.
Managed Care Plans include provider networks, Utilization Management, Pharmacy Benefit Manager, Medical Care Management.
Disability includes temporary total disability, temporary partial, permanent total, permanent partial. Disability payments differ from state to state and, in most cases, depending on the disability. There is a seven-day waiting period, and no payments are issued unless the disability goes beyond the seven days.
Rehabilitation and vocational rehabilitation
Death benefits payout to the deceased spouse, minor children, and other dependents, including burial expenses
North Carolina Workers' Compensation Act
This act provides the following benefits
Weekly wage loss benefits according to work restrictions as ordered by the employee's doctor.
Payment of all medical bills related to the injury
Travel allowance or mileage to and from doctor's appointments amounts to over 20 miles roundtrip.
Payment for permanent injury. In some cases, this payment relates to the injured body part. 
Our Responsibility is Caring for You-Your Responsibility is to Recover
The examples of workers' compensation claims are extensive, comprehensive, vast, and varied, as are the types of injuries and situations in which these injuries occur in the workplace. If you sustain injuries at the Workplace, it is wise to call a licensed, seasoned, and experienced workers' compensation attorney to guide you through the process and ensure you receive all the benefits you are entitled to receive. We make sure that you do not experience any delays in your medical treatment or payment. 
The most important responsibility you have is to heal and get back to life as soon as possible. If you sustain injuries in your workplace, please give us a call soon as possible. We want to hear your story and help you in the recovery process. 
You may also like: Working Safe: The Ultimate Guide to Workers Compensation
Image source: Shutterstock.com