Click here to get this post in PDF
Are you trying to learn how much businesses should spend on marketing and advertising? If yes, read on to learn the typical marketing budget for a startup.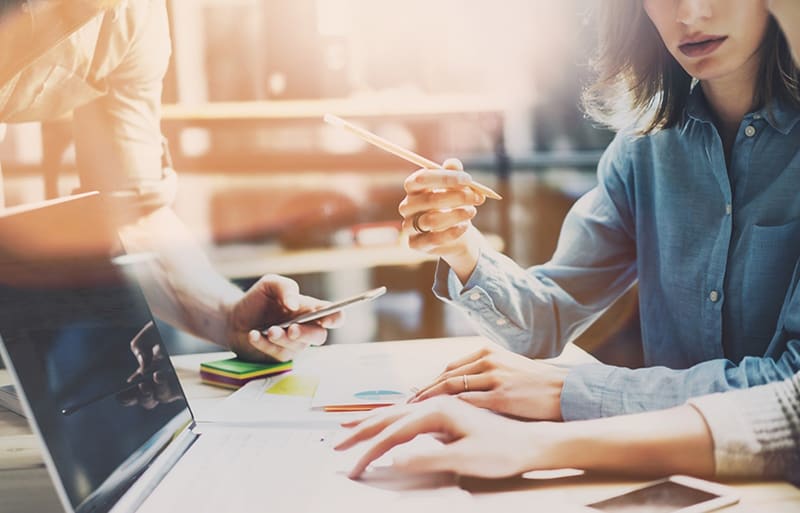 It seems like every day a new startup makes headlines, for changing the game, being sold for millions of dollars, or for simply doing what everyone else is doing, just a little bit better.
So how do these startups go from a small storefront to the front page of Instagram? Many times it's because of great marketing.
If you're looking to learn about how much small businesses are spending on marketing and advertising, you're in the right place. Read on for a typical marketing budget for a startup, and what that budget is used on.
Typical Marketing Budget For a Startup
When you're looking at budgeting money for marketing and advertising, the type of industry is key. It also depends on who you ask. 
We look at the marketing budget as a percentage of revenue, rather than a dollar amount. If you're a tiny company making $10,000 a month in revenue, you aren't going to spend $5,000 a month on marketing. However, if you're pulling in over $100,000 a month, $5,000 is totally reasonable, and in some cases too little. 
If you're in the retail industry, expect to spend a higher percentage of revenue on marketing, around 5% or higher. Other industries that spend a lot on marketing include real estate and higher education (universities and online schools). Industries such as health care and insurance typically spend the least.
Where to Spend Your Marketing Budget
Once you've decided on a marketing budget, you need to decide where that money goes. While the small details will really depend on what industry you're in, some marketing trends transcend industries.
Digital Advertising
It's no surprise in the modern age that digital advertising is the most effective form of marketing. In fact, if your startup is an online business, which many of them are, it's virtually the only effective form of marketing.
SEO Services are an essential part of digital marketing. It will drive traffic to your website through search engines, one of the most common ways many people find what they're looking for. 
Social Media Marketing is one of the fastest-growing forms of marketing, and is essential for many startups targeted at younger consumers. This takes many forms, from direct advertising on social media sites to sponsored posts from social media influencers.
Traditional Advertising
There are still some tried and true methods of marketing that work wonders. These are usual for startups focused on a local area.
Direct Mail Advertising is a very effective method of advertising if you're targeting a specific community, with industries like local retail and home improvement services benefiting the most from these.
Print Ads are also very effective in the local community, through newspapers and magazines. It's a marketing approach that doesn't leave with a click of a button.
More Business Tips
Now that you know that typical marketing budget for a startup and how to use that money, it's time to learn more about running a successful business.
Keep reading our site for more tips on everything you need to know and more about business, and become the success you always imagined.
You may also like: Why TV Advertising is Important for Your Business