Click here to get this post in PDF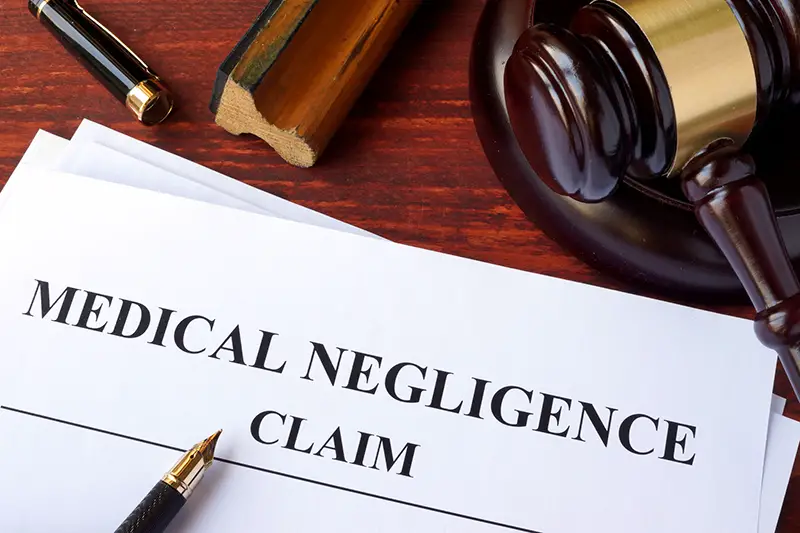 Healthcare workers owe a duty of care to their patients. If the patient suffers an injury due to the healthcare professional's negligence, this negligence and injury may be subject to compensation. The most common medical malpractice involves surgery, but this can happen to any nurse, doctor, medical technician, or facility. The different types of medical neglect are almost limitless. For this reason, the health worker should be very careful and take all precautions to avoid these possible problems.
Some examples of medical negligence are:
Damage to an adjacent organ during surgery
A doctor who tells the patient that everything is fine with him causes a delay in treatment and ultimately leads to injury. This is especially scary if the disease progresses, for example, cancer
A misdiagnosis causes the condition to worsen rather than cure it
A dentist whose careless treatment causes tooth loss
Harmful dose of wrong medication or prescription
A medical instrument that is accidentally left inside the patient during surgery
Substandard treatment provided by the doctor
Failure of the treating physician to inform the patient of the foreseeable risks of surgery or treatment
Treatment causing physical or psychological injury to the patient
misdiagnoses and misleading blood test results, X-ray results, or wrong medications
Keep in mind that these are just some of the most known cases of medical negligence and as mentioned above, there are many more forms of medical negligence. Also, medical malpractice falls under personal injury claims which means that you can seek compensation for all your losses. You can visit here and learn how seeking legal assistance from an attorney who is well versed in related laws can help in maximizing your chances of getting your claim approved. 
What does medical negligence compensation cover?
Medical negligence payments range from tens of thousands of dollars to millions of dollars. Depending on the severity of the injury and the circumstances, the total amount of compensation may include:
Pain & suffering (an amount to compensate you for your pain and suffering, based on the extent of your injuries)
Loss of earnings (the amount of income you've lost through time off work)
Future losses (the future earnings that you will miss out on as a result of your injuries)
Medical expenses (resulting from your injuries)
Travel expenses (to and from medical appointments and treatment)
Domestic assistance (the cost of getting help with home duties)
Permanent Impairment 
How can you make a claim of medical negligence?
In order to make a claim, certain conditions must be met and documented. Compensation cases involving medical negligence are often complex and vigorously defended. It is critical to act quickly as there are strict time limits involved. You should speak with a medical negligence compensation lawyer who can advise you on any rights you may have for medical negligence compensation.
You may also like: Can you sue a nurse for wrongful death?
Image source: Dreamstime.com