Click here to get this post in PDF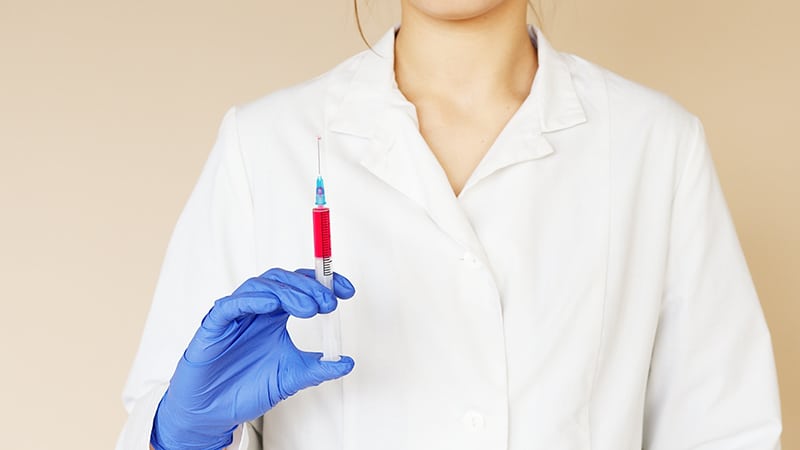 Losing a loved one is a heart wrenching and difficult time for anyone, especially if your loved one dies prematurely.  When a loved one passes away from a disease or injury it can be difficult working through the range of emotions you experience, especially if you feel that your loved one died unnecessarily early.  A wrongful lawsuit is unfortunately a commonly held case that seeks to bring comfort and compensation to the family and loved ones of the deceased.  Confusing and frustrating as a wrongful death is, there are plenty of questions surrounding who can be responsible for wrongful death, and how you can prepare for a wrongful death case with your law team.  You can find out more here about how legal professionals can help you deal with the wrongful death of your loved ones.
What Is Wrongful Death?
People who are sick or injured go to a doctor's office or hospital to seek medical attention.  In society, we trust that hospitals are safe havens, filled with medical professionals who can help treat and save us.  Sometimes though, mistakes can happen which can lead to your loved one passing away prematurely.  A wrongful death usually centers around some sort of mistake or medical malpractice that has caused your loved one the die prematurely.  Some common examples of what can cause a wrongful death include:
Errors with Surgical Procedures
Blatant Misdiagnosis
Patient Care Negligence
Improper Sanitation or Medical Cleanliness
Inaccurately Prescribed Medication
Failure by Hospital Administration 
If your loved one has died because of any of the above scenarios, you may be entitled to pursue a wrongful death case.  While a wrongful death lawsuit can not bring back a loved one, it can certainly help ease the financial burden and heartache you and your family has suffered. 
But in doing so, you need a dedicated lawyer who can assist you throughout the proceeding. 
Moreover, a wrongful death case on the basis of medical malpractice lawsuit claim can be tricky since there are requirements that need to be satisfied. For example, in order for medical malpractice lawsuit claims in Albuquerque or wherever you may be located, you have to comply with the following requisites:
You need to establish that the patient had an existing relationship with the medical professional. 
The medical professional involved violated the duty of care required from them by committing negligent acts. 
The medical professional's negligence directly caused harm to the patient. 
The patient who was harmed sustained injuries and other related losses. 
Hence, if you want to handle a wrongful death claim properly, you should have a lawyer who can prove the elements of medical malpractice, especially if you allege it as the direct cause of the death.
Who Can Be Named In A Wrongful Death Case?
Because we go to a doctor's office or hospital for medical attention and help, we trust that all members of the hospital system will be compliant in helping and aiding us in a time of need.  Unfortunate, though this is not always the case as mistakes can happen at any level of the hospital system. Typically, the hospital itself is the main culprit named in a wrongful death case, but it is possible to specifically name other members of the medical team who may have independently contributed to the wrongful death of a loved one.  Other people who may be named in a wrongful death case can include:
Doctors
Therapists
Nurses
Hospital Staff
Specialists
Since nurses are regularly administering care for your loved one in a hospital it is possible to sue a nurse for a wrongful death.  Consider the various reasons why a person can sue for wrongful death, including administering medication improperly and patient care negligence.  If a nurse has been contributing to your loved one's care it may be possible to implement them in a wrongful death suit.  
What Damages Can You Be Awarded?
Of course, no amount of money will be able to bring your loved one back to you, however, it is possible to ease the financial burden losing a loved one has caused.  There are several avenues to take with a wrongful death case, and many can help bring valuable and much needed financial aid to ease your suffering during this troubling time.  Damages that can be awarded through a wrongful death case can include:
Medical Bill Reimbursement
Pain and Suffering
Loss of Wages
Funeral Expenses
To understand what makes the most sense for your particular case, be sure to talk to an experienced and seasoned lawyer who is willing to fight to get you what you and your family deserve. They can assess your case, determine who is liable, and calculate the compensation for the surviving family. In some cases, knowing the right amount of money for compensation can be tricky, especially if there are non-economic losses involved. In that case, you need the expertise of a wrongful death lawyer to get the calculation done right. 
What To Expect With a Wrongful Death Case
Following the death of a loved one you will be hit with a number of different challenges, but finding a lawyer to examine and review your case shouldn't be one of them.  If you suspect that your loved one is a victim of a wrongful death, one of the first steps in a legal claim is to find a trusted and experienced lawyer.  You will want to find someone who not only has experience practicing law but someone who is familiar with medical malpractice and lawsuits. 
A wrongful death case may bring up several unwanted memories and fresh wounds surrounding the diagnosis and care of your recently deceased loved one.  You will be asked to provide medical documentation, first-hand accounts, and a timeline and record of the meetings and appointments with the hospital team and medical staff.  Working together with a legal professional, you will build a sound case to argue that your loved one has passed away prematurely. They can also help preserve important evidence needed to strengthen a wrongful death case. For example, given their professional connections, they can assist you in procuring expert witnesses, such as doctors and other related professionals who can prove that your loved one's wrongful death resulted from medical malpractice which is a type of medical negligence.
Unlike other legal cases and lawsuits, a wrongful death case may take quite some time to complete.  It is important to remain patient and understanding through the process.  Gathering information, filing motions, working through ongoing negotiation, and eventually going to a trial can take a great deal of time as you move through the legal process.  Having a trusted and experienced team of lawyers in your corner can help ease the process and clarify the necessary steps along the way.  
You may also like: Legal Facts: When Do You Need An Attorney?
Image Source: Pexels.com