Click here to get this post in PDF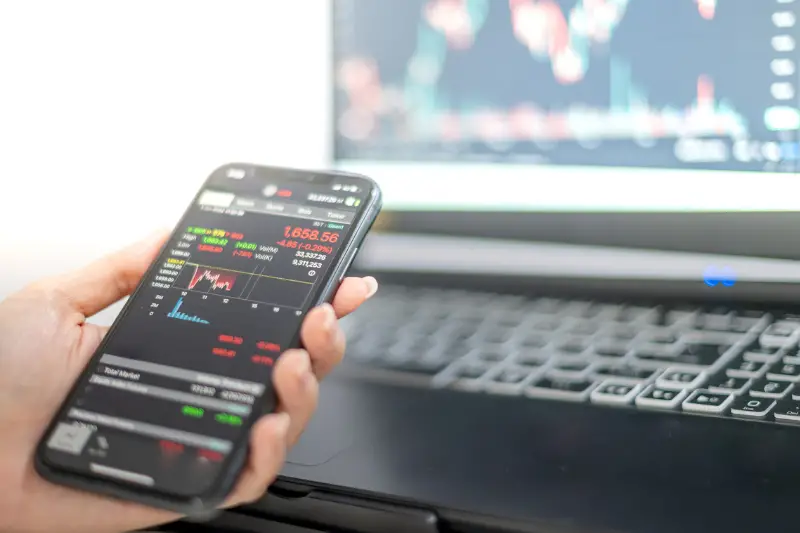 Entering the world of cryptocurrency investment can be intimidating initially, but it's important to acquire a comprehensive understanding of the subject. Although it may seem overwhelming, the good news is that there are certain habits you can cultivate to transition from being a Bitcoin skeptic to a confident cryptocurrency investor. These essential behaviours and habits play a crucial role in navigating the crypto market successfully. By practising these habits in some form, you can improve your comprehension of the stock market, increase your likelihood of achieving success, and protect both yourself and your investments. To stay ahead in the world of blockchain technology, it's essential to learn about empowering DApps and scalable blockchain solutions.
Examples of these habits include conducting thorough research, staying updated with market trends, diversifying your portfolio, managing risk effectively, setting realistic expectations, and maintaining a disciplined approach to investment decisions. By adopting and practising these habits, you can enhance your understanding of cryptocurrencies, increase your chances of making informed investment choices, and navigate the crypto market with greater confidence and resilience. Developing these essential behaviours and habits can significantly contribute to your success as a cryptocurrency investor:
Make Security A Top Priority
Making security a top priority is essential when engaging in cryptocurrency investing. With various risks prevalent in the crypto world, safeguarding your digital assets becomes paramount. To mitigate potential losses, it is crucial to avoid investing in fraudulent cryptocurrencies, be vigilant against hacking attempts, and make informed investment decisions. By adopting a cautious approach and implementing robust security measures, many common pitfalls can be averted.
Prioritizing security involves staying informed about the latest security practices, utilizing secure wallets and exchanges, enabling two-factor authentication, and regularly updating software. With a proactive stance towards security, investors can safeguard their funds and navigate the crypto landscape with greater confidence.
Be consistent with an investment
Regular investments, as opposed to lump-sum investments, offer several advantages in the realm of investing. By committing to investing a fixed amount consistently, regardless of the asset's price fluctuations, individuals can benefit from a strategy known as dollar-cost averaging. Investment options like mutual funds often provide systematic investment plans (SIPs), which automatically deduct a predetermined amount from the investor's bank account each month for investment in the fund. This approach eliminates emotional decision-making and ensures that funds are deployed without delay. It also reduces the risk of investing a significant amount at the wrong time, as investments are spread out over time.
Always Have A Plan
One of the key habits of successful cryptocurrency traders is their commitment to making informed decisions based on a well-defined plan. Effective risk management often involves diversifying one's portfolio. By investing in a range of assets like Solana, Ethereum, and Bitcoin, traders can reduce overall losses in the event of a decline in the value of a single asset.
Continuously refining and enhancing trading strategies is essential for consistent results. Traders should never stop learning and adapting their approaches. Keeping a detailed transaction log helps in reflecting on past trades, identifying mistakes, and improving strategies. Setting clear goals acts as a guiding compass and allows for measuring success. These goals help traders stay focused and provide a framework for decision-making and evaluating performance.
Invest with a long-term view
Investors who prioritize long-term goals, such as saving for retirement or funding their children's education, tend to achieve greater success in reaching their target funds compared to those who chase short-term returns. By adopting a long-term investment strategy, investors are less likely to be affected by short-term market fluctuations, as their focus remains fixed on their ultimate goal. Moreover, this approach enables the power of compounding to work in their favour. Through compounding, investments have the opportunity to grow exponentially, harnessing the potential of time and consistent reinvestment. This gradual accumulation of wealth can be highly effective in achieving long-term financial objectives.
Disclaimer:This article is not intended to be a recommendation. The author is not responsible for any resulting actions of the company during your trading/investing experience.
You may also like: How New Investors Can Invest in Stock Dividends
Image source: Depositphotos.com