Click here to get this post in PDF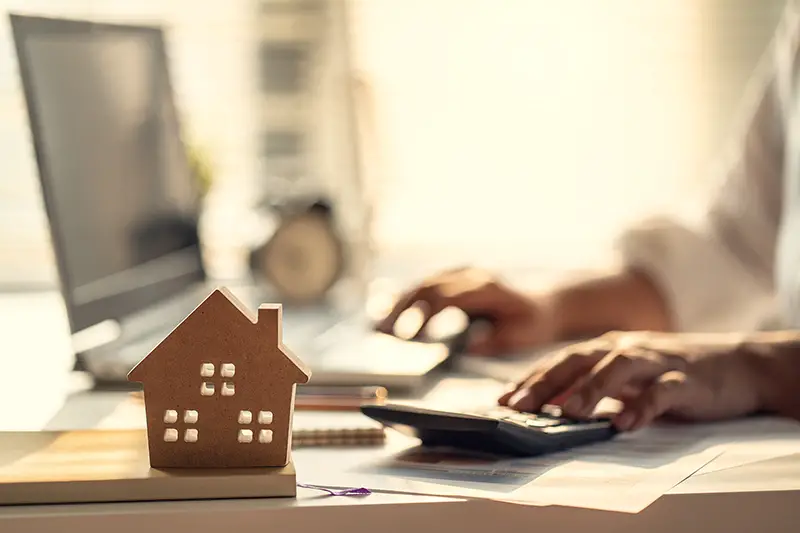 As a beginner in the real estate investment market, learning how to calculate your return on investment is one thing – but identifying what a good return on investment looks like and how to improve your wealth is another thing entirely. Whether you use a cap rate calculator or choose to monitor the cash on cash return, understanding how to calculate the return on investment and knowing what a good outcome looks like will help guide you through future investments. 
In this article, we uncover some of the simplest methods of calculating return on investment and share insight into what a good range of return looks like. 
How to Measure Return on Investment (ROI)
Buying a profitable rental property is of interest to investors from all walks of life, so they need to be provided with guidance and support whether this is their first investment property or they consider themselves property tycoons. Real estate data analytics is gaining more and more importance in the tech world, helping buyers identify and find the best investment according to their ideal property and proposed budget. 
Calculating the return on investment of a property that you intend to rent out means first ascertaining whether the investment will be a cash purchase for you, or whether you intend to take out a mortgage. This will manipulate the numbers involved in the basic ROI calculation and so needs to be ironed out before you go looking for your return on investment figures. 
From there, it's a choice between using the cap rate calculation, identifying the cash on cash return, or calculating the basic rate of return. 
Cap Rate
Cap Rate = Net Operating Income/Purchase Price × 100%
Cap rate, short for capitalization rate, is used by real estate investors who pay for a property in cash – meaning they have no mortgage to take out and so can instantly start calculating ROI based on only the bare minimum in ongoing expenses. The cap rate tells them the profitability of their purchase, using the net operating income and the operating expenses to understand first the total investment and then the rate at which that investment will be paid back to them over time.
One of the overriding benefits of being able to calculate ROI in this way is the fact that a cap rate calculation tells you the instant profitability of the property without long term expenses linked with mortgages and loans. By owning the property outright from day one, everything you then earn through rental income only has to offset minor ongoing expenses before being considered profit.  
A good cap rate will typically sit at around 10% in the current property market, which means that you will be earning around 10% of the total investment back each year. While this is a typically good cap rate, the average can be anywhere between 8% and 12%. 
Cash on Cash Return
Cash on Cash Return = Annual Cash Flow/Total Cash Invested × 100%
If, as a property or real estate investor, you take out a loan or a mortgage to buy your investment property, then this is likely the best way of measuring your ROI. The cash on cash return of a rental property is the ratio of the annual net operating income and the total amount of cash invested in the property through your deposit and any other associated purchase costs. 
To work out the annual net operating income, you need to make sure that the figure being used is an accurate representation of your profit (rather than your total income). So monthly mortgage payments will need to be subtracted from the rental income you receive each month, to give you an accurate annual net income for use in the calculation. The annual net income becomes the annual cash flow in your calculation, while the total cash expenditure is your total cash invested. 
Good cash on cash return is around 8% – meaning that the total rental income should be equal to around 8% of the total cash that you invested in the first place. It is important to understand that while this does not factor in the remaining mortgage that you have to pay – it is only a ROI based on the cash you have already invested in the property, so this measure is not a completely accurate reflection on profit that you are earning as an investor.
Rate of Return
ROI = Annual Rental Income/Total Cash Investment
The rate of return on your property is, in essence, how quickly you are getting your money back after the initial investment. Whether you do this through the cap rate calculation or the cash on cash return as explored above, or through a simple ROI calculation which works out the average income divided by the total investment, it is widely understood that a good rate of return will see you earning your money back consistently.
When using the simple ROI calculation above, a good rate of return is considered anything between 7% and 20% – depending on location, the total investment, and whether or not you have been able to purchase the property with cash or through a mortgage. 
Tips for Real Estate Investors
Understanding your ideal and minimum rate of return will not only let you know how quickly you will see your investment repaid to you but will also help manage your expectations and allow you to calculate how the long term outgoings of your rental property will affect the annual profit you can expect to see. 
As a savvy real estate investor, you should always conduct detailed analysis, including both rental income and expenses, before deciding on a property to buy. This is the only way to assure not only positive cash flow month after month but also good return on investment. To make sure to get your hands on all the real estate data and analytics that you can and run all calculations before jumping into the exciting world of real estate investing.
About the Author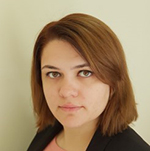 Daniela Andreevska is Marketing Director at Mashvisor, a real estate data analytics company that helps investors find lucrative traditional and Airbnb rental properties quickly and efficiently. We provide all the real estate information in easy-to-understand visualizations.
You may also like: How To Make Your Real Estate Purchase Successful
Image source: Shutterstock.com