Click here to get this post in PDF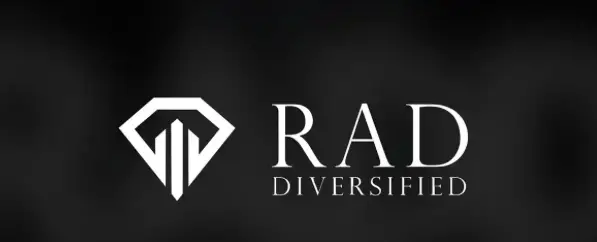 As any real estate investor could tell you, the real estate landscape could often be viewed as treacherous. There are tripwires, real and figurative sinkholes, and any number of hurdles that must be navigated within the industry. 
Many people have tried their hands at the real estate game and lost, but RAD Diversified (RADD) is a different story. The expert real estate professionals on RAD Diversified's team have a solidly unique understanding of the ever-shifting real estate world, and they use every tool in their toolbox to buy real estate and make it profitable. Their focus on creating a culture of support, thoughtful investments, and love for their country has set them apart from the bevy of real estate investors crowding the industry.
RADD's founder, Dutch Mendenhall, knows his company is special. "Our company culture and the development of our people make us unique," he says. "Our people have ownership over each individual deal. They are true operators."
Instead of simply babysitting money invested in real estate, the team at RADD is in the trenches with each deal, putting old-school techniques to use in the new world of real estate.
Tough times 
There wasn't a single industry in the world that wasn't somehow affected by the COVID-19 pandemic. We have all weathered tough times over the past several years, but the economy has pivoted since 2020. 
"In tough times, big money moves to real estate," Mendenhall explains, noting that no matter how bad things get globally, people still need places to sleep and places to eat. Real estate is also one of the only places where you can put more money to work than you actually have in hand. "It's making debt work for you," says Mendenhall. "In real estate, debt can be an amazing piece of leverage."
During economically tough times, the word "debt" can be perceived as extremely negative. After all, it's something that almost everyone wants to avoid, but with their solid "adapt or die" attitude, Mendenhall and RADD's team rode the ebb and flow of the pandemic and came out on top. 
"In 2019, we bought at tax auctions and foreclosure auctions, but there were none in 2020," Mendenhall explains. This meant the team had to shift focus and bring back some of their old-school ethos. By buying off-market, knocking on doors, sending mailers, and focusing on farmland, the RADD team was able to work more during the pandemic and stave off a pandemic-related business slump.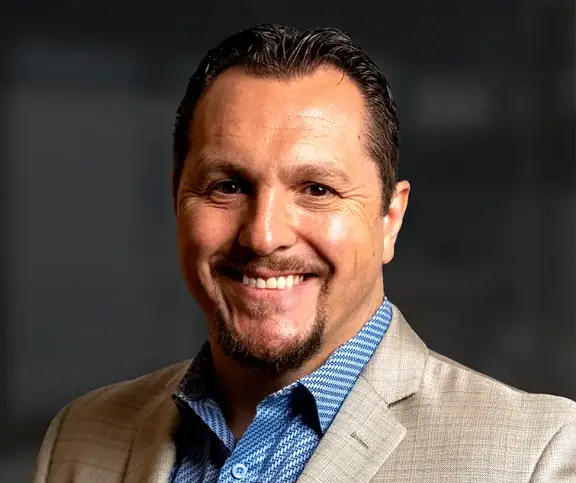 Technique and strategy
For Mendenhall, RADD's shifting with the changing economy is all about the company's technique and strategy. While interest rates absolutely affect this technique, this does not serve as a reason to slow down on real estate investments; in 2023, due to the real estate market shift, the RADD team began buying at auctions again and recently closed on a 28-home short sale deal. 
The "Diversified" part of RADD's name is applied well, as the entire team is able to quickly shift focus and have their real estate portfolios well-diversified across various types of real estate. "It's about the diversity of the track you're headed down," said Mendenhall. "The game changes as the economy changes." 
The RADD team is likely best known for its investment in farmland. "Farmland has a long-term value gain," Mendenhall explains. As land has gotten scarcer over the years, the RADD team has used predictive analytics to determine what the change in value will be with each acre they purchase. "Each acre is so valuable," says Mendenhall. "At the end of the day, we are doing what's right. We are protecting the food supply."

The future of RADD
2023 has been another growth year for RADD, and the company shows no signs of slowing its momentum. Although there is a current shortage of housing, Mendenhall predicts a rapid rise in the real estate market — the Fed can only raise interest rates for so long before the tides turn. In the meantime, the RADD team is applying its unique strategies and "adapt or die" mentality to a growing number of real estate deals. 
Moving forward, Mendenhall wants to ensure that the culture of his business remains of the utmost importance. "We are all investors and partners," he says. They are also a patriotic team, placing a lot of their investment in veteran support. "We want to grow our country the right way," he explains. 
RAD Diversified has even introduced a scholarship program that helps RADD employees, their families, and the RADD "Inner Circle" with tuition assistance and other required funds to further their education and development at an educational institution. The scholarship is awarded yearly and several scholarships have already been awarded. 
The RADD difference is abundantly clear: a focus on country, family, company culture, and an eye on the future has allowed Mendenhall and his team to grow RADD into a real estate company that has amassed over $69 million in assets. As his team continues to shift with the changing economy and remain adaptable, Mendenhall is hopeful about the future. 
You may also like: The Ultimate Guide to Skip Tracing for Real Estate Investors