Click here to get this post in PDF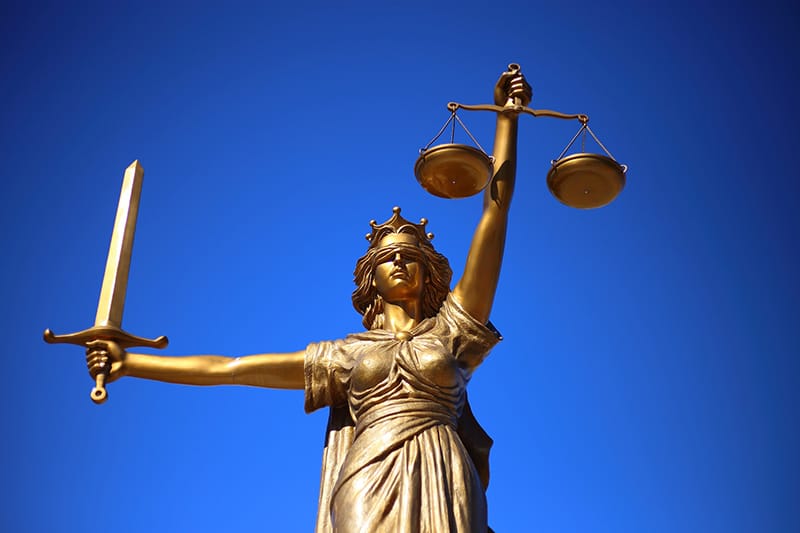 Were you injured because of a third party's fault? If you want compensation, you will need to file a personal injury claim. But did you know that there are more things you need to do aside from calling your insurance agent? And do you know that there are many things you should not do to avoid mishaps? Knowing what to do and not to will help you better prepare for an insurance claim while steering clear of possible complications in the future.
Nobody likes to feel pain from an injury, especially if it isn't your fault. Personal injuries are ugly; they leave you to deal with a lot of pain, medical bills, lost paychecks, lost time and so much more. A single fall or a vehicle accident can leave you scarred for life and can even turn your life 180 degrees. You're left to deal with all the pain that's caused by someone else, be it physical, financial, or emotional distress. The good news is that the legal system can address this issue in what's called "personal injury law."
Dealing with a personal injury claim can be overwhelming and frustrating. To help you deal with personal injury claims, here are vital things that you should know.
1. Each Law Firm is Different
All law firms are not the same; each provides different services for all types of personal injuries. Personal injury law has a broad coverage of claims, and you'll have to hire lawyers ranging from a personal injury lawyer, a car accident attorney, a medical malpractice lawyer, car accident lawyer. Each of these attorneys specializes in a specific field. It is essential that you should review the complete list of credentials and services on the lawyer's website. Along with that, you should also look for legal animation services for forensic animation of the incident that will help you prove your case in court.
2. Don't Accept Everything That Insurance Companies Offer
Wrongful death lawyer Turlock state that in times of accidents and injuries, insurance companies are not your friend. You may have heard them talk about how they care for you as their customer, but the truth is that isn't their primary goal. They merely want your money, and they'll avoid paying out more than they should. Keep in mind that you must not accept everything that they tell you at face value.
3. Personal Injuries is More Than Just Car Accidents
Although motor vehicle accidents make up most of the personal injury cases, personal injury law covers any case in which a person is harmed due to the negligence or action of another entity or individual. Personal injury lawsuits also deal with accidents from unsafe premises, defective consumer products, wrongful death and dog bites.
4. Some Cases Never Go To Trial
A lot of personal injury cases are settled out of court because some plaintiffs don't want to testify in court or face public scrutiny. It can be through negotiations through a mediation process or via the insurance provider's representation. Most plaintiffs wish to resolve the dispute as fast as possible. The lawyers on each side will try to reach an agreement. But, just in case, you should prepare yourself to go to trial.
5. Time and Evidence is Important
In cases of personal injuries, it is essential that you find a lawyer as soon as possible. You can only pursue legal action for any compensation two to three years from when the injury happened. The evidence is essential as these serve to support your claim. You should aim to collect as much evidence as possible.
These are some of the things you should do when filing an injury claim
Know the details of the person involved in the accident. If involved in a car accident, get the driver's name, phone number, address, email address, and insurance information as well as their passengers, if any.
Gather evidence that can help your case. Evidence can be photos, videos, and even witnesses who are willing to support you in the process.
Look for potential witnesses and take note of their details. Ask for their name, address, number, and email address if possible.
Keep a journal listing the crucial details relevant to your injury so as not to forget the details.
Call the police as well 911 if necessary. Make sure to provide details of the incident and call for help if you or anyone involved needs medical attention.
Obtain a copy of the police report. Officers will most likely create an Incident Report or IR that will enlist the details of what happened. Review the details and if there are any inconsistencies, let your lawyer and insurance agent know.
Get yourself medical attention as soon as possible. Make sure you are safe by getting yourself checked to avoid health complications. If needed, your doctor will be able to testify that you did obtain injuries.
Call your injury lawyer. Your will help you make a personal injury claim and make sure you will be well-compensated.
Keep records, bills, and receipts for documentation. Show them to your lawyer as these would help when filing a claim.
Let your insurance company know that you were in an accident.
These are the things you should avoid in filing a personal injury claim.
It is best not to admit fault. Wait for the investigation to take place as the officers will know whose fault the accident was. Admitting mistakes right after the incident may result in you losing your injury claim.
Do not sign any document without the approval of your lawyer.
Do not take your accident to social media. It will not help with your claim, and may just cause conflicts in the end.
Avoid talking to your insurance adjuster without your lawyer's legal advice. Let your attorney speak to your insurance company on your behalf.
Do not wait long before letting your lawyer know of the accident. He or she should be one of the first people you should notify after the incident so he can prepare you for the claim.
---
What are the responsibilities of a personal injury lawyer?
---
Conclusion
Do follow these guidelines as these will assist your lawyer in making sure your injury claim will go as smoothly as possible. Also, make sure that the legal professional you will be hiring is a car accident or personal injury lawyer. Their speciality and expertise are what you need to make sure to get the compensation you deserve.
All in all, personal injury claims aren't easy. Losing a loved one or getting injured because of the negligence of others is hard. If you ever experience these, finding a personal injury lawyer should be your first step.
Image Source: Pixabay.com