Click here to get this post in PDF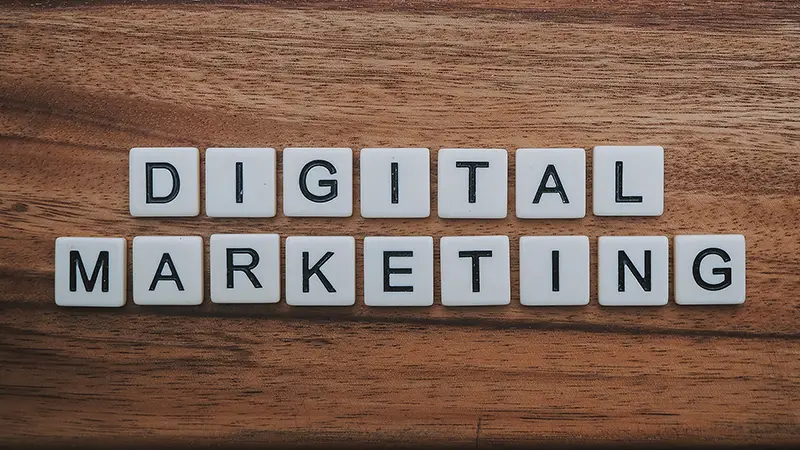 Foremost, digital marketing is the process of building relationships, communicating, reaching out, and connecting with your potential customers using the online platform. It provides better opportunities for any business. Digital marketing is one of the leading job trends that a lot of people are already exploring.
It offers a home-based job, and you can work according to your convenience and pace. It is a complex industry that will definitely require deep research, mentorship, and practice. This industry offers opportunities that do not require a degree. 
A digital marketer refers to an individual in charge of utilizing the different tactics to advertise brands, services, and products through digital platforms such as Facebook, blogs, search engines, websites, email, etc., as long as you have a stable internet, a laptop or computer, and skills. Nevertheless, to succeed in the digital marketing world, you will need to find or learn a profitable niche, seek out a mentor, and practice. Digital marketers can either be a generalist or have a specialized designation. 
The digital marketing industry is a high-paying career and offers various promising opportunities where you can learn, hone your skills, and even start your own digital marketing company.
 So, whether you want to become a digital marketer or new in the industry, you should read on. You will need to know some essential information about digital marketing and some pointers before applying as a digital marketer.
How to become a digital marketer?
1. Find your niche
A niche refers to a specific set of skills, posts, or industry you would like to enter. There are various niches in the digital marketing industry, and depending on how you wield them, they are undoubtedly profitable. However, it would be best if you choose a niche that you are already good at. Perchance, you have a knack for video editing. You can use that particular set of skills to enter a well-established company. But, if you want to explore and learn another, you can always do so. You will have a more considerable edge over your competitors. 
2. Hone your skills
After you decide on the niche, make sure to practice to improve your skill regularly. For instance, if you are into writing, keep writing articles. Browse the internet and look into what type of articles your niche is focused on. This way, you will be mentally prepared and flexible. Or, you can also seek help from a friend who is a grammar geek to check your work and review what part you need to improve. 
Research can help you learn the basics of the most complex processes and digital information marketing offers. Being knowledgeable in the area will help you to be more creative and better at it. 
3. Find a mentor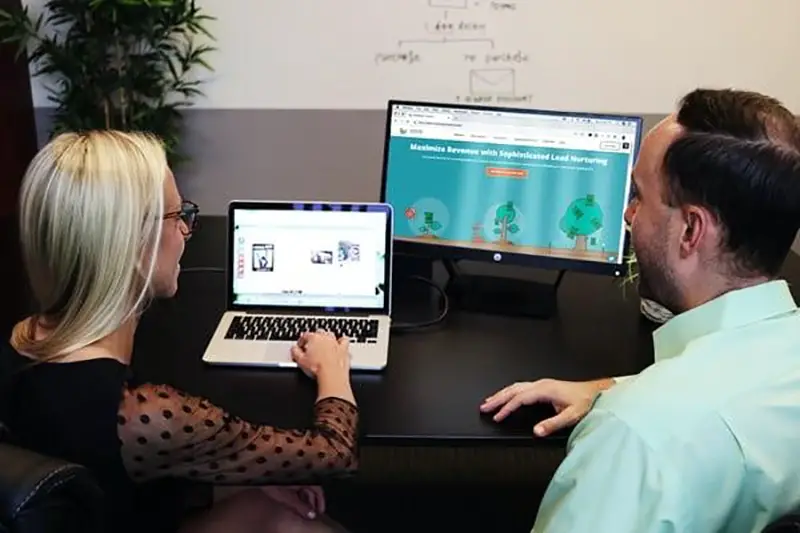 Self-practice can help you learn and improve your skills. However, it is far different with a mentor. A mentor is an expert that has the extensive experience, skills, and know-how background to provide valuable instruction and knowledge about the industry you are interested in. With his expert guidance, you will be able to advance your career quicker and better than self-learning. 
Mentors can be found anywhere on the social media platform, especially on Facebook. Mentorship does not come cheap, and most reliable experts charge you with money for their service. But of course, there are always the rare people who are mentoring for free or cheap. 
Before choosing one, make sure to review his websites, background, and reviews. A mentor with a clear goal, solid background, extensive experience, and skills will surely help. However, choose someone who is not just in it for the money. Make sure he has great character and listening skills. A good mentor will be interested in your interests and story. And he is willing and eager to listen to them. 
If you know someone already settled in the industry, you can either have them as a mentor or seek their recommendations for a great mentor.
4. Attend webinars
Besides reading articles and watching on YouTube for information, webinars can offer you more in-depth knowledge and improved strategies. Webinars are all over Facebook. Take advantage of the free webinars offered, but all the better if you can afford a paid webinar. Paid webinars provide a lot more than what you get from YouTube and free webinars. 
Take note, find a reliable freelancer on social media that has significant traffic, background, and expertise before joining any paid webinar. It will guarantee reliable information, so it will be worth spending money for. If you are not content with the reviews, ask around for recommendations to ensure the webinar under that expert can truly bring acceptable and worthy content. 
5. Join communities with a similar niche as yours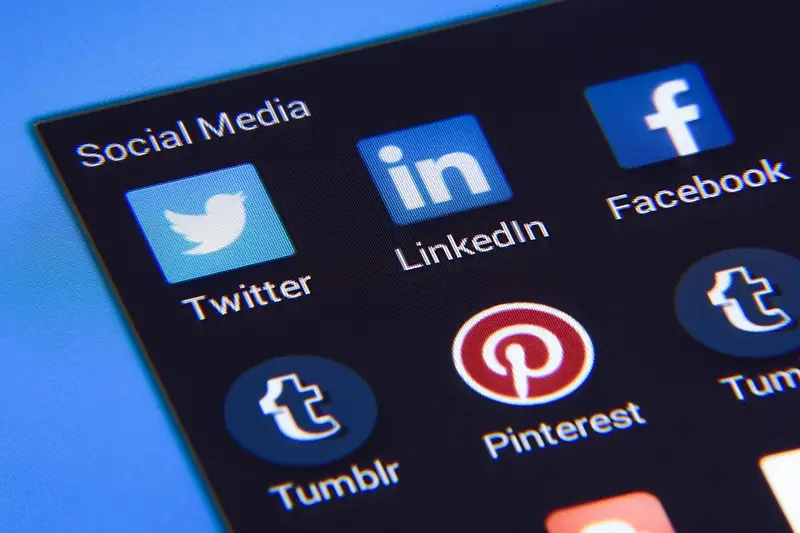 Joining communities with niches similar to yours can help you learn off-the-record information. Members usually share their experiences from which you can learn from. They could even provide reviews on prospective mentors, companies, skills to develop, etc. This information is helpful to prevent you from investing in the wrong platform, mentor, and strategy. Additionally, generous members share webinars, training, and mentorship from which you can join. 
Skills and Strategies in Digital Marketing:
The skills and strategies mentioned below are also positions in digital marketing that you may want to consider in your application.
1. SEO and SEM
SEO or Search engine optimization is an important skill and strategy crucial in the digital marketing industry. It is a strategy to improve your website to increase its visibility for relevant searches in the internet channels such as Google. Google searches are crucial for expanding your base and reaching clients or customers. People globally search and browse on their internet daily, soliciting much traffic to your website and eventually to the service and products you offer.
SEM or Search Engine Marketing is another must-learn skill and strategy. This strategy optimizes paid advertisements on the search engine results to promote brands, websites, products, and services. 
Both strategies are not only successful in promoting your business or industry but will pour in profitable passive income in your pocket. Make sure to learn this skill.
2. Content Marketing
This approach is strategic marketing that delivers valuable insights and information in e-books, blogs, social media posts, videos, and graphics to attract potential customers. A brilliant execution can lead a multitude of an audience, keep them engaged, and eventually solicit profitable action from them. To attract people, make sure the content is interesting enough and meets the specific needs of your target audience.
3. Google Analytics
Google Analytics is a complex strategy used in the digital marketing industry. However, it holds a crucial role in tracking website activities and transactions. It keeps tabs on the bounce rates, customer activities, and needs, website traffics, etc. Furthermore, it helps you organize your website. 
With the information recorded from your website, you will have references on setting your goals and strategies. For instance, when you can track down what piques your viewers' interest, you will be able to come up with effective strategies for luring them to buy or avail of your service.
4. Writing and Editing Skills
Any marketing needs strategic and valuable articles to relay quality information to attract more potential customers. Good content means a higher SEO ranking which is relevant for driving traffic to the website.
Most companies are searching for employees who could offer them valuable content. So, if you are good at writing and editing, you will have an advantage and have a higher chance of getting employed in your chosen niche career. 
5. Email Marketing
Email marketing is an intelligent marketing system that directly offers your services and products to potential customers via email. It keeps your audience updated on your activities once they receive and read your emails. It can turn prospects into customers, and it can also convert one-time customers into loyal customers. 
To attract your email list, launch a good advertisement or content and insert a lead magnet that will have them entering their emails from which you can now send your articles and webinar invitations. 
Benefits of being a digital marketer:
1. You work at your convenience and pace.
2. You're able to learn new skills, especially those relevant to your career and interests. Plus, it is an opportunity to hone your skills, and maybe one day, you might be able to set up your own digital marketing company.
3. You can work anywhere since you will not need an office in this career. Heavy traffics, crowded vehicles, getting late, and sleeping in are the least of your concerns. This career gives you the luxury to work from home in your pajamas and even during your vacations. 
4. You can save money. Since you will not be going to an office, you will not need formal clothes, transportation expenses, lunch expenses, and others. 
So those are all the things you need to know when you plan on taking the digital marketing industry as a career. It is a competitive industry, which is why you will need to find ways to better your edge. You can start by being tech savvy and improving your social media skills. You will need to learn how to use the different social media platforms such as Facebook, Instagram, Twitter, etc. Lastly, find a good company that will not utilize your skills and expertise and helps your growth.
You may also like: Kishanu Karmakar: A Successful Digital Marketer Whose Strategy Is Supporting the Startup Business Sector