Click here to get this post in PDF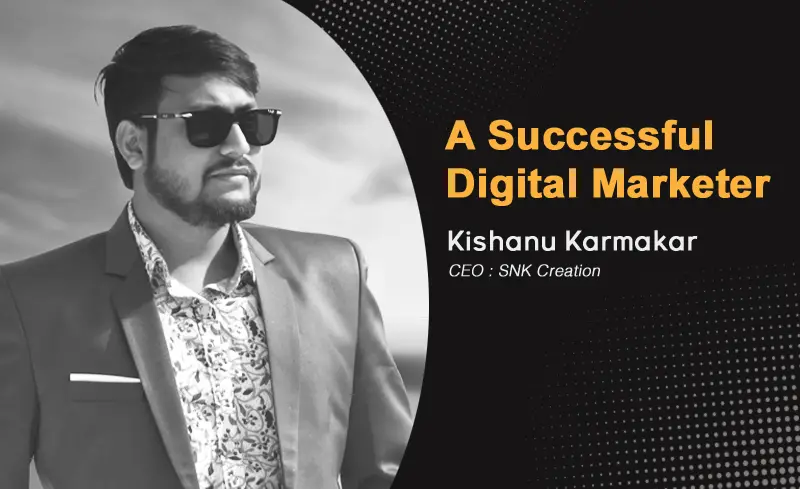 Kishanu Karmakar is a Young Entrepreneur, Digital Marketer, Social Media Expert as well as a Creative Content Creator. He is a resident of Jaipur, Rajasthan, and he started to understand the business from a young age both from the technical and field side. Today's era has changed to online, and all the small/ big firms have come online and are also taking advantage of it. In such a situation, the demand for digital marketing is also increasing, and because of not getting the right consultant for the business, they are not able to run the online business. Kishanu Karmakar is a Professional SEO Expert in addition to being a passionate Digital Marketing Expert, whose job is to manage the seo, content writing, business strategy of the company and social media management. Kishanu Karmakar started his company named SNK Creation in 2014, which has also won the award for Best Advertising and Marketing twice. Marketing strategy and creative ideas of Kishanu Karmakar has helped many brands, corporate companies, influencers, or celebrities to grow their audience and businesses. 
How Digital Marketing Helps Startups 
As you will often hear, startup business globally is growing very much and it benefits the employment and the country. But in today's time, where it is as easy to come online, it is as difficult as it is to stay in the online market. In such a situation, digital marketing is not only a necessity but has become an important part to grow any online business. Kishanu Karmakar being a digital marketer has put up all the efforts in creating the business tactics on social media marketing and content creation. Today everyone takes the help of social media marketing and digital promotion to grow the business, But the right guidance and strategy makes the business successful. According to Kishanu Karmakar, there are 3 important tips for startups that every business should follow.
1) Make Creative Content
The most important thing for any online business is to create creative content. This is the core of every online business, through the content marketing strategy you can reach the target audience. Content needs to be there to bridge the gap between any brand and customer; With this, not only the consumer gets information about the product and service, but he is also impressed with your content. According to Kishanu Karmakar, Content marketing is a kind of promotion strategy; With the help of which, the helpful information has to be distributed to the audience. Digital marketing companies manage those content and help in creating such informative content, so that the consumer reaches you.  
2) Consumer Experience
Before opening any business, it is important to research about it, in this you will get to know about the nature and experience of your consumer. Because the audience connects with your brand and it matters to you, that's why it is important to know what your audience wants and what they have come for. For the value of any brand, it is beneficial for your business to know the consumer behaviour and experience. The digital marketing strategy builds creative design and blueprints for them so that you can understand the experience of the audience and move accordingly.  
3) Build Search Engine Optimization
When the business has to come between the rival competitor in the market, more effort has to be made, and SEO is the best option for that. Today every major company and brand does SEO for their business, with the help of this, not only you remain stable in the market, Rather, the chances of new audiences increase. With the help of SEO, it is easy to understand the audience coming to the website and social media. Kishanu Karmakar, A SEO Specialist, has done SEO Marketing for more than 100+ websites and has achieved success. So with the help of SEO Marketing and Useful Backlinks, you can increase online visibility. Digital marketing companies build SEO on the basis of these elements, so that maximum audience can be searched and the business also has a brand awareness.
How has this pandemic changed the way digital marketing works for business? 
There is no doubt that this coronavirus has left an imprint in its history. The market always depends on the audience, but this pandemic has completely changed the business model and structure. As we have seen and heard how many companies have shut down and many companies and brands are still struggling in this market, In such a situation, all these need more digital solutions and focus. In such a situation, SNK Creation, a well-known creative marketing and advertising agency of India, has helped many brands and companies to grow the startup business and audience. SNK Creation, whose job is to provide branding, developing, designing and marketing services for small and big businesses. Strategies to increase business and innovative ideas make them a successful marketing company in India. We hope that these tips will help in increasing your business and marketing strategy.  
A very much arranged digital marketing strategy can go about as an impetus to business effort, impact, and growth since it associates the crowd with the business continuously. Today Kishanu Karmakar helps corporates, brands, celebrities, authors, public figures and influencers to increase their online visibility, And today, with their marketing tips and excellent management strategy, thousands of people follow them and consider them as their inspiration. You can likewise find support from the best digital marketing expert for new companies to increase your market.
About the Author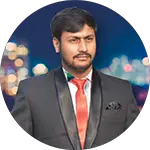 Kishanu Karmakar is a Digital Marketer with good experience in Social Media Optimization & SEO Marketing. He is the Founder of SNK Creation – A Leading Creative Advertising and Marketing Company in India. Kishanu Karmakar is passionate about SEO Research, Digital Marketing, SMM, and loves to write on diverse topics and manifest his thoughts in blogging & marketing. 
Website | Facebook | Instagram | LinkedIn | Twitter