Click here to get this post in PDF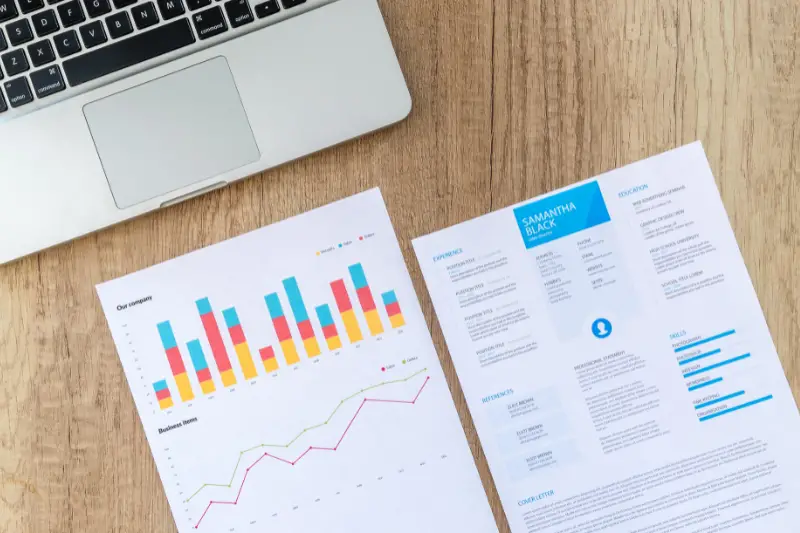 The importance of marketing in today's quick-changing and ever-evolving business world cannot be emphasized enough. It helps businesses adapt to changing market conditions in a business environment so they are able to respond to changing consumer tastes and new trends while remaining relevant. A foundation in marketing gives people the information and abilities they need to succeed in various businesses.
In this article, we will discuss various job options and marketers' priceless contributions to organizations and society. These ideas will show you just how far a marketing degree can get you in the professional world.
1. Brand management
Brand managers play an important role in the modern business landscape by spearheading efforts to create, develop, and maintain a brand's identity. They are in charge of increasing brand recognition and encouraging consumer loyalty. They do so by carefully examining customer behavior, market trends, and competitive factors. Additionally, brand managers monitor brand consistency, ensuring that each interaction with the audience matches the identity and values of the brand. 
Aspiring brand managers benefit from a marketing education since it equips them with various skills necessary for this demanding and satisfying career. The information and skills needed to create comprehensive brand strategies are imparted through marketing programs. Moreover, pursuing customer-centric programs like the marketing strategy certificate program helps create a brand that resonates with the customer, which is the utmost goal of companies nowadays.
Brand managers are at the forefront of adjusting to shifting consumer tastes and new technology in a dynamic and competitive economy. They use their marketing education to stay up-to-date on market trends and create strategies to engage and enthrall consumers on numerous platforms.
2. Digital marketing
The digital world has become an essential and transforming force in the constantly changing world of marketing. In addition to providing people with the fundamental knowledge they need, a marketing degree also prepares the road for them to specialize in the exciting area of digital marketing. 
Utilizing social media sites like Facebook, Instagram, Twitter, and LinkedIn to connect with target audiences, develop content, conduct targeted ad campaigns, and interact with followers to foster brand loyalty and increase conversions is known as digital marketing.
Another important factor is search engine optimization (SEO), which focuses on raising a brand's online visibility in search engine rankings. People with a marketing education are more equipped to increase website visibility, generate organic traffic, and increase a brand's authority online. Pay-per-click marketing, affiliate marketing, influencer marketing, and data analytics are some further fields they can pursue.
The ongoing evolution of digital marketing is what makes it so fascinating. New tactics and platforms arise as consumer behavior and technology change. Marketers are prepared to not only handle these changes, but also to stay ahead of the curve by adapting and innovating with a marketing education.
3. Advertising
Advertising experts are the creative minds behind compelling campaigns that captivate target audiences' attention and imagination and increase brand recognition and sales. A marketing education equips copywriters to produce engaging material that connects with audiences by giving them the knowledge and abilities they need to comprehend consumer psychology, market trends, and successful storytelling.
On the other side, art directors are in charge of the visual elements of advertising campaigns. To bring the creative vision to life, they collaborate closely with copywriters, creating eye-catching layouts, graphics, and visuals that are consistent with the brand's identity and message. A marketing education provides students a thorough understanding of customer preferences, design principles, and branding, enabling creative directors to transform ideas into aesthetically attractive and powerful advertising.
In the competitive world of advertising, where creativity and strategy intersect, a marketing education equips aspiring advertising professionals with the skills and expertise needed to excel in roles that demand innovation, communication prowess, and an in-depth understanding of consumer behavior.
4. Sales and sales management
Sales personnel who have received marketing training are more equipped to recognize and efficiently handle customers' problem areas. They obtain a thorough understanding of their target audience by digging into market research, segmentation, and consumer profiling. With this information, they can accurately adjust their pitches, offers, and solutions to the needs and preferences of potential customers, building better connections and trust.
A marketing education can be a stepping stone to sales management jobs as salespeople advance in their careers. Sales managers are in charge of leading teams, formulating strategies, and increasing sales. Their marketing expertise is crucial in creating strategies that effectively link sales and marketing, ensuring the sales team has the resources, materials, and information necessary to succeed.
5. Event planning
Event marketing is a dynamic and powerful strategy that revolves around the planning and execution of events to promote brands, products, or services. To customize the event to their needs, it is essential to understand your potential guests' demographics, hobbies, and preferences. Event marketers may target the proper audience and create messages that resonate with them with the help of effective marketing research and segmentation techniques.
Another important component of event marketing is developing engaging event experiences. Marketing expertise is used when creating event themes, branding, and promotional materials that encapsulate the essence of the company or product being displayed. The event will effectively express its intended message and create a lasting impact on guests thanks to marketing expertise.
Marketing analytics are also used to measure the success of event marketing initiatives. Event marketers can evaluate the effectiveness of their efforts and create data-driven enhancements for subsequent events by analyzing attendance numbers, engagement levels, and post-event comments. Professionals who have received marketing education are better equipped to decipher data, spot trends, and draw conclusions from event numbers.
Conclusion
Marketing is the heartbeat of every successful business, as it enables them to understand their customers, deliver compelling messages, and adapt to a rapidly changing world. The corporate and creative worlds are vastly expanded by a marketing education, and your abilities will be in demand across industries, whether you are passionate about branding, digital marketing, advertising, or any other area of the profession. Marketing is a satisfying career choice because of its dynamic nature that guarantees your job will always be interesting and changing. So start your marketing journey and watch as a world of potential opens up for you.
You may also like: 5 Things to Anticipate in a College Marketing Degree
Image source: Pexels.com